Rugged computers for environmental expeditions
Environmental scientists, researchers, explorers and other fieldworkers perform technical work in challenging outdoor environments — which is exactly what our rugged computers were designed to do.
Ultra-rugged PDAs and tablets are all-in-one outdoor data collectors, measurement devices, field controllers, displays, navigation tools and communication devices. They make data collection easy with bright, large screens, and fieldwork can go on uninterrupted for as long as you need, thanks to long battery life, hot-swappable batteries and resistance to extreme temperatures. Built-in tools and instruments also allow these computers to replace a number of smaller, more fragile devices in the field — such as cell phones, cameras, note-taking equipment, GPS units, compasses and weather sensors.
Our rugged devices are built to be versatile and usable with all your peripheral equipment. They feature BT, USB and serial ports so you can connect instruments such as laser rangefinders, total stations, gyroscopic probes, sonar systems, radar equipment, satellites, external antennas and GIS and GPS units. They also connect to WLAN networks and cellular infrastructures to keep you safe and connected anywhere in the world.
Rugged mobile computers can be used in a wide range of environmental applications.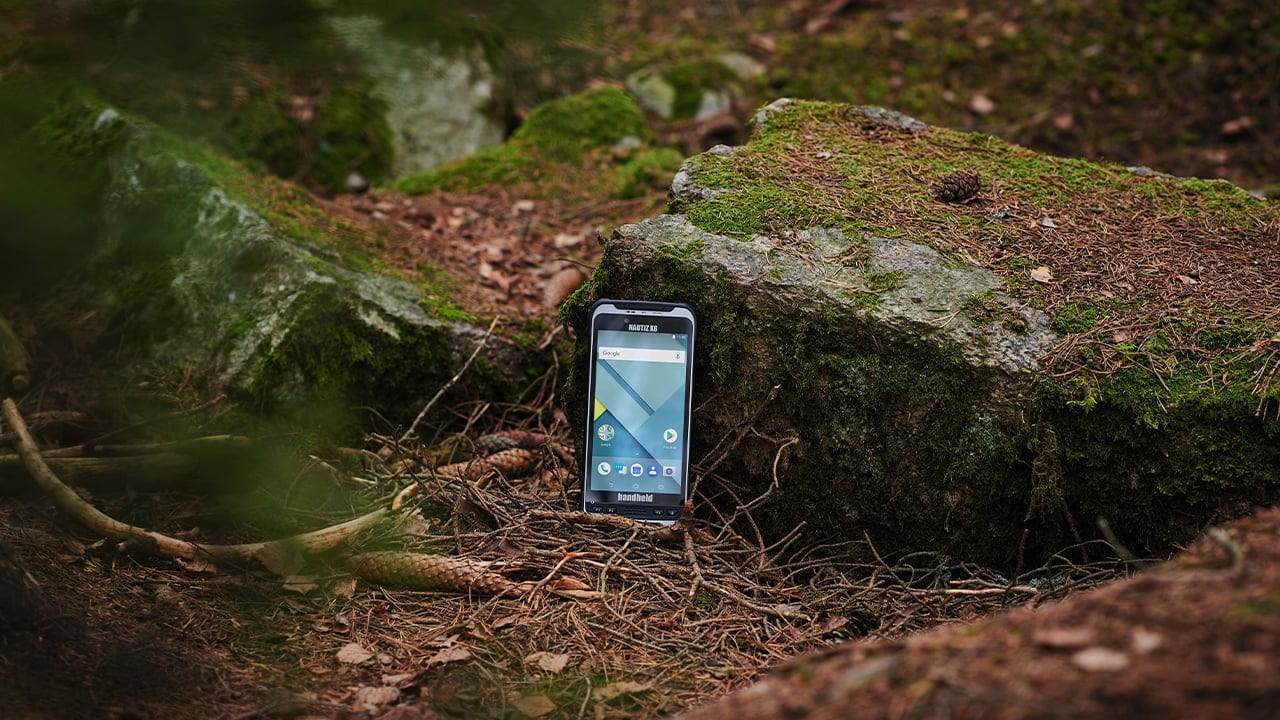 Storm research and data collection
Rugged devices are dependable in the wettest conditions, making them ideal for working in and around lakes, oceans and rivers. They're fully waterproof and feature multiple data entry modes and tools, including rain mode and glove mode, plus stylus and physical keypad data entry. Rugged tablets and PDAs are excellent tools for navigation, weather monitoring and data collection and have been used aboard boats and ships in many applications.
Satellite remote sensing researchers are using Algiz rugged tablets to track storms on the shores of Lake Michigan in order to better predict where dangerous rip currents will develop. The Algiz displays satellite data for accurate navigation, connects to down-looking sonar and GPS tools and records a constant stream of data, including latitude and longitude, depth flow and water temperature.
Read the full customer solution: Forecasting the next deadly wave
Mapping and surveying extreme environments
In the world's coldest, highest, lowest and wettest locations, ultra-rugged devices keep researchers and environmental scientists safe, connected and productive. Where other devices break or become unusable, rugged handhelds offer solid construction, long-lasting batteries, sunlight-readable displays, and multiple ways to enter data.
In remote Patagonia, a team of speleologists relied on the Nautiz X8 to assist with surveying tasks, exploration and study of cave topography, climatology, hydrology, geology, geomorphology, botany, zoology and archaeology. The ultra-rugged handheld reliably ran robust GPS and GIS software, performed advanced calculations and collected data via BT from a laser rangefinder — all in some of the toughest conditions on the planet.
Read the full customer solution: Extreme surveying with rugged handhelds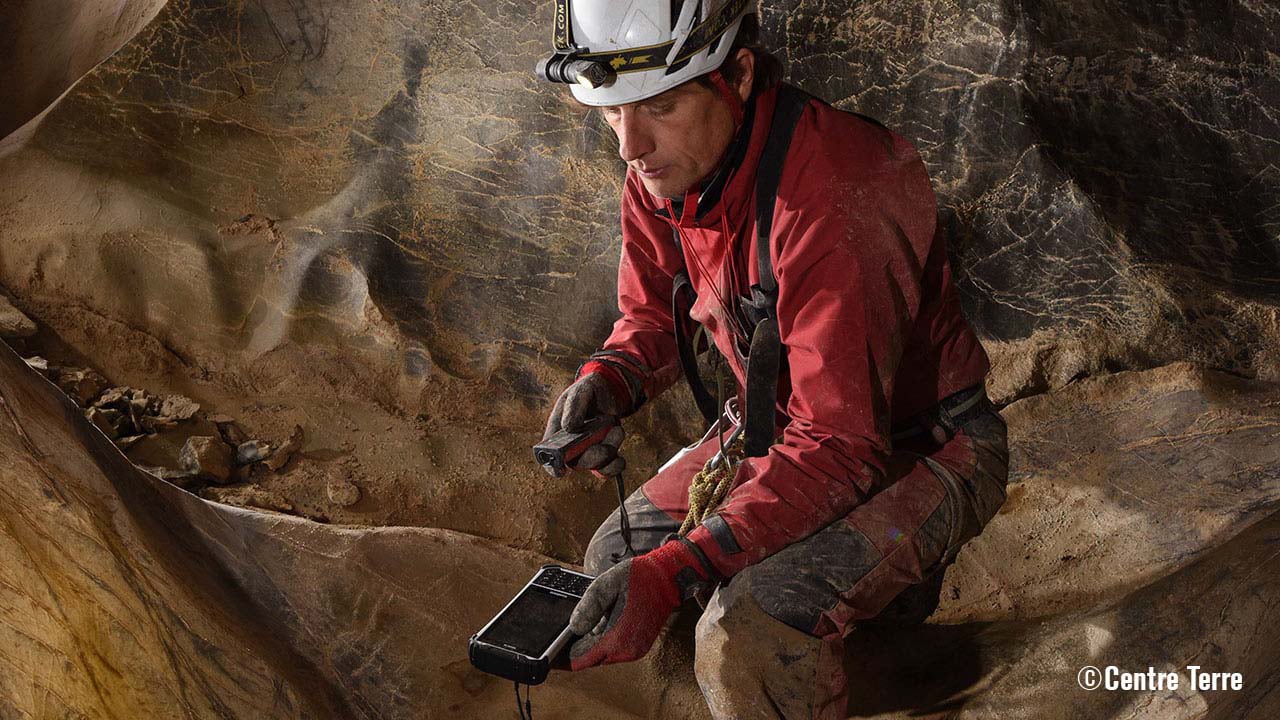 Navigation and communication in severe conditions
A single rugged device can reliably perform scientific sampling, surveying, navigation and communication tasks anywhere in the world. A wide range of ports, robust communication capabilities, battery durability and built-in tools such as GPS and weather sensors make ultra-rugged PDAs and tablets ideal companions during environmental expeditions.
One explorer and environmental advocate travelled across Europe's largest glacier with the Nautiz X8 rugged PDA to raise awareness about climate change. He used the Nautiz X8 to navigate unpredictable glacial surfaces, stay informed about changing topographical conditions and weather patterns, connect with supporters back home and post nightly updates with photos to his blog.
Read the full customer solution: Remote communication with Nautiz X8
Mobile radiation monitoring
Portability and power combine in ultra-rugged mobile devices. Rugged PDAs and tablets are designed to fit easily in your hand, a car mount, a holster or a backpack, for ultimate fieldwork mobility. They come with a range of communication capabilities to keep you connected. They're also built with fast processors and long battery life in order to perform complex, data-heavy tasks wherever you go.
Fieldworkers are using the Nautiz X8 rugged PDA for radiation monitoring at customs and border crossings, public events and potentially hazardous workplaces, including nuclear facilities, building sites and scientific research environments. An external spectrometer housed in a backpack captures and stores geo-referenced data using the Nautiz X8's GPS, GPRS, Wi-Fi and BT features in order to detect and predict radiation levels, identify radionuclides and display visual data via radioactive mapping.
Read the full customer solution: Fast, discreet radiation monitoring
Whether environmental researchers are assessing the effects of pollution or climate change, advising policymakers about conservation efforts or gathering new information about the biodiversity of our planet, the right data collection and measurement equipment is essential. A rugged mobile data collector, PDA or tablet is a versatile tool that can either replace peripheral equipment or connect to measurement instruments as a field controller and readout. It's small enough that it doesn't hinder access to sensitive environments, powerful enough to collect and store large amounts of data, and reliable enough to keep teams in communication with sending agencies from remote locations.
Researchers in Canada's Yukon Territory used rugged tablet computers and a mobile ice-penetrating radar system to perform roving ground surveys over the 25,000-square-kilometer Kaskawulsh Glacier. Then, they set up stationary radar and rugged data collection equipment to take measurements over several weeks.
Read the full customer solution: Rugged tablets assists glacier researchers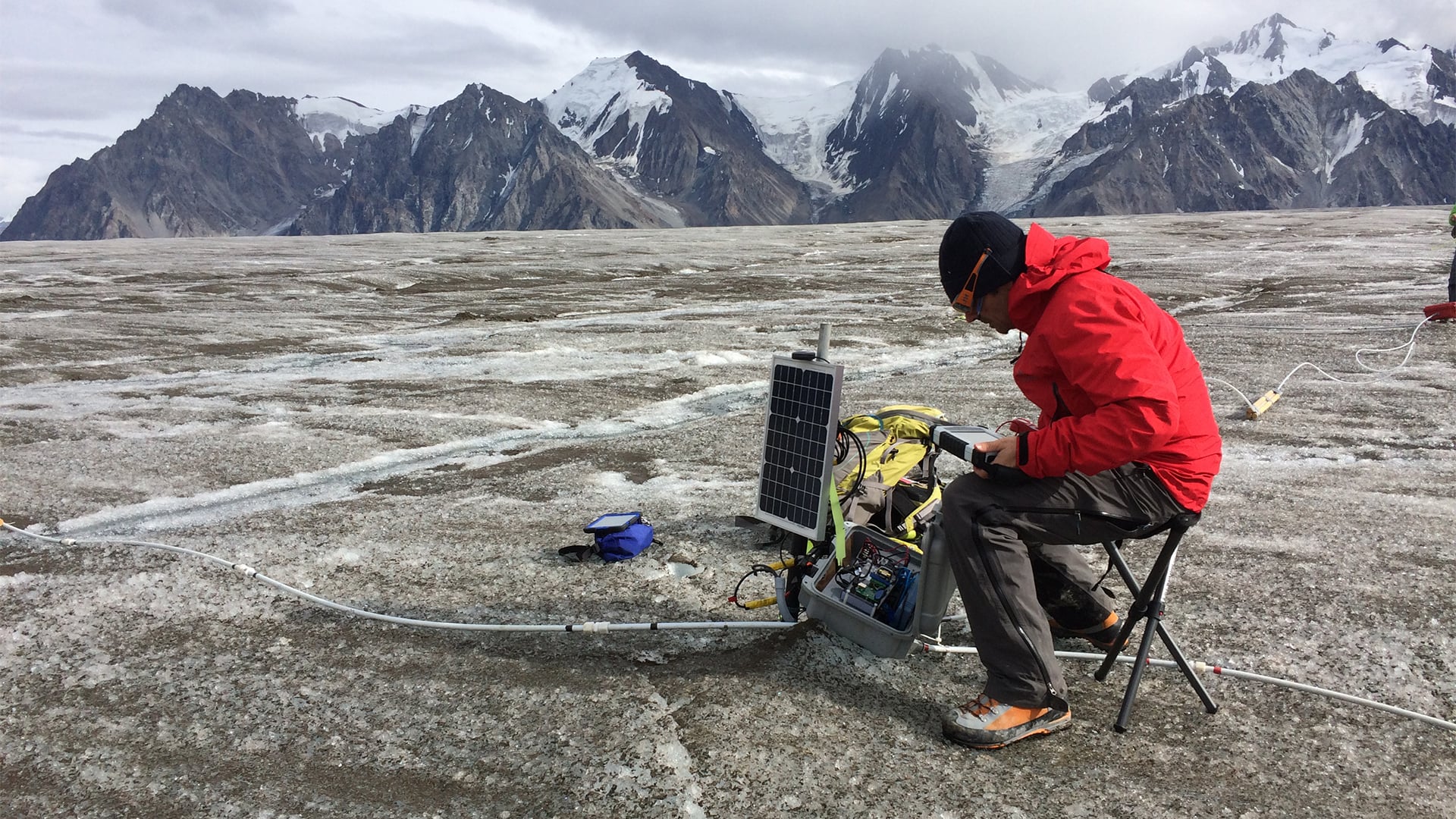 Geology + borehole surveying
For geologists and engineers, rugged mobile computers can save huge amounts of time while improving accuracy and efficiency. Rugged devices can run software applications for a wide variety of surveying and measurement tasks while communicating with peripheral equipment via USB, serial ports or BT. Data collectors store measurements directly on the device, and can also communicate with office servers via cloud sync — keeping information both accessible and safe.
Algiz tablets are assisting engineers and geologists in mining and tunneling environments to improve safety and accuracy while saving time. The rugged tablets receive data via BT from gyroscopic surveying probes (called "gyros") that measure the directional paths of boreholes. Important surface material data is then displayed directly on the tablets, where workers can view it, manipulate it and create charts and reports.
Read the full customer solution: Drill hole surveyors + Algiz tablets: Excellent ROI & accurate data collection