Drill hole surveyors + ALGIZ tablets
Excellent ROI and accurate data collection
Pair geological surveying equipment with a handheld computer that can process data quickly and withstand extremely harsh underground mining environments.
Employ ALGIZ 7 and ALGIZ 10X ultra-rugged tablets from Handheld as part of a modular, complete surveying kit.
A portable, powerful borehole surveying solution that provides accurate data quickly, saving time, energy and money.
Algiz 10X and Algiz 7 part of a complete portable borehole surveying solution.
Complete portable hole surveying solutions
Portability. Reliability. Precision. These qualities are essential for tools used by mining and tunneling crews, who need their technology to do its job correctly the first time, every time — all while being easy to transport and operate.
Engineers and geologists are maximizing time, energy efficiency and accuracy with complete portable hole surveying solutions from GyroMax. The Australian directional surveying and equipment provider packages Handheld Algiz 7 and Algiz 10X ultra-rugged tablets with its isAnalysis software and gyroscopic surveying probes in order to collect critical information about the geological composition of drilling sites.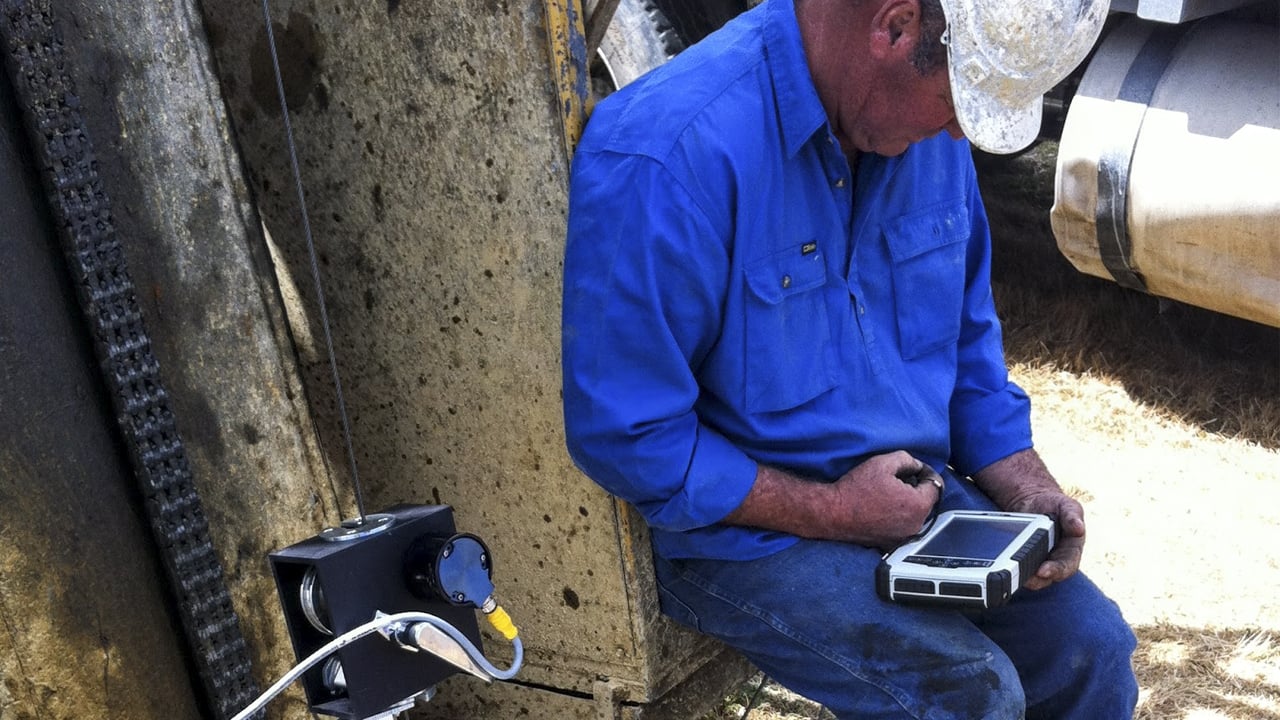 Measuring directional paths
Gyroscopic probes, or "gyros," measure the directional paths of test boreholes drilled in geological structures prior to excavation. The amount and direction that holes deviate from a planned path can indicate important changes in surface material and pressure.
GyroMax's TwinGyro and SlimGyro surveying kits are extremely simple to set up and use, allowing drillers to collect and display measurement data in seconds.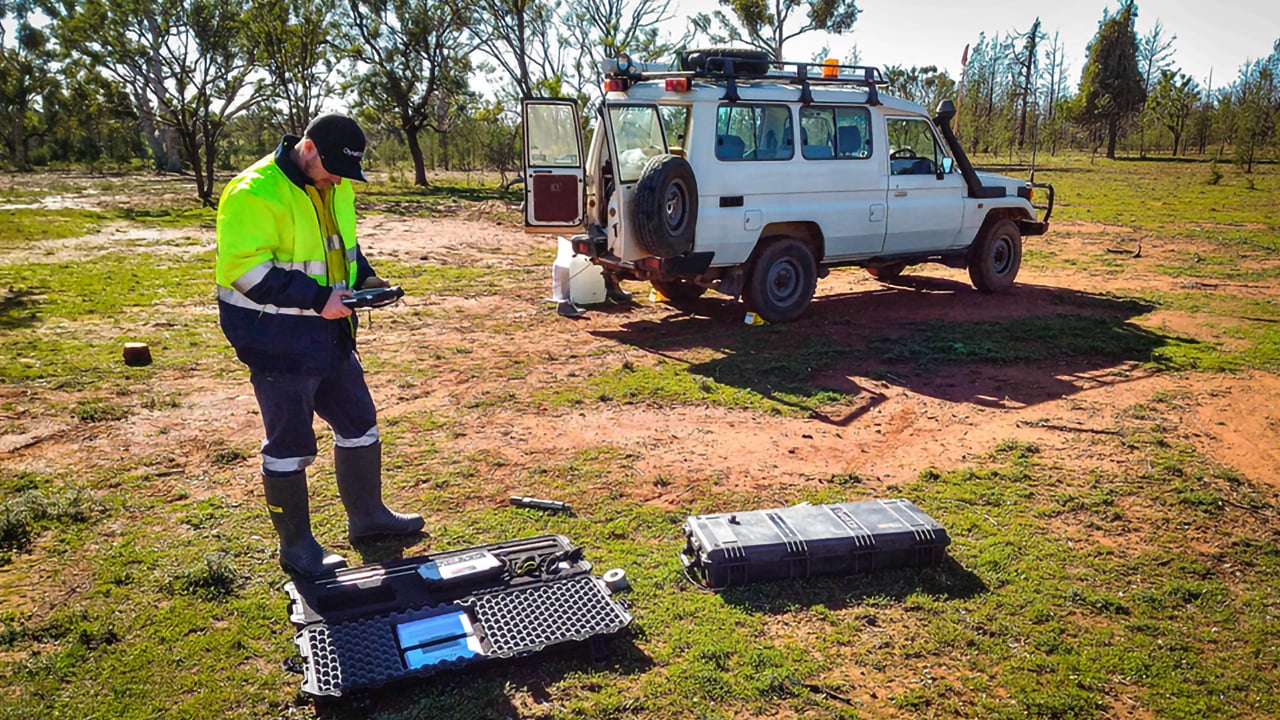 Tablets that stands up to the toughest of conditions
By simply pushing a gyro through a borehole, the probe records measurements and the Algiz field controllers receive survey data via BT. The isAnalysis software then allows users to visualize, edit, correct, group and export data, which can be displayed via table or graph.
Algiz 7 and Algiz 10X tablets are IP65-rated and compliant with MIL-STD-810G military standards, built from the inside out to perform powerful processing tasks quickly and reliably in challenging environments.
"There's a good reason why GyroMax uses Handheld tablets: because they stand up to the toughest of conditions," says Lee Webb, GyroMax Business Development Manager.
"Dust, water, vibrations, salt, bouncing around in the back of utes — you name it. The equipment gets a real battering. Yet we have rental units that are still in service after more than 4 years. Any manager would be delighted with the ROI."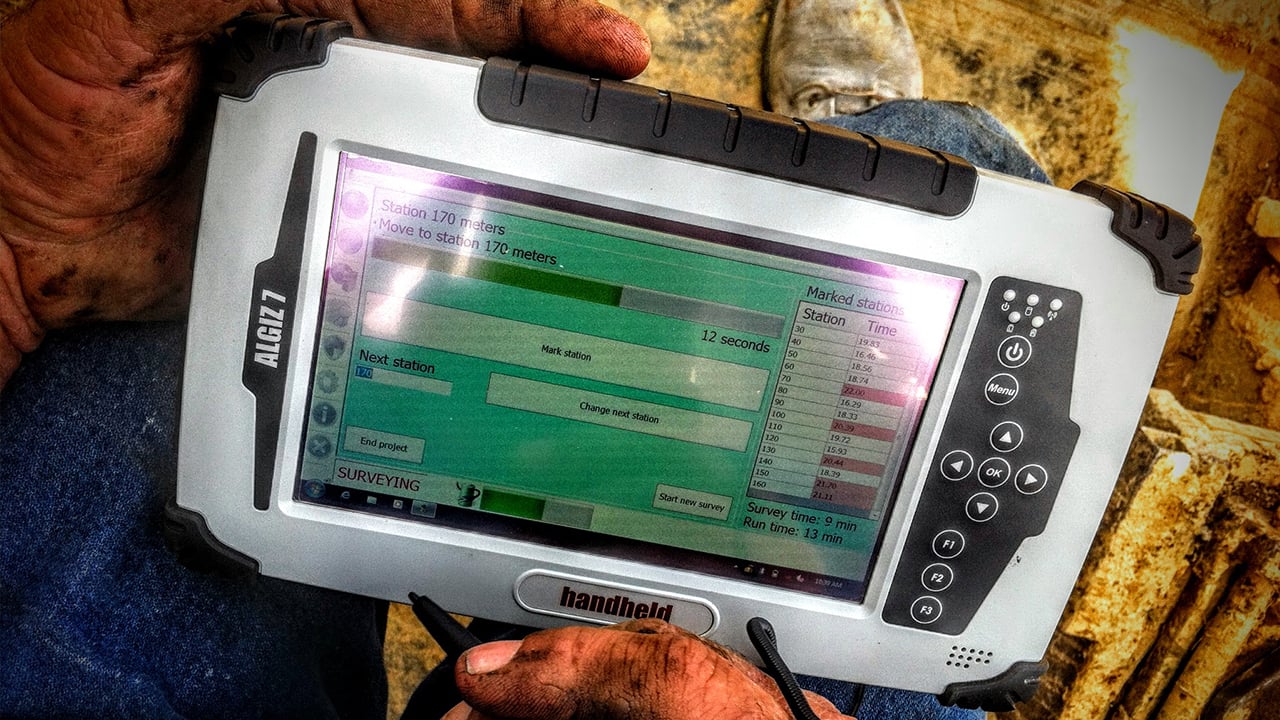 For hole survey teams planning costly drilling projects, profit preservation depends on the ruggedness and reliability of field tools.
"We use both the Handheld Algiz 7 and Algiz 10X to operate our survey tools because they can handle everything we throw at them," Webb says.