Remote communication with NAUTIZ X8
Explorer navigates glacier in subzero temp
Navigate the changing surface of a deforming glacier to raise awareness about climate change.
Stay in touch with support team using the dependable, weatherproof NAUTIZ X8 ultra-rugged handheld computer.
Reliably communicate findings and safety status and receive up-to-date weather and navigation information, all in subzero weather conditions.
The Nautiz X8 assists an environmental explorer as a navigation tool, weather station, phone and personal computer.
NAUTIZ X8 crosses Europe's largest glacier
The Nautiz X8 ultra-rugged PDA is a powerful communicator and data collector, even when temperatures drop far below freezing. Alex Bellini, an Italian explorer and environmental advocate, accompanied by the Nautiz X8, journeyed across the largest glacier in Europe in winter 2016-2017 to raise awareness about the effects of climate change on our planet's frozen structures.
"I needed fearless communication equipment," Bellini says. "Something that was not scared of getting wet, shocked, frozen or lost in travel bags, and that could ensure exceptional performance even in the worst conditions."
Communicating with a support team, navigating remote landscapes and tracking weather patterns were all indispensable parts of Bellini's expedition. He used the weatherproof Nautiz X8 handheld as a navigation tool, weather station, phone and personal computer on his trek across Vatnajökull glacier, which covers approximately 5,000 square kilometers (3,100 mi2) of southeast Iceland.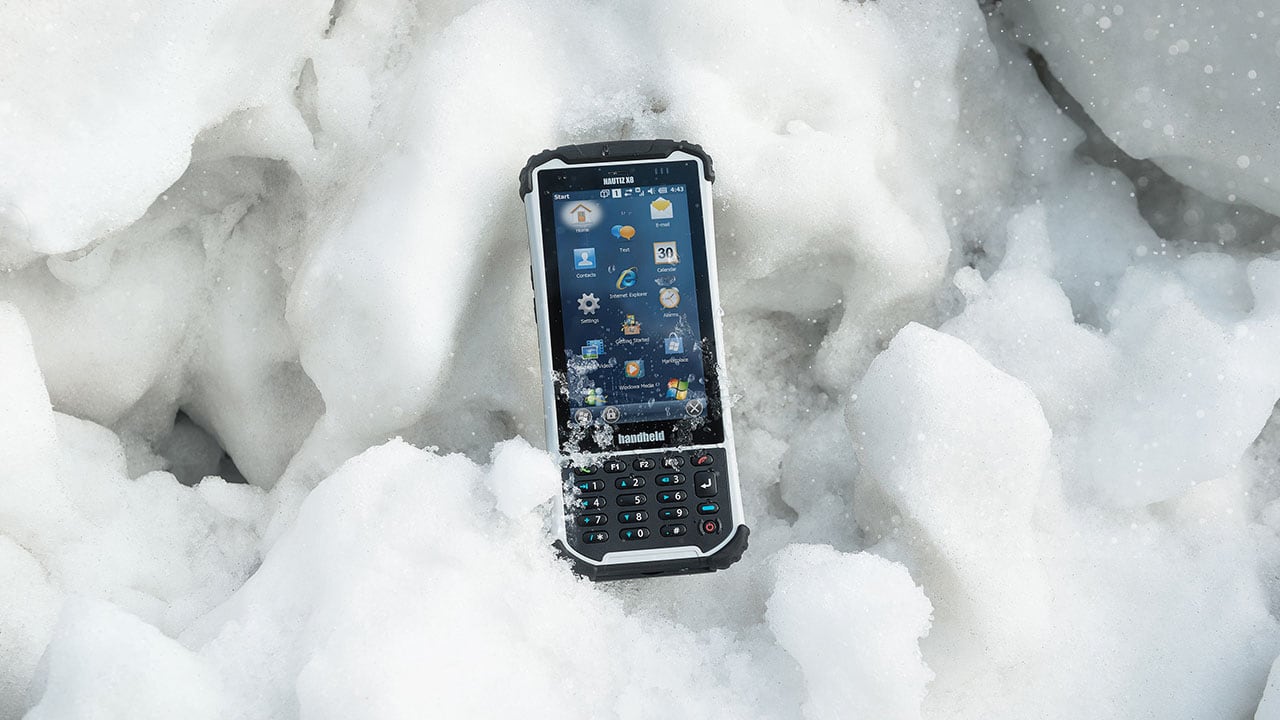 An excellent communication tool
"Communication is at the heart of the human being — especially in extreme environments, where the link between communication and survival is very tight," he says.
Bellini discovered the Nautiz X8 while searching for the most reliable rugged tablets and handheld devices. The Nautiz X8 ultra-rugged PDA is IP67 rated and tested against MIL-STD-810G United States military standards for ruggedness. It was an ideal fit for Bellini's trip, with the ability to survive water exposure, rough handling, drops and operating temperatures as low as minus 30 degrees Celsius (-22 F).
"Compared to what the Nautiz X8 is capable of, my needs were basic," Bellini admits. But in addition to its many other talents, the Nautiz X8 does basic exceptionally well: Bellini traveled half the length of the adventure on a single charge, in temperatures ranging from 0 to minus 19 degrees Celsius (-2.2 F), with wind gusts up to 100 kilometers per hour. "The battery durability was extraordinary, even when the temperature felt like minus 35 degrees due to wind chill," Bellini says.
The Nautiz X8 helped Bellini navigate across unpredictable glacial surfaces: Vatnajökull is shrinking very quickly, and as it deforms, stress creates crevasses and seracs. Bellini received up-to-date crevasse maps from Iceland's search and rescue team every day and uploaded them to the Nautiz X8. "Thanks to the PDA's wide screen and zoom button I was able to set my next-day route and import the coordinates into my GPS every night," Bellini says. He was also able to plan for weather changes using the Nautiz X8's built-in sensors, including a thermometer, barometer, altimeter and compass.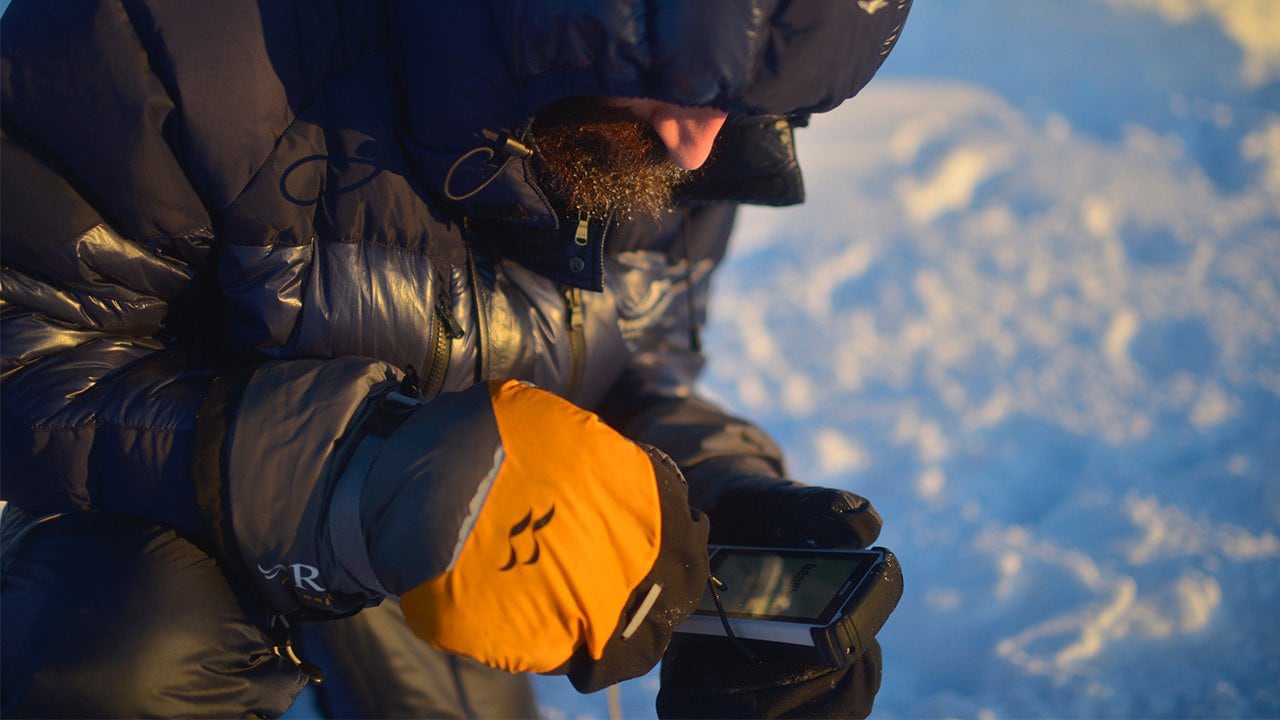 Bellini brought a backup phone with him, but says the Nautiz X8 reached available cell towers more effectively and allowed him to communicate with his family and support team. He also connected the rugged PDA unit with a portable satellite terminal in order to send photos and updates to his team. He posted descriptive updates of around 400 words on his blog every night using the Nautiz X8, its included stylus, and Microsoft Word Mobile — all with hands that were gloved 24/7.
"I was still able to navigate the touchscreen with my fingers," Bellini reports. "At the end of my adventure, I can say that the Nautiz X8 has met my expectations and I will recommend it to anyone who needs a reliable, handy instrument for communication and data collection."
Learn more about Alex Bellini.