Fast, discreet radiation monitoring
Rugged handhelds make it easy
Identify a convenient, reliable PDA to serve as a controller and display for mobile radiation detectors.
Pair the ATOMTEX AT6101C radiation detection solution with Handheld's ultra-rugged Nautiz X8.
Continuous, accurate radiation monitoring with an inconspicuous and trustworthy mobile device.
The ultra-rugged NAUTIZ X8 improves public safety as part of an inconspicuous backpack-carried radiation detection solution.
Radiation is a naturally occurring process that people have harnessed into many helpful applications, from medical imaging to food preservation to cancer treatment. But exposure to large amounts or over long periods of time can be extremely dangerous to the human body. So specialized mobile radiation detection devices and rugged PDA units are used to help people stay safe in potentially hazardous work environments.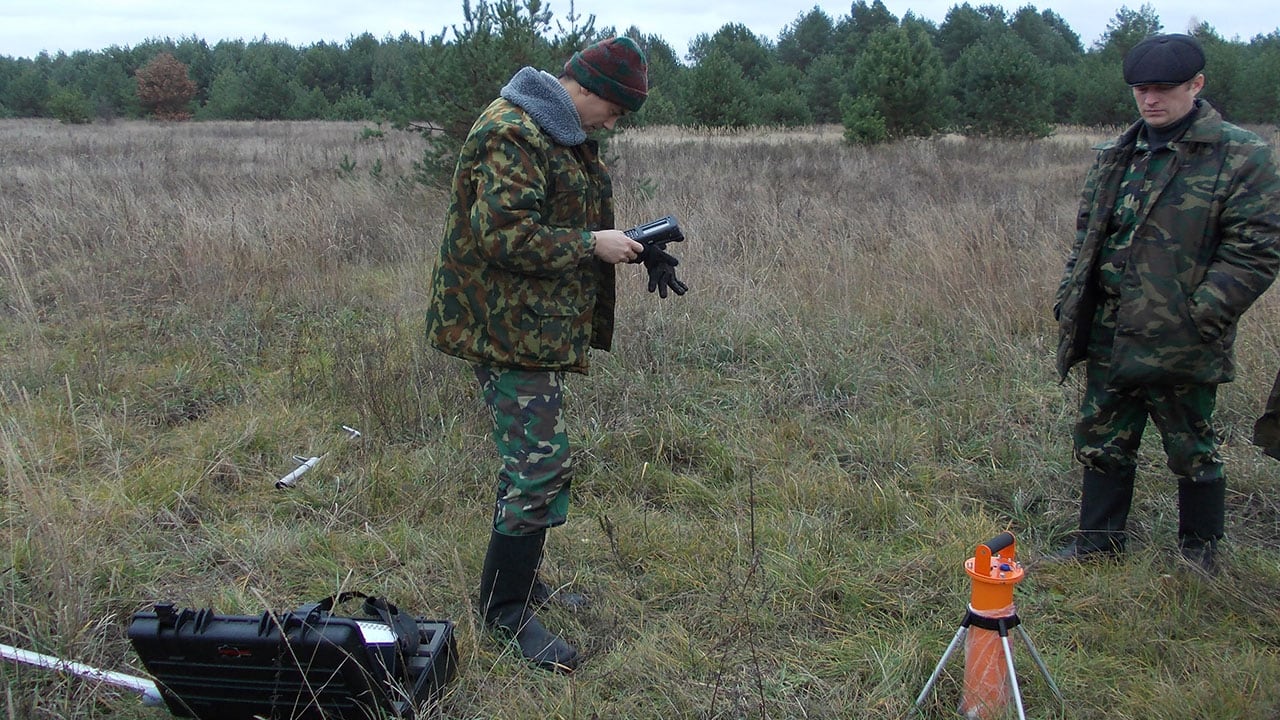 One such radiation detection device is the AT6101C backpack-style mobile spectrometer from Belarus-based ATOMTEX, a manufacturer of nuclear measurement and radiation monitoring technology. Handheld's Nautiz X8 ultra-rugged PDA pairs with the AT6101C and acts as a handheld controller and display. The radiation detector interacts with the Nautiz X8's GPS, GPRS, Wi-Fi and BT functionalities to capture and geo-reference data, then stores this data directly on the mobile unit. It also uses sophisticated algorithms to estimate changes in radiation levels over time with high accuracy, identifies radionuclides and displays data visually via radioactive mapping with ATOMTEX's custom software.
More than 300 Handheld devices — the Nautiz X8—are currently deployed as part of the AT6101С product. These workhorse ultra-rugged computers are being used to halt illicit trafficking of radioactive and nuclear materials at customs and border crossings, ensure radiation control at public events, and monitor many other worksites including nuclear facilities, building sites and scientific research environments.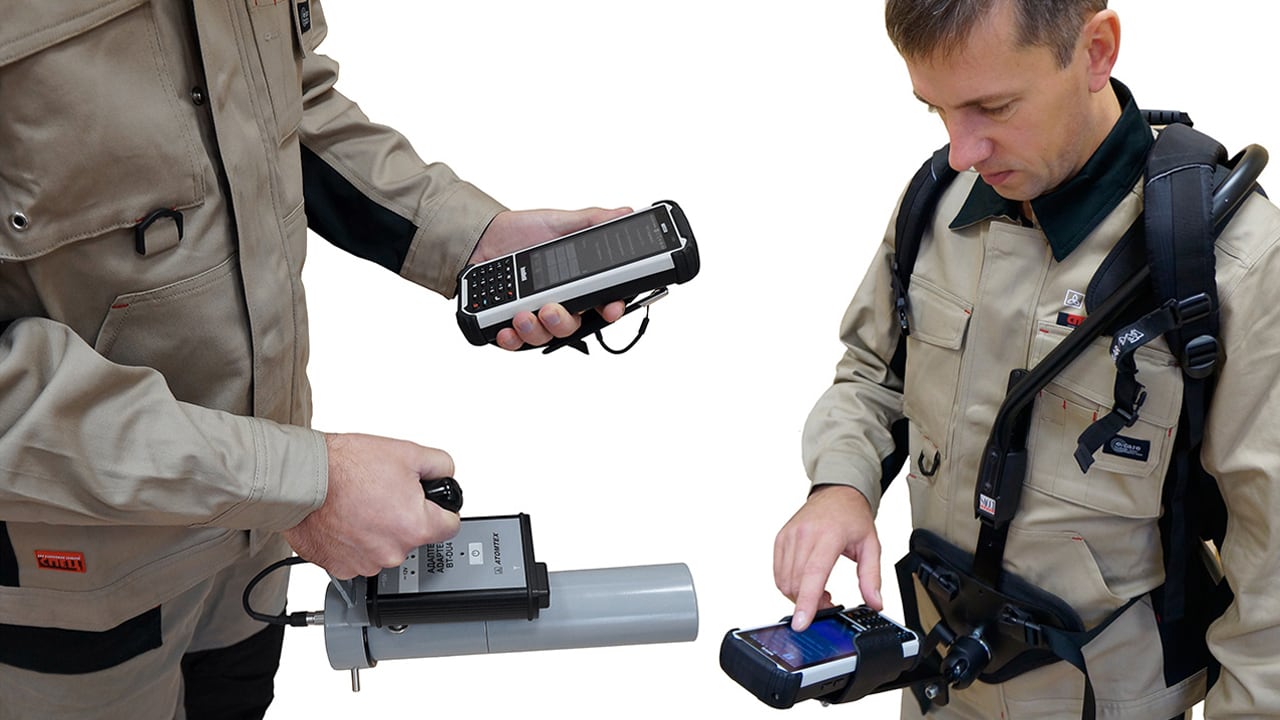 While radiation is the primary threat to workers in such environments, tough outdoor and industrial conditions provide serious challenges for conventional technology. The Nautiz X8 is an IP67-rated handheld computer that passes MIL-STD-810G U.S. military standards for ruggedness. It can be used in extreme temperatures and varying altitudes, and keeps working through exposure to dirt, dust, water, drops and rough handling.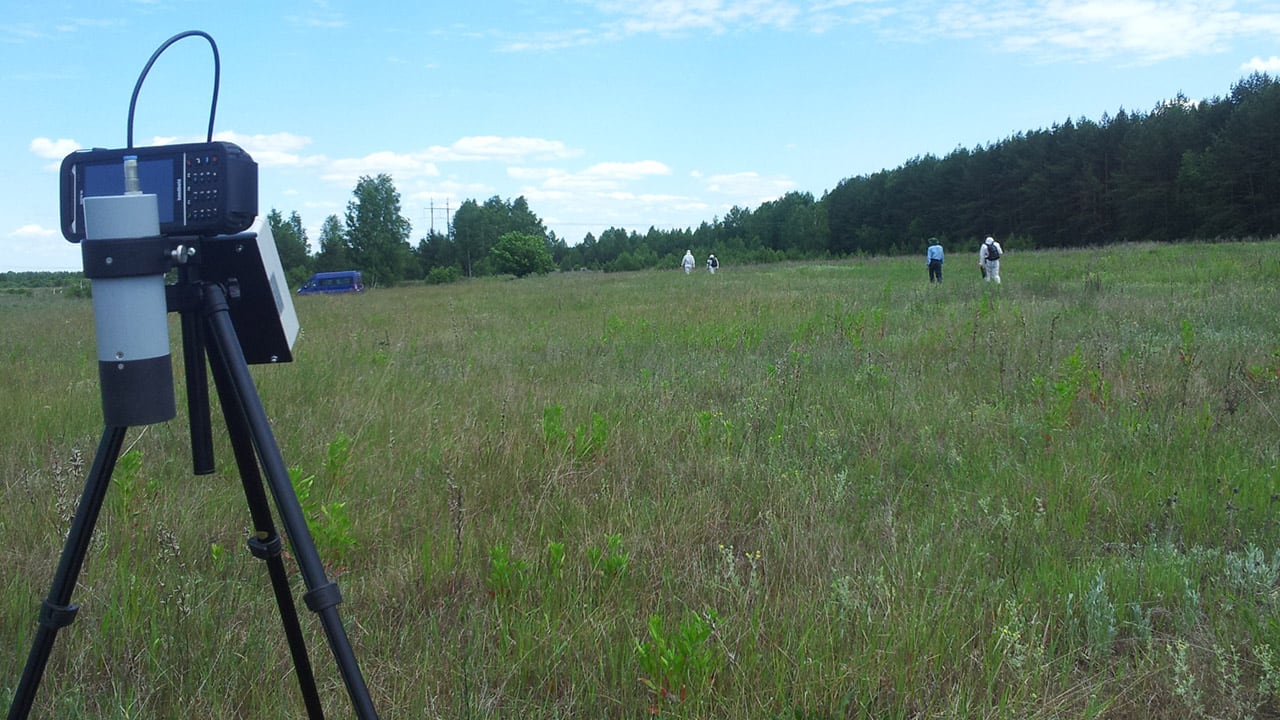 "Before we started working with Handheld, we advised our customers to use notebooks and other personal computers to measure radiation levels," says Evgeny Bystrov, head of software at ATOMTEX. "These wired instruments were inconvenient, and they also drew too much attention in crowded places. Now our clients have full mobility in every kind of weather and can take discreet measurements anywhere."
Constant monitoring requires totally trustworthy technology — and the powerful, reliable Nautiz X8 delivers just that.