Rugged computers for construction
From heavy machinery to weather exposure, construction sites contain hazards that can jeopardize both construction workers and the technology they use. Crews equipped with rugged handheld computers are far less vulnerable to these hazards. Reliable rugged field computers give project managers and laborers tools to manage and carry out construction tasks more safely and efficiently, while saving time and money.
The newest rugged handhelds feature technologies that allow them to be used in bright sunlight or heavy rain, with gloved hands or docked onboard a rattling dozer cab. These devices can be dropped repeatedly and exposed to extreme temperatures, dust and water, making them suitable for even the toughest industrial and infrastructure construction applications.
From a single touchscreen tablet, workers can perform on-site calculations; view and interact with residential and commercial building blueprints, topographical maps and other visuals; communicate with stakeholders around the city; and track crews, materials and equipment. Project data can be recorded, manipulated and transmitted directly from the job site — no transferring handwritten data to a computer back at the office — and stored securely within shared databases.
Construction management with rugged handhelds
Purpose-designed construction software and construction task management apps add incalculable efficiency, time and cost savings, and safety benefits for construction operations. Many of today's rugged tablets and PDAs also come with multiple operating system options, from Windows to Android, allowing crews to run their choice of compatible construction management software applications.
With these apps, managers can keep crew schedules, budgets and bank balances, material inventory audits, work orders, architectural plans and personnel records right at their fingertips. They can open plans with the tap of a touchscreen, adding notes to images and sharing them with crewmembers. They can send emails, along with photo or invoice attachments. And they can view the locations and statuses of personnel, construction vehicles, equipment and delivered building materials — all without leaving the construction site.
Improved safety for construction workers
It's widely reported that construction has among the highest rate of workplace injuries of any industry. Rugged field computers can dramatically reduce workplace risks, as well as decrease response time to incidents when they do occur.
Construction site inspection
Personnel tasked with overseeing safety, such as construction superintendents, can carry rugged mobile devices to quickly and accurately collect job site safety data and complete site inspection punch lists. Safety concerns or quality defects, accompanied by photos, can be instantly reported to relevant parties for quick resolution, creating a safer work environment.
Site managers and foremen also have fast, easy access to project and crew information via rugged handhelds, and can instantly view worker qualifications to make sure only highly trained personnel perform higher-risk tasks. Response protocols, first-aid instructions and workers' emergency medical information can also be stored within a construction management application and located quickly for faster, more appropriate responses to injury.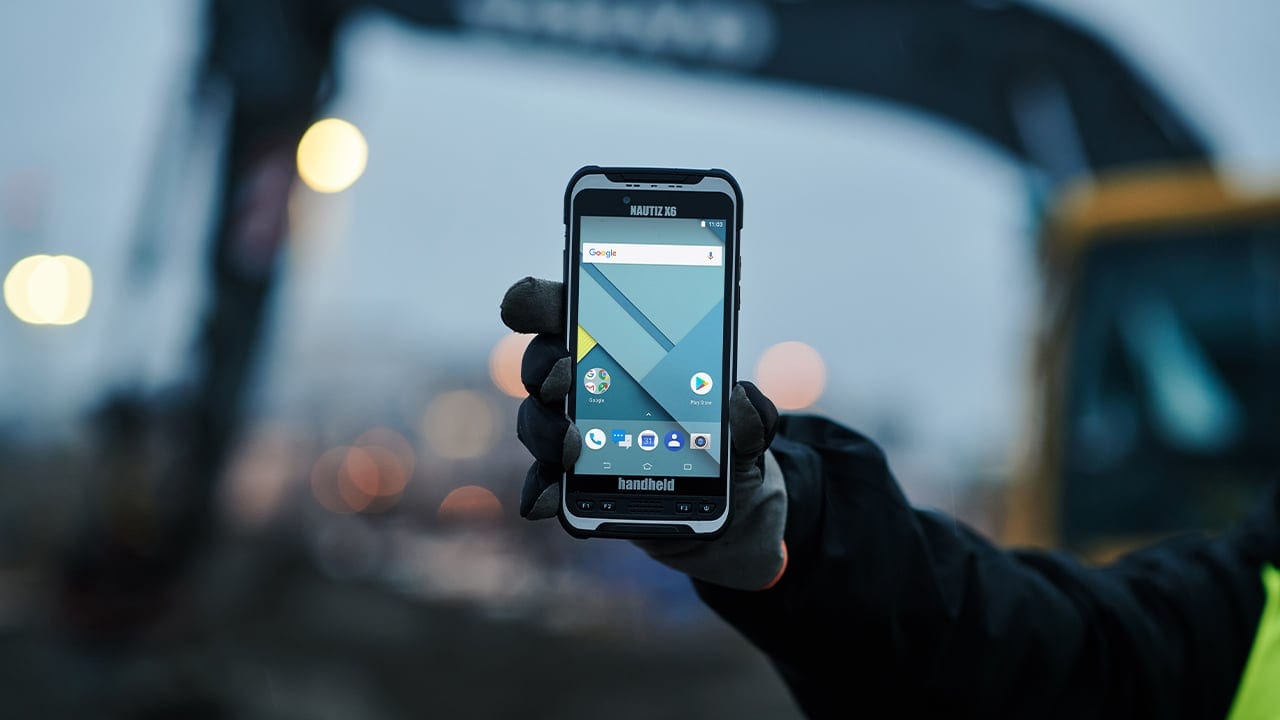 When it comes to safety, greater efficiency in workplace operations also can't be overemphasized. When construction work proceeds on schedule and on budget with minimal disruption, when people and equipment are where they should be, and when communication is streamlined and effective, workplace incidents are naturally fewer and farther between.
Rugged handhelds for accurate site layout
High accuracy is absolutely critical for construction surveying technicians. Site layout work both creates reliable references for builders before construction, and also ensures construction work proceeds according to plan. With rugged technology, a single surveyor can perform construction staking tasks that previously required several workers. Using robotic total stations and a rugged field computer, for example, one technician can complete a precise stakeout with significant cost savings from reduced worker hours.
Read the full customer solution: Rugged PDAs, tablets simplify survey tasks
Excavating underwater roadways with rugged tablets
Building a subsea roadway tunnel through hard rock requires incredible precision, meticulous planning and reliable computers. Modern rugged technology can automate surveying tasks, using electro-optical scanning to measure angles, distances and coordinates. Then, directly from a rugged tablet, crews can set precise explosive blast patterns and control drilling equipment based on these site profiles.
Read the full customer solution: Underwater roadways with rugged tablets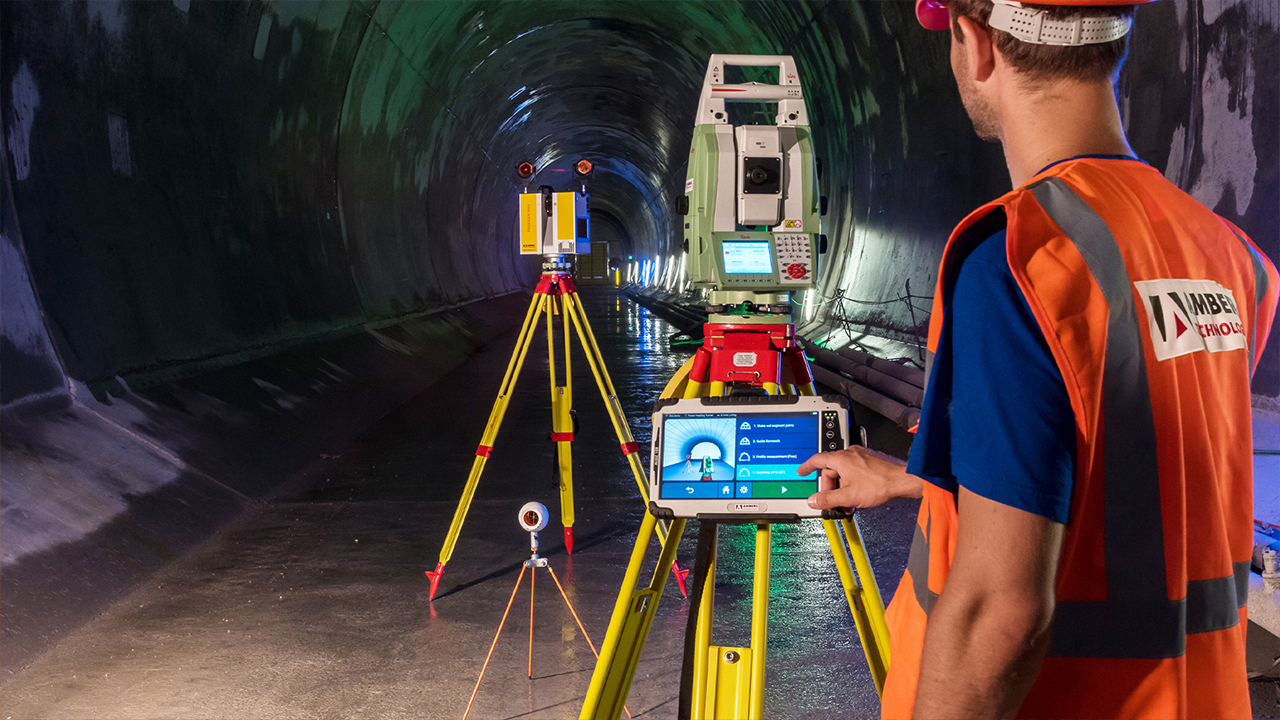 Safer infrastructure construction with rugged PDAs
Geotechnical instruments built on rugged mobile computers help infrastructure construction crews improve safety and efficiency. By reading soil and rock conditions and monitoring movement correctly the first time, crews can make accurate building calculations, reducing risk and saving time and money by avoiding costly, time-consuming repairs.
Read the full customer solution: Safe and sturdy highway constructions
Productivity and efficiency in similar tough environments
Rugged technology can improve worksite efficiency in a wide range of challenging environments. Similar to construction sites, working mines contend with challenging outdoor conditions and operate computers in and around heavy machinery. Rugged handhelds, carried or docked in sturdy vehicle mounts, can improve surveying tasks and resource control immensely in these environments.
Read the full customer solution: Reliability in mining operations