Reliability in mining operations
Rugged tablet keep mining operations humming along
Find a rugged computer capable of handling a large-scale coal mining operation's very specific needs.
Install the Algiz 10X rugged tablet and vehicle cradle in mining machinery cabins.
A mining tablet solution that provides immediate boosts to productivity, plus countless hours and dollars saved.
Using the Handheld Algiz 10X MIL-STD-810G rugged tablet improves efficiency and keeps mining operations running.
It takes a special kind of rugged tablet to hold up to the challenges specific to a mining environment. Using Handheld's Algiz 10X rugged tablet PC, workers at the North American Coal Corporation's Red Hills Mine have discovered that a reliable and well-designed rugged tablet computer has the power to keep mining operations humming along and machines doing their jobs like… well, like well-oiled machines. 
Red Hills Mine is a 5,800-acre surface coal mine in Ackerman, Mississippi, USA. It delivers 3.5 million tons of coal to the nearby Red Hills power plant each year using powerful machines, including an electric shovel, dozers and a dragline with an 82-cubic-yard bucket that move earth to uncover lignite seams, and high-capacity loaders that fill 200-ton dump trucks at a rate of 2,000 tons per hour.
All this earth-moving takes a toll on the mining equipment — and on its onboard tablet computers, which run surveying software and production-control applications the mine uses to track and plan land use, schedule equipment and workers, and gather important data.
Whole lotta shakin' goin on'
If you've never been in a bulldozer cab, picture an enclosed cubicle just large enough for a worker and a seat. Add in the dozer's controls and the day's necessities, and quarters get closer. Factor in the equipment's constant vibrations and intermittent jolting movements while operating in a variety of outdoor conditions, and you have a tight, tough environment, especially for a fragile computer.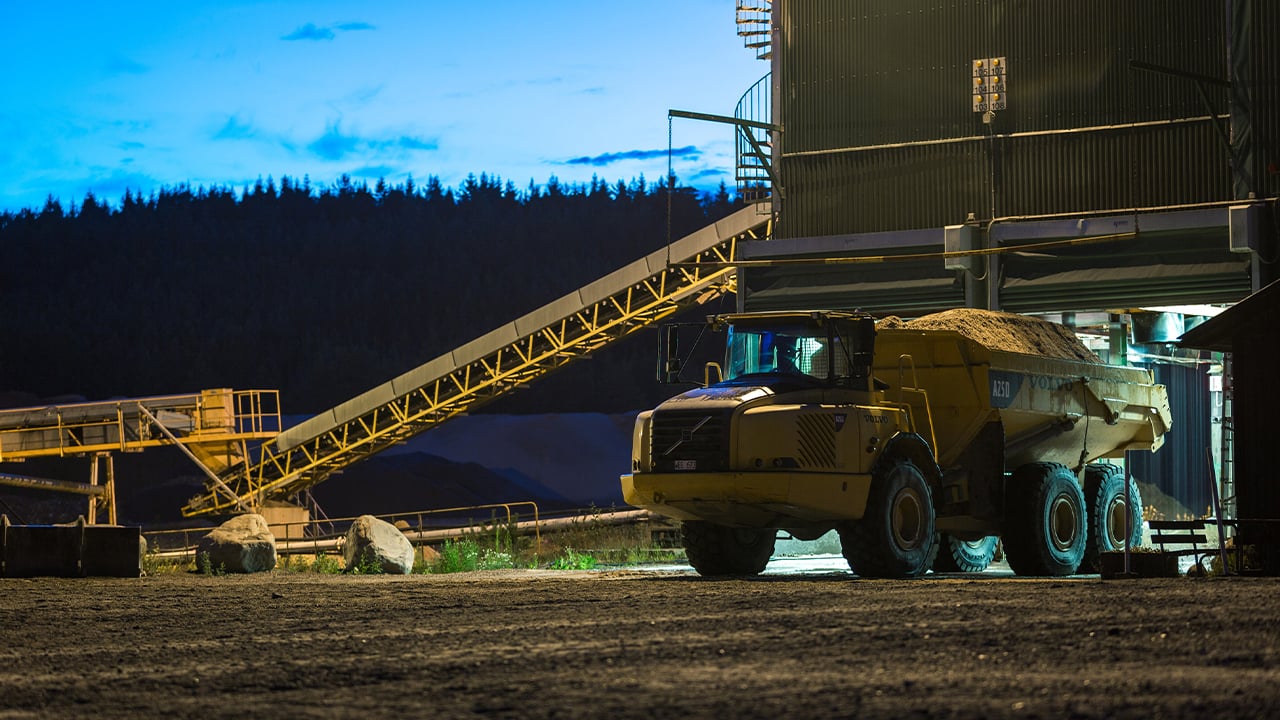 "We've had broken screens due to unintentional impacts with lunch boxes and water kegs when the operators start or end a shift and move around in the cabin," says Patricio Terrazas, an engineer at Red Hills Mine. And sturdy cases alone won't solve the problem: "The vibration of the equipment will damage moving parts inside any unit with a standard hard drive," he says.
So Terrazas and his colleagues started their search for a rugged computers that could handle anything they threw its way — even lunch boxes and water kegs.
A rugged computer overhaul
The mine's needs are specific: First, a rugged tablet computer should be able to handle the challenges of the mining environment. It should also come equipped with full Windows 7 to run its surveying and production-control software, and have a very secure, compatible vehicle cradle or mount; two or more USB ports; two or more 9-pin serial ports to support real-time kinematic GPS receivers used for surveying; and a display size of at least 10 inches for easy viewing.
At first, Terrazas's team turned to rugged computers meant specifically for use in mines, but they didn't perform as expected. "We've seen hardware malfunctions, white screens, loss of the touchscreen, and operating systems crashing," he says.
Terrazas learned that the mine's surveying crew was using Handheld's Algiz 7 rugged computers. This led the team to research Handheld and connect with one of its mobile computing partners, Dallas, Texas-based solutions provider Precision Data Solutions, a Subsea Technologies Company.
Randy Hurt, business development manager at Precision Data Solutions, helped them find a suitable rugged mining tablet computer. The team selected the Algiz 10X, a rugged mobile computing tablet built specifically for outdoor use in fieldwork applications.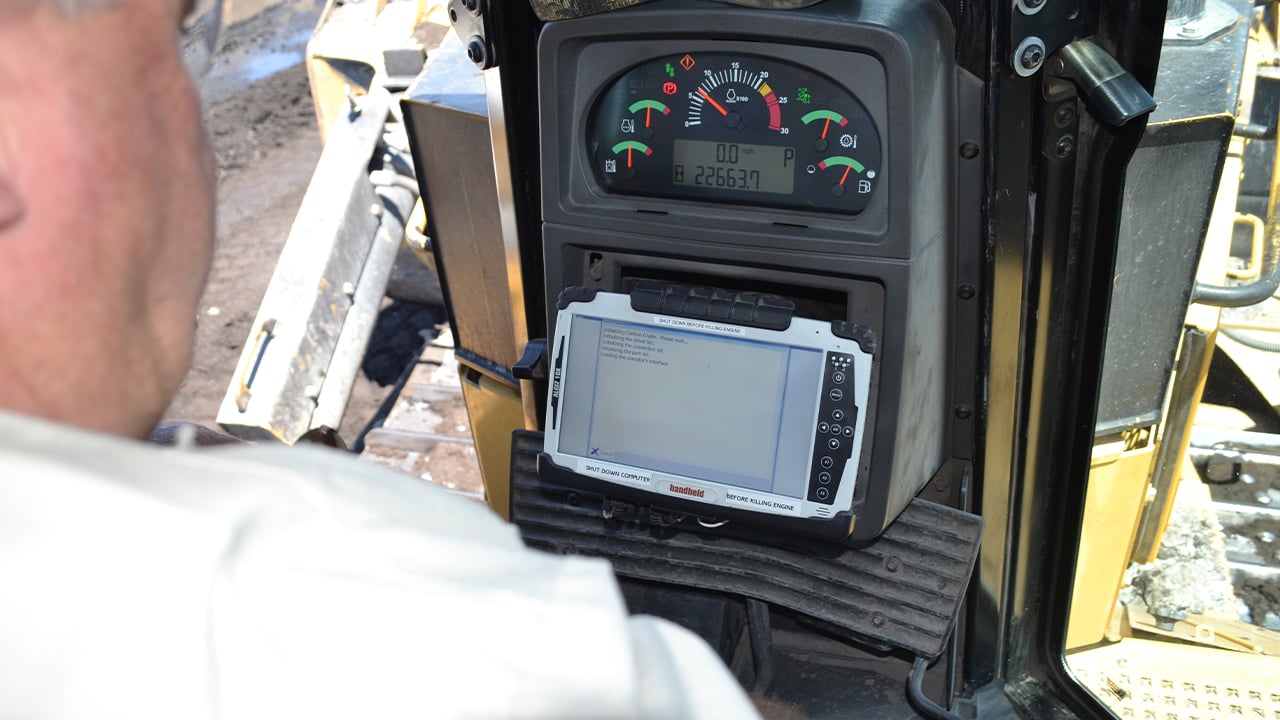 "The Algiz 10X rugged tablet can withstand the rigors of the mining environment and position the fleet for increased communication, efficiency and productivity," Hurt says.
The Algiz 10X rugged tablet meets stringent MIL-STD-810G military testing standards for holding up to vibrations, drops and weather elements, and its IP65 rating on the Ingress Protection scale means it can withstand water jet sprays and is totally impervious to dust.
Terrazas says, "The Algiz 10X is reasonably priced, it has all the right ports, and it can be mounted securely in the vehicle's cabin."
The team agreed that the Algiz 10X looked great on paper — but so had some of their previous mobile computing contenders. In an environment as challenging as a dozer cabin, simply operating without breaking is enough to place the Algiz 10X above the competition. But that's not the only thing the team likes.
"The tablet's touchscreen is very responsive, with good resolution. The soft keys on the side of the handheld are ideal for fast and easy screen-brightness calibration, and the dock's ports fit our needs very well," Terrazas reports.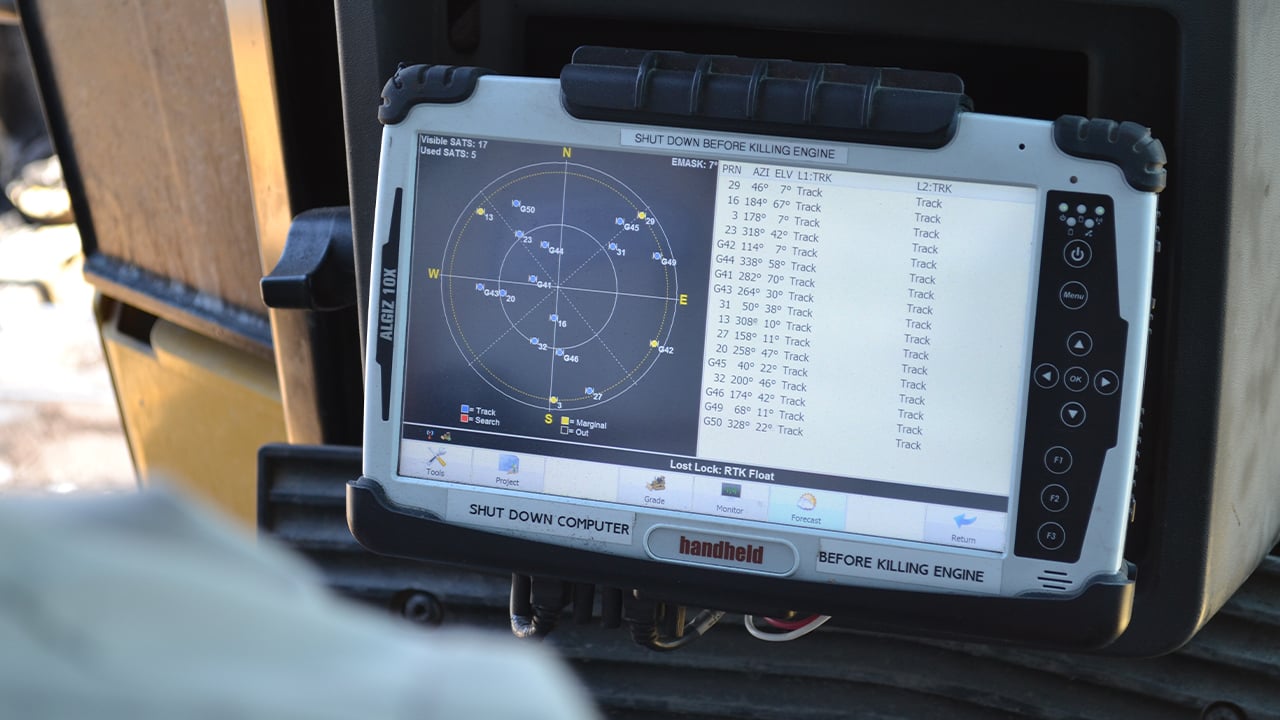 And his personal favorite? "It couldn't be easier to pull the computer in and out of the vehicles," Terrazas says.
With the Algiz 10X's vehicle dock accessory hard-wired inside the cabins, workers are able to plug in and pull out the rugged tablets as needed. Using undocked computers, the rewiring process might take up to three hours with two people working together, every single time. This doesn't just save time for the workers; it also gets the mine's important machinery back up and running in a few minutes compared to a few hours — which provides a huge bump to productivity for their mobile computing.
It's safe to say workers at a coal mine know a thing or two about the value of natural resources. That's why conserving time and energy — the original natural resources — is so essential.
With the fully rugged Algiz 10X for their mobile computing, Red Hills Mine finally has a mining tablet computer it can trust in its difficult environment. The Algiz 10X has also saved the mine countless hours — including workers' time, downed machinery time, and the time it takes to repair or replace damaged computers — and all the costs that come with those hours.
Terrazas sums it up: "The Algiz 10X benefits our productivity by reducing computer-maintenance downtime."