Remote healthcare for shipping crews
ALGIZ 10X enhance remote healthcare management for shipping crews
Provide better medical care to ship crewmembers while minimizing costs from unnecessary emergency transportation and care.
Consult with physicians across long distances using the TMA Telemedicine Case, complete with the Algiz 10X rugged tablet and telemedical data collection devices.
Better patient outcomes, lower healthcare expenses and increased uptime and productivity for shipping companies.
Telematic Medical Applications, based in Athens, Greece, is using rugged tablet computers to improve access to healthcare for shipping companies and other employers in remote locations. 
Its TMA Telemedicine Case, featuring Handheld Group's Algiz 10X rugged tablet computer, is enabling workers on offshore oil ships, cargo fleets and other vessels to consult with physicians across long distances. The Algiz 10X provides impressive results from both personal and business perspectives: healthier crews, decreased worker downtime, better employee retention and more selective use of expensive emergency healthcare resources.
The TMA Telemedicine Case supports many healthcare efforts, including preventive checkups and care for basic illnesses and injuries — essentially, the kinds of issues a family doctor would address. But one of the rugged data collector's most important functions is to facilitate patient evaluation during emergencies.
Without a qualified physician on-site to determine whether an incident warrants emergency care, the burden of crewmembers' welfare is often placed on first responders. Erring on the side of safety leads to well-intended but excessive use of emergency resources, which can add up to exorbitant costs for shipping companies.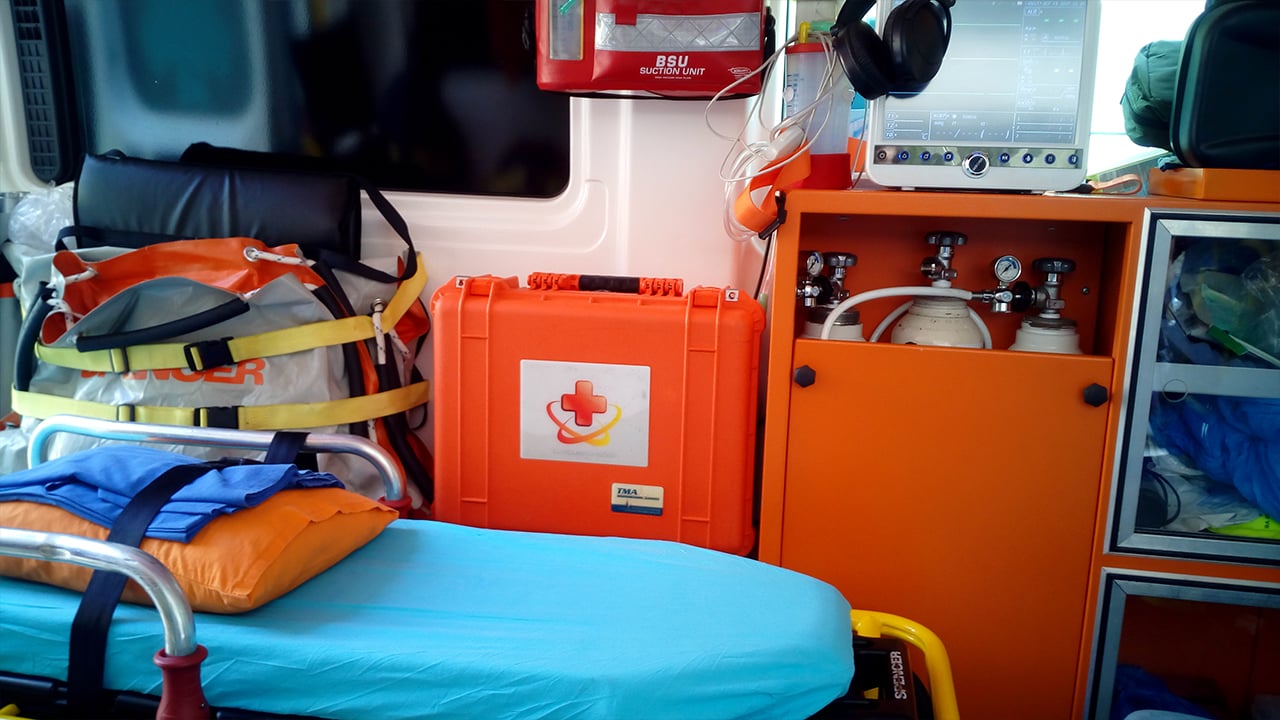 "Virtual consultations with the rugged handheld allow a physician specialist to work in conjunction with first responders and determine which injuries are truly emergent and require costly transportation, and which can be handled on-site," says Dr. Philip Sotiriades, general director of Telematic Medical Applications.
A rugged, mobile healthcare solution
The TMA Telemedicine Case is watertight, crush-proof and sealed against dust particles. It comes equipped with a general examination camera along with a telephonic stethoscope that delivers high-quality heart and lung sounds to a remote physician; a 12-lead electrocardiogram (EKG) that measures heart activity; and a spirometer, which measures lung function. It can be configured to include a wide range of additional devices.
The case also houses the Algiz 10X, a fully rugged tablet computer designed specifically for outdoor data collection and mobile communication in tough environments. The compact Algiz 10X is only 32 millimeters thick and weighs just 1.3 kilograms, but it carries an IP65 rating and meets stringent MIL-STD-810G military standards for protection against dust, water, drops, vibrations, extreme temperatures and varying altitudes.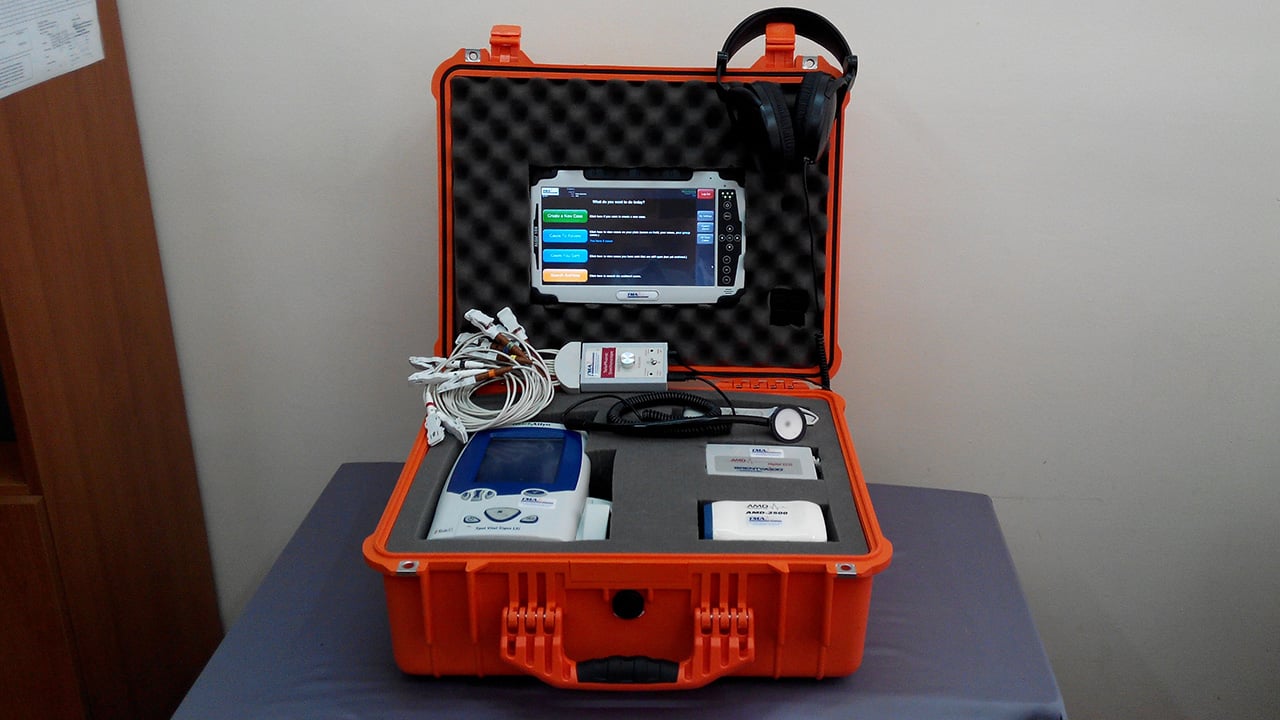 Carrying out a physician consultation with the TMA Telemedicine Case is easy and intuitive. When a responding crewmember powers up the Algiz 10X, a workspace appears within AGNES Interactive, a web-based application from AMD Global Telemedicine in Massachusetts, USA. This software provides access to more than one thousand physicians, including specialists in offshore occupational medicine, through US Telehealth, a remote medical management provider based in Austin, Texas, USA.
Within AGNES Interactive's interface, the responder and a physician collect data from medical devices connected to the Algiz 10X rugged tablet, share documents and images in real time, and participate in live videoconferencing. After evaluating the patient, the care provider advises crewmembers about treatment and emergency transportation.
The Algiz 10X effortlessly facilitates these interactions with its built-in 5-megapixel camera and LED flash, along with a 10.1-inch touchscreen that adjusts backlighting automatically for comfortable viewing at night or in bright daylight. The rugged handheld also features a microphone jack and several connectivity options including USB 2.0, VGA and RS232 ports that allow crews to connect virtually any telemedical device a physician requires. And there's no lag time, thanks to LTE capability — the entire consultation takes place over the fastest cellular network available.
The telemedicine case's portability also makes the initial trauma assessment safer for patients.
"After an incident, it's difficult for crewmembers to know how to respond and whether to move the patient," Sotiriades explains. "The TMA Telemedicine Case is completely transportable and self-contained, allowing a thorough assessment wherever the patient is lying."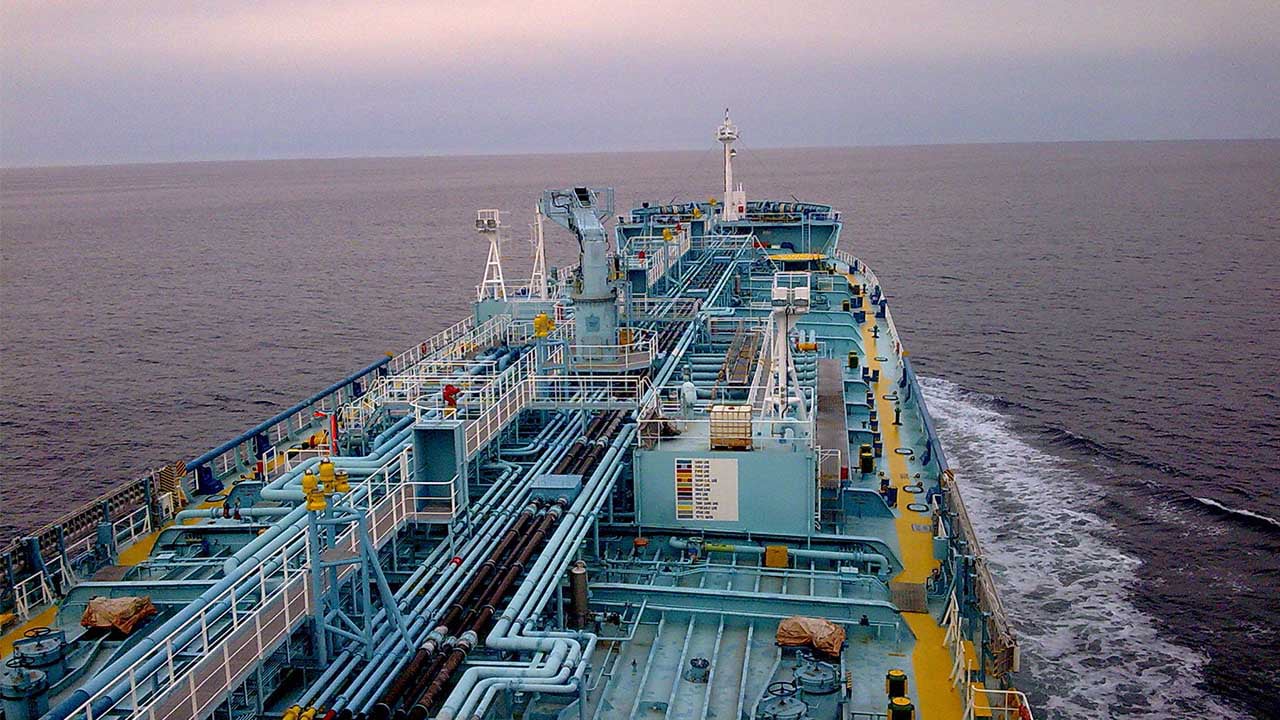 Of course, the case's usefulness in harsh shipping environments depends on its reliable performance in variable outdoor conditions. TMA's rugged tablet telemedicine solution has proved to be completely dependable, allowing first responders and physicians to focus solely on medical care and critical decision-making.
The benefits of using a reliable telemedicine solution with a rugged data collector are many. In addition to emergency consultations, the rugged handheld helps crews maximize uptime and productivity by making it convenient to perform preventive health checkups, address illnesses before they spread, or treat minor injuries before they become more serious.
Having access to reputable healthcare options on board makes it easier to recruit and retain good employees who have health concerns. It also minimizes resources spent on administrative tasks related to incident-reporting requirements. And it saves money by placing decisions about the use of emergency resources into the hands of qualified physicians.
"With real-time video streaming to accompany the transfer of valuable patient data, the rugged data collector enables physicians to perform accurate patient assessments despite barriers of distance and time," Sotiriades says.
The Algiz 10X and the TMA Telemedicine Case are keeping doctors and patients connected, improving patient outcomes, minimizing healthcare expenses and increasing productivity and profits in some of the toughest, most remote environments in the world.