Rugged computers for public transportation
Rugged mobile computers can be used in public transportation for a number of purposes. Public conductors taking cash or electronic payments, bus drivers following complicated or changing routes, and municipal mechanics using diagnostic tools and referencing trouble-shooting manuals — these are only a few examples of how rugged mobile computers are making work easier and more productive for employees in the world of public transportation.
While it can be called route optimization, fleet management, computer-aided dispatch, or GPS navigation, rugged technology can improve the logistics, scheduling and communication in public transportation.
Equipping bus drivers with information on traffic and route changes, plus transmitting that information back to headquarters allows everyone to recognize challenges and make alternative plans. On the bus, a rugged tablet shows map detail of the highlighted route and step-by-step instructions to the next scheduled stop. Route changes can be pushed to the device in real time so drivers can negotiate unanticipated road closures and receive alternate routing to the planned destination. Rugged tablets are built to withstand road vibration and rigorous use. A lockable docking station charges the tablet from the bus so transportation agencies never have to worry about power.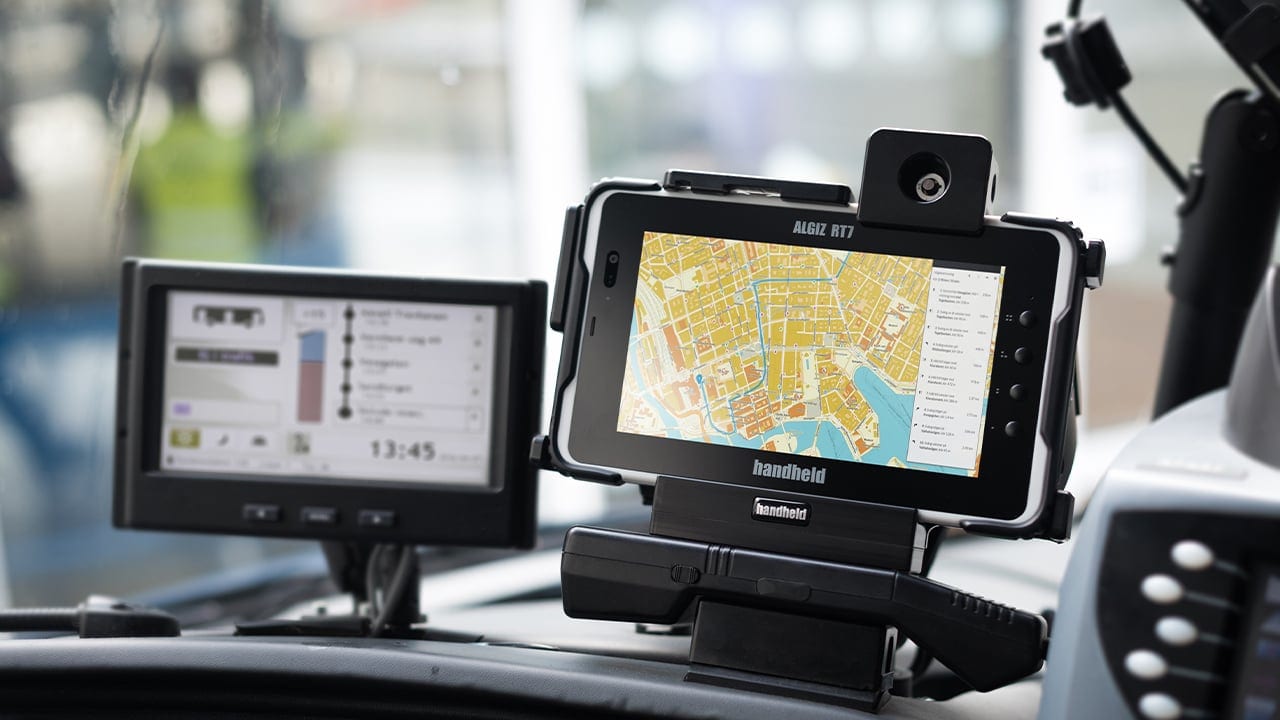 "The Utah Transit Authority (UTA) provides bus and rail service in the state's major metro areas. When route reliability became an issue several years ago, the UTA deployed rugged mobile computers and custom application software on its bus fleet that have helped improve on-time arrivals and departures by 30% and enabled additional applications that have improved customer service and fare collection." (– Field Technologies Online)
Fare enforcement and mobile ticketing
Public transportation ticketing has evolved from requiring you to purchase your ticket from the driver or conductor, or from a vending machine. Automated fare collection (AFC) systems simplify the ticket vending and inspection processes.
Mobile ticketing (mTicketing) allows customers to purchase and validate their tickets using their cell phones. Mobile tickets reduce costs of traditional paper-based ticketing and increase customer convenience by providing new and simple ways to purchase tickets. Mobile ticketing is dynamic and flexible, allowing transit workers to refill transit cards and sell tickets on board and on the platform. EMV contactless payments with secure communication allows increased efficiency and improved customer service. With this technology, public transportation agencies can expand beyond simple ticket validation to selling tickets, charging penalties on the spot.
Another option, electronic ticketing (eticketing), allows inspectors to use handhelds to read magnetic stripe cards or smart cards and check onboard passenger tickets. Ticket inspectors for Helsinki regional transport authority (HSL), check fares and tickets for commuters on city buses, trams, trains, subways and ferries. Staffing limitations meant they couldn't verify every single ticket, and so non-paying travelers had cost an estimated 10 million or more euros per year.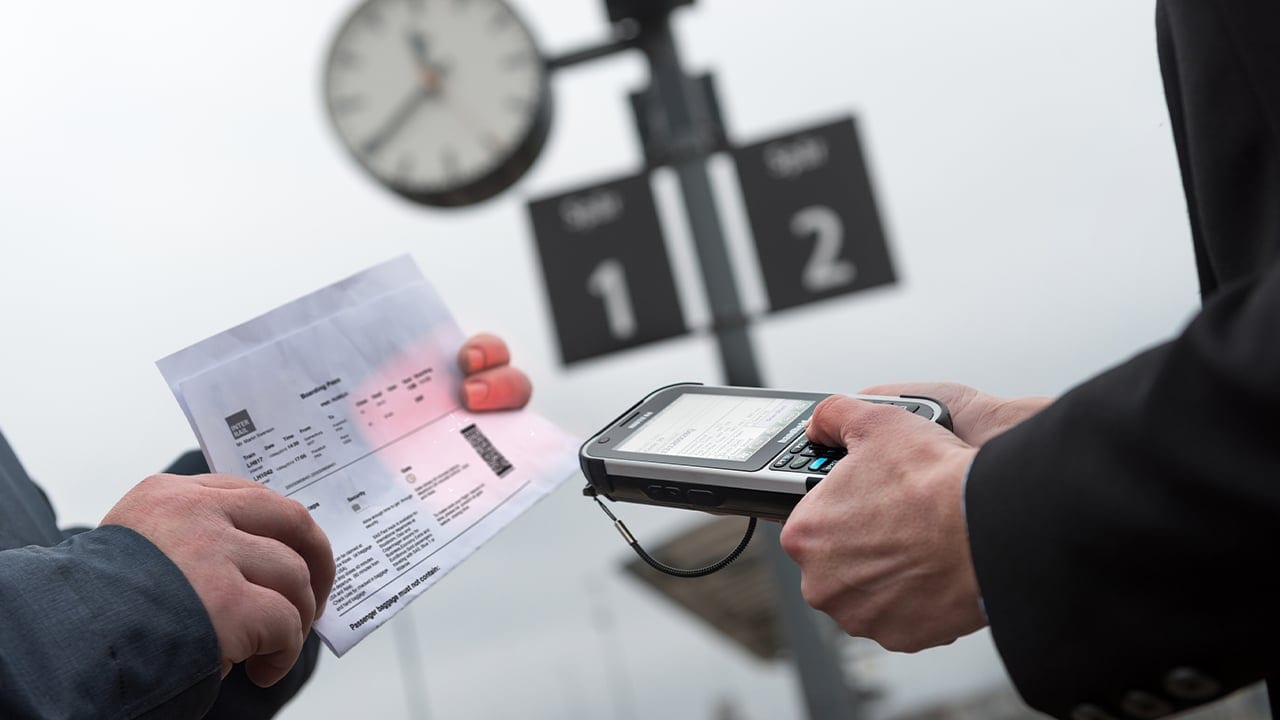 Using a system built around a rugged handheld computer, inspectors can clock in for their shifts, read travel cards with RFID-chip content and scan 2-D barcodes on train tickets. The new system allowed the department to increase the number of ticket inspections by 20 percent year-over-year. Additionally, 11 percent fewer passengers traveled without a ticket.
The Nautiz eTicket Pro rugged PDA was customized for transit payment transactions and validations. The integrated smart card reader supports near field communication (NFC) for mobile applications, smart cards and tickets. The built-in reader complies with all the latest e-ticketing requirements in public transportation, supporting a broad range of contactless standards, including the entire MiFare family.
Read the full customer solution: The fast track to efficiency
Safety and yard resource tracking
Beyond fare enforcement and passenger services, mobile computers can be found in other areas of the public transportation system. Another example is in the yards. As transport trains are assembled, field workers who assemble the trains carry a rugged handheld with them. This allows them to calculate braking distance, check weight and enter details about which wagons they connect and in what order. The data communication is online using 3G or 4G LTE wireless. Since the work needs to be done outside during all seasons of the year, units that are IP67 against extreme conditions are most suitable.