Rugged computers for logistics
Small- and large-scale operations alike can benefit from the efficient transportation, logistics and supply chain support that rugged tablet computers provide. For distributors of consumer packaged goods (CPGs) and industrial packaged goods (IPGs), using rugged mobile computers to improve supply chain management from manufacture to delivery results in satisfied customers, better insight into your workflow and improved product monitoring during transit.
Going paperless isn't just good for the environment — it's also good for sales. Provide an improved user experience to your customers with fast electronic communication, including digital copies of customer account and delivery information pulled up directly on your handheld.
Rugged mobile computers help ensure that products get where they're supposed to go. Barcode and RFID scanning capabilities allow rugged tablets and PDAs to track inventory during loading, transport and unloading so you know exactly where each item is at any given time.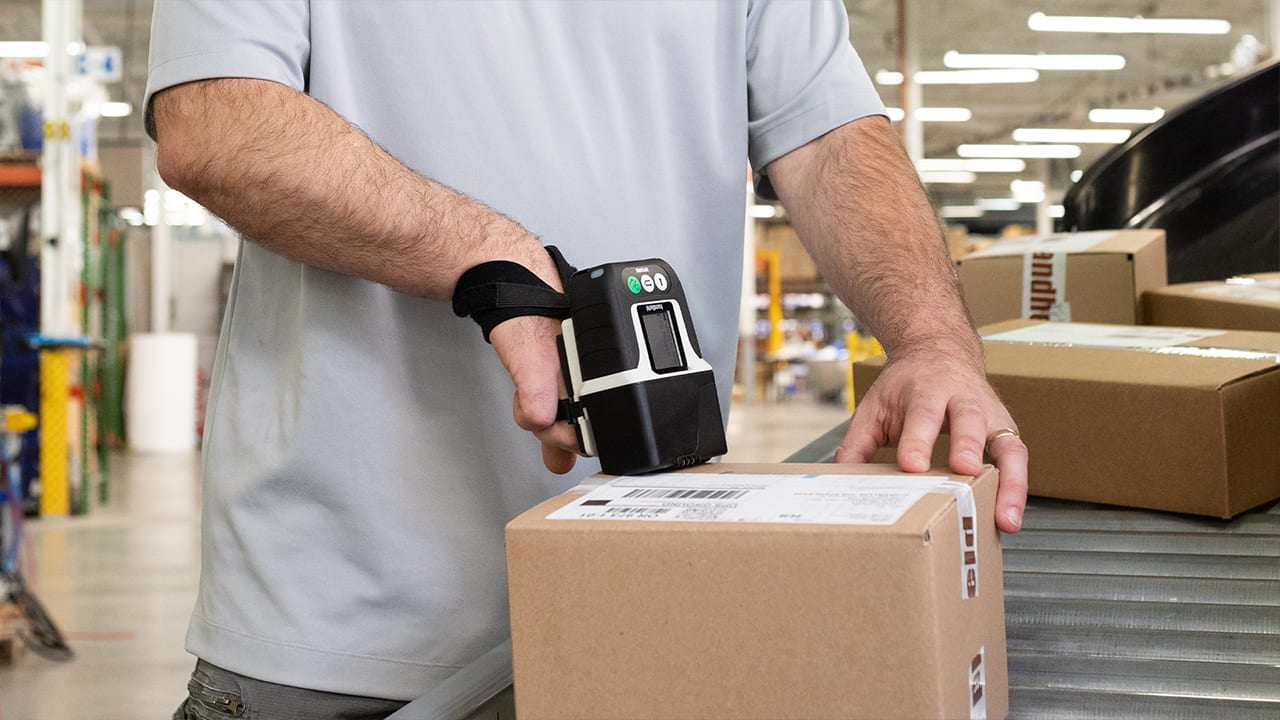 Cross-dock is used in less-than-truckload (LTL) operations and is the practice of unloading materials from an incoming semi-trailer truck or railroad car and loading these materials directly into outbound trucks, trailers, or rail cars, with little or no storage in between. This may be done to change the type of conveyance, to sort material intended for different destinations, or to combine material from different origins into transport vehicles (or containers) with the same destination or similar destinations.
Direct Store Delivery (DSD)
DSD is a very important application for in highly competitive grocery, bakery, and beverage industries.  As the name indicates, DSD allows for the vendors to sell/buy direct at the store, and bypass the retailers' distribution.
For many years, DSD has been dominated by handheld-style devices running the Windows Mobile operating system and applications.  But recently, with the growth of Android, and the emergence of rugged tablets, customers are now looking for new mobile platforms that provide more power, larger displays, and flexibility to run more apps.  The Algiz RT7 is a good fit for this market; it runs the current Android OS, and has 4G LTE, 2D imager, docking/charging accessories, hand straps, and all packaged in a small, rugged design.
One of the critical elements for DSD applications is "DEX" support.  DEX is the standardized communication between the vendor and the store.  When the bakery driver pulls up to the store, she takes her mobile computer with DEX cable, and connects to the store's computer/inventory/ordering system to check status, and prepares an order – all real-time. Handheld partners with DEX specialists to make your DSD application a success.
At the end of 2017, replacing pen and paper logging systems with an electronic logging device (ELD) will be required by U.S. law, "to help create a safer work environment for drivers, and make it easier [and] faster to accurately track, manage and share records of duty status (RODS) data." All Handheld devices are compliant ELDs suitable for use in transportation and logistics applications.
Rugged tablets and smartphones keep your supply chain running smoothly, saving you time and improving your bottom line.
When drivers are out on the road, they need to communicate with dispatchers to coordinate a wide range of logistical tasks, including scheduling and confirming deliveries, planning terminal loading times, booking ferries and subcontractors, gathering freight agreements and monitoring customer payments. Rugged tablets can run robust communication management software and come with many connectivity ports and communications options, including voice calling and cellular data.
Read the full customer solution: Nautiz X4 manages cargo monitoring
Inventory and quality control
Monitoring inventory during transport helps ensure that goods are where they're supposed to be, and that a high quality product is maintained throughout changing supply chain environments. Handheld Nautiz PDAs can be mounted in a vehicle dock and used to track and monitor inventory quantities, weights and transport conditions such as temperature, from loading to delivery to storage.
Read the full customer solution: Quality control in refrigerated storage