Measurement and billing at the push of a button
Nautiz X6 rugged phablet enables access to real-time GIS and survey data
To keep up with onsite construction progress, anticipate needed supplies before they run out, and be able to bill accordingly.
€asyGIS, a cloud-based GNSS receiver solution that supplies precise survey data, paired with the rugged Nautiz X6 data collector at the construction site.
Construction companies can determine in real time what materials are needed at a job site, what work has been completed, and accurately invoice back at the office.
Nautiz X6 allows construction companies to determine in real time what materials are needed at a job site.
While no one has yet created a way to be in two places at one time, a smart combination of GNSS receiver, software, and the Nautiz X6 ultra-rugged phablet from Handheld now allows construction companies to determine in real time what materials are needed at a job site while ordering them from the office. Likewise, the construction company can precisely recognize what work has been completed at the site while invoicing from the back office.
Traditionally, it has taken many days before the office had exact information about how much material has been used and work has been performed. Survey teams first had to document the work and then translate the geometric data into information for billing. Now the German company vh software tools and the Siegen software company isl-kocher offer €asyGIS, a cloud-based solution. €asyGIS features a GNSS receiver that supplies precise survey data, plus integration into accounting software, and uses the robust Nautiz X6 phablet as a rugged data collector and communication device.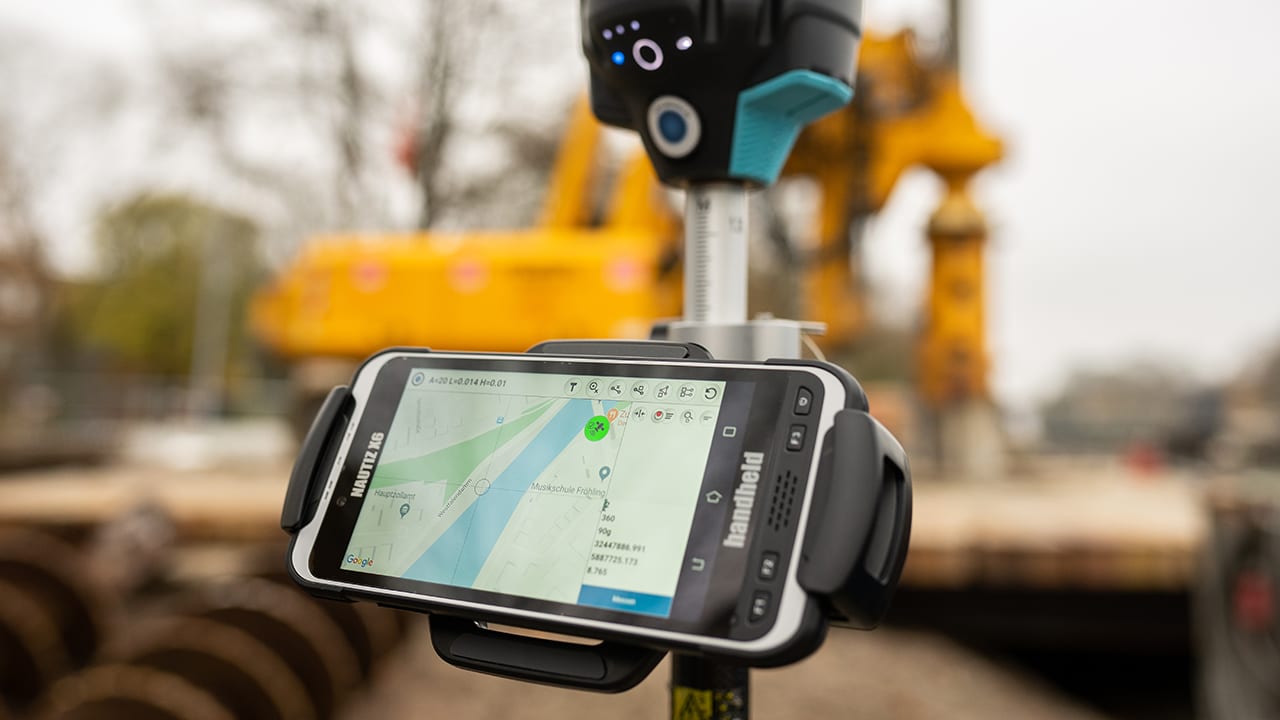 Keeping construction site data and the back office in sync
"This rugged mobile application, which offers all the features needed for GIS-based, networked precision measurement, keeps the procurement hurdle low for users," explains vh software tools managing director Volker Hülsmann. With the €asyGIS solution, users can work with modern rugged devices that feel just as familiar and easy to use as any Android consumer smartphones or tablets. And, on the construction site, in combination with their surveying devices, they can carry out the necessary work on the basis of a 2D graphic with height information. The slim and lightweight Nautiz X6 is IP67-rated, meaning it is fully dust and waterproof. It offers a sunlight-readable 6-inch touchscreen display with super-hardened Gorilla Glass making it a perfect tool for construction work sites.
"Thanks to the cloud technology and constant Internet connectivity, the data on the construction site and in the office are always synchronized," says Hülsmann. "Measured points, areas or linear objects — optionally also linked to photos — arrive in real time to the site manager or account manager in the office. In the past we had to rely on a data exchange via FTP, USB stick or email, which was both annoying and error-prone."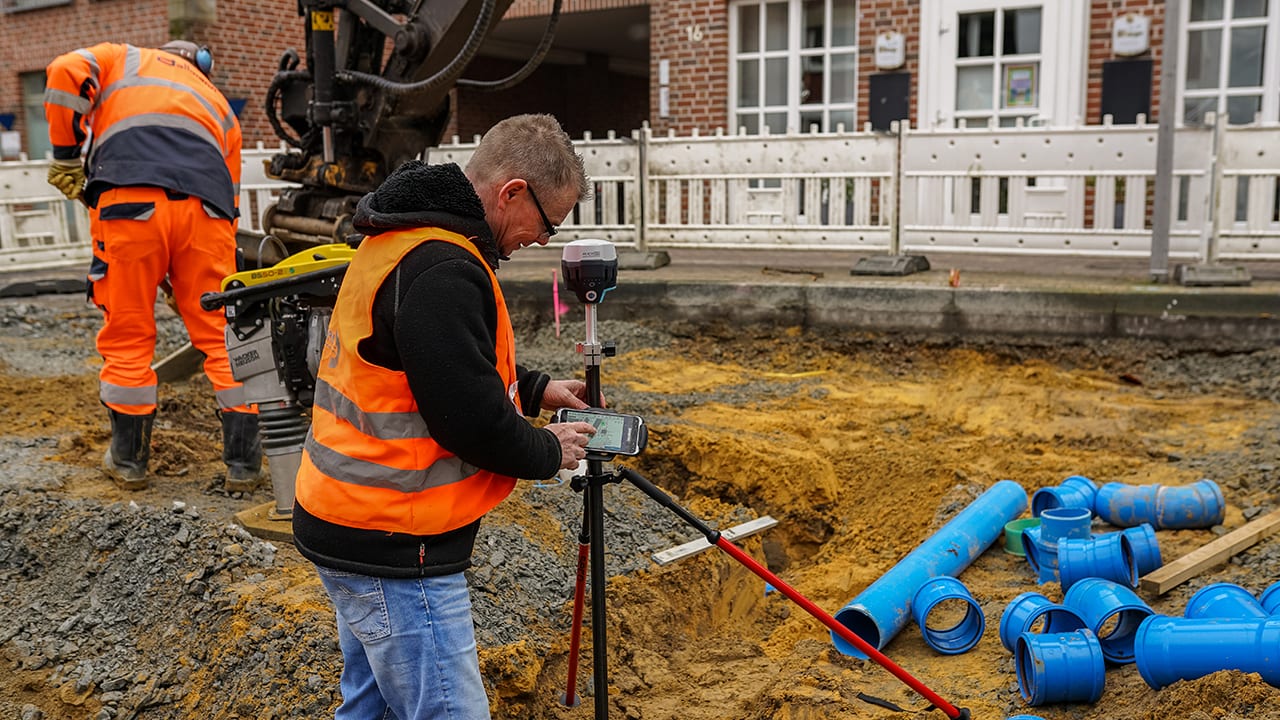 Geotagged images improve quick decision making
Hülsmann is certain that "Thanks to this approach, the work processes between the site and the office will develop a completely new dynamic." In particular, geotagged images sent from the construction site to the office in real time enable important decisions to be made more quickly.
"The site managers in the office can use the geo-tagged photos on their computers to get an overview of the situation on site and can make precise plans for specific work areas. This enables them to make decisions from their desk — for example, whether to order material or recognize the need to call the utility company," explains Hülsmann. "Documenting the completed daily tasks on the construction site is another significant advantage of our €asyGIS cloud application."