Follow the steps below to find your Handheld OS version on Algiz 8X and Algiz 10X.
Devices with Hottab
Click the Menu-button and select Setting. The OS version will now be shown as seen in the image below.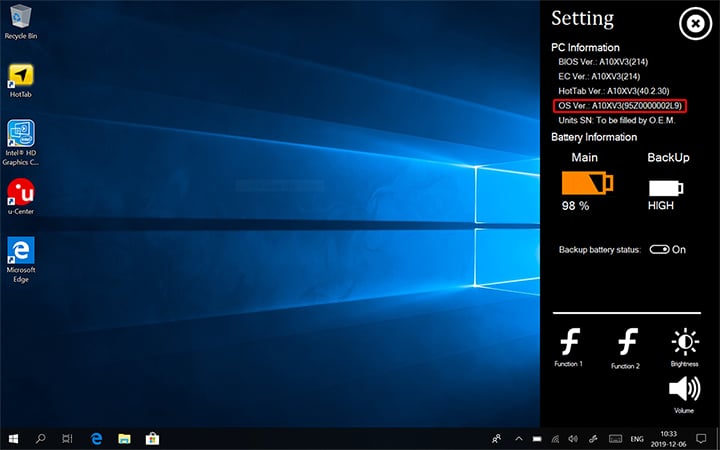 Devices without Hottab
Modifying the registry can cause problems to your Windows OS. Make sure you back it up, create a restore point, and make sure that you understand how to restore the registry if a problem occurs. For information about how to back up the Windows registry, see the following
Microsoft article
.
Start the Registry Editor and you'll find the OS version at HKEY_LOCAL_MACHINE\SOFTWARE in the registry value OSVersion.