Rugged computers for military
Built for around-the-clock use in the world's toughest environments, ultra-rugged tablets and PDAs provide powerful and durable computing for Coast Guard, Navy, Army, Air Force and Marines. Military units can increase productivity and efficiency with leading-edge mobile computers for data collection, navigation, training, communication, and more. Plus, these mobility tools integrate the latest data security features to keep people and information safe.
Military-grade ruggedness
One of the standards used to classify ultra-rugged computers is MIL-STD-810G, a battery of tests developed by the United States Department of Defense for military and commercial equipment. Modern rugged tablets and PDAs have solid-state hard drives and are sealed for protection against water and dust exposure. They can survive strong and constant vibrations — such as being docked to military wheeled vehicles — as well as repeated drops, extreme temperatures, humidity, varying altitudes and all weather conditions. Anywhere in the world troops are stationed, rugged computers keep up with challenging environments in order to keep soldiers, airmen, sailors and marines productive and connected.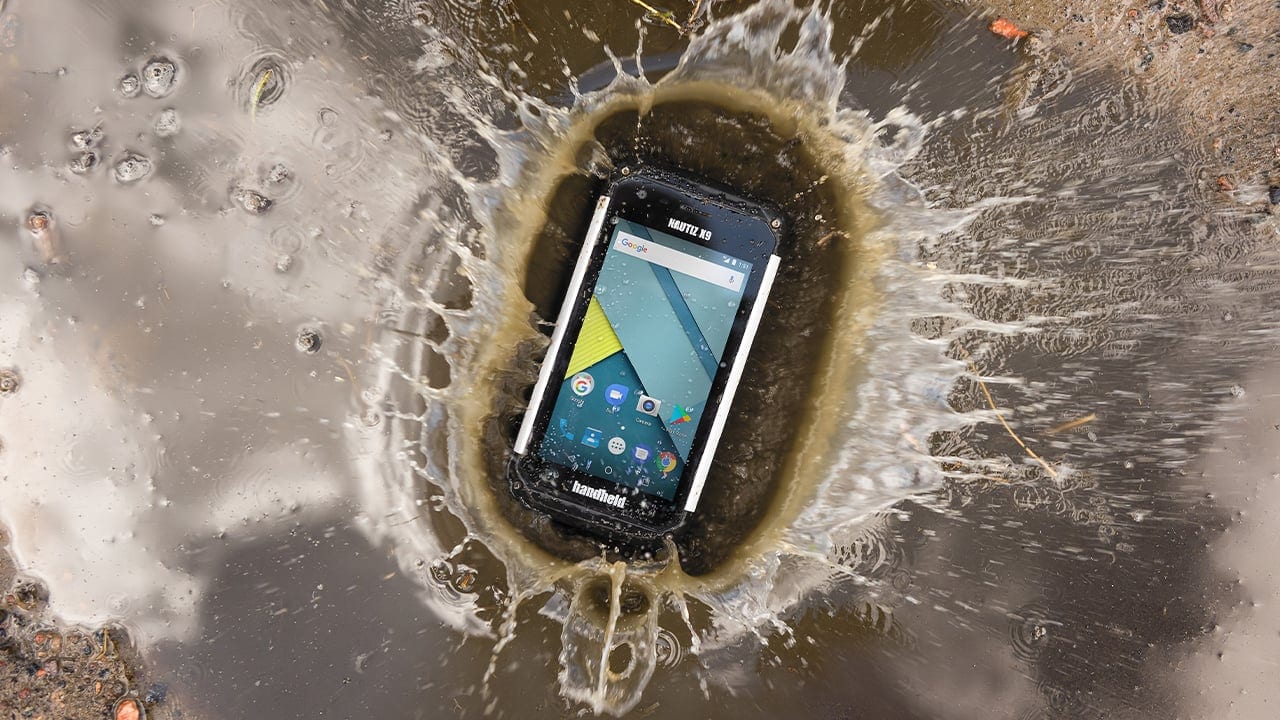 Rugged mobile computers can be used within wheeled vehicles in hardwired docks, while still being removable for fieldwork on foot. GPS and GIS compatibility make them helpful tools for navigation tasks, while scanning capabilities — including RFID and NFC — make them ideal for tracking vehicles, personnel and equipment.
Secure, real-time communication between military administration and field units increases efficiency and safety. Status changes and updates can be communicated immediately among vehicles and across distances for better mission planning workflows and on-the-go strategizing. Mobile computers store messages for clear, concise and easily referenced communication, eliminating the need for physical regrouping and meetings.
Communication can also include video conferencing, shared photos and visuals, and field-captured data. Mobile computers operate on a range of networks, from secure cellular and LAN to edge networks to encrypted WiFi, keeping all classified information completely confidential.
Thanks to mobile technology, skills training has never been easier. Vivid sunlight-readable displays allow outdoor viewing of video tutorials, training modules, photos and high-quality simulations — either streamed over a network or stored in a software application. Military users can load training manuals directly onto the device, or access them via many connectivity options. Instant communication with commanding officers keeps interactions personal, while allowing training options over long distances for maximum efficiency.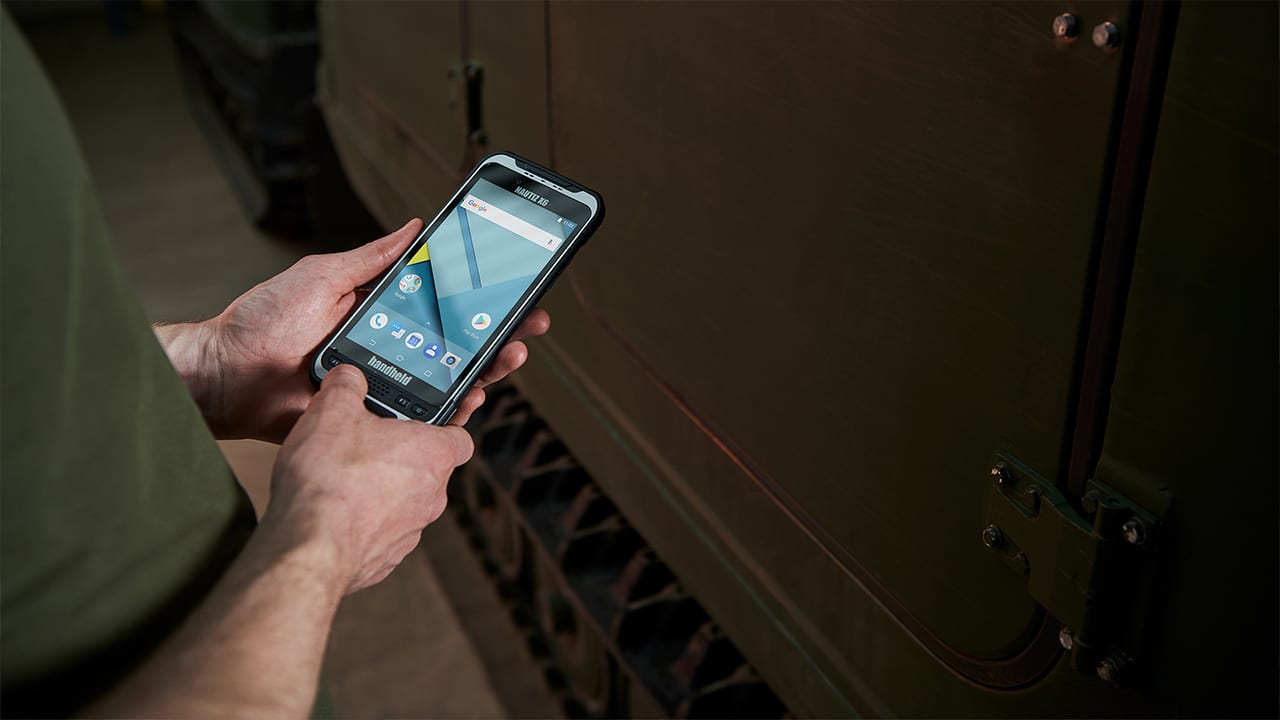 Inventory and maintenance
Rugged tablets and PDAs keep bases and field units operating smoothly, efficiently and safely by helping maintain up-to-date inventory records. Military personnel can track quantities and locations for equipment, weapons, and vehicle and machinery parts, as well as access and share available information instantly. Inventory records can be stored securely on a device and also on a common server, making it easy to relay mission-critical information, order supplies, or locate equipment with the touch of a button.
Maintenance is also much easier when a field computer user can communicate with supervisors, watch tutorials and open repair manuals while working to repair or service deployed vehicles, aircrafts and ships.
A huge range of data types can be collected securely, quickly and efficiently using rugged field computers. Rugged specifications mean that military personnel can take photos, enter data, scan chips and read barcodes in any tough environment without interruption. Data maintains a high degree of accuracy thanks to reduction in human error from direct data transfer, and notes can be stored on a mobile device or securely sent to common servers from any location.