Warehouse management with NAUTIZ X2
Efficient, reliable barcode scanning at Handheld HQ
Scan large batches of serial and IMEI numbers on incoming and outgoing packages in a busy warehouse.
Use the pistol grip Nautiz X2 barcode scanner with a custom Android app for quick and accurate inventory management.
Faster, more accurate scanning, easier editing and more intuitive data transfer.
Precise scanning and data management boost efficiency for warehouse employees at Handheld Headquarters.
The Nautiz X2 ultra-rugged PDA is a powerful all-in-one scanning and handheld computing solution for warehouse and field workers. Where better to put it to the test than in the manufacturer's own warehouse?
Inventory workers at Handheld headquarters in Lidköping, Sweden, are using the Nautiz X2 with a 1D scanner and a custom Android app to track shipments of rugged tablets and handhelds to and from their warehouse. This solution has resulted in increased worker efficiency, improved data accuracy, and simpler, more intuitive data transfer.
Warehouse scanning equipment rarely gets a break. Barcode scanners are used almost constantly throughout the day as packages are received, moved and loaded for shipment. The Nautiz X2 is an ultra-rugged device built from the inside out to withstand heavy use and incidentals — such as the occasional drop onto a concrete warehouse floor. It meets MIL-STD-810G U.S. military standards for ruggedness, and is IP65-rated for protection against dust and liquid ingress.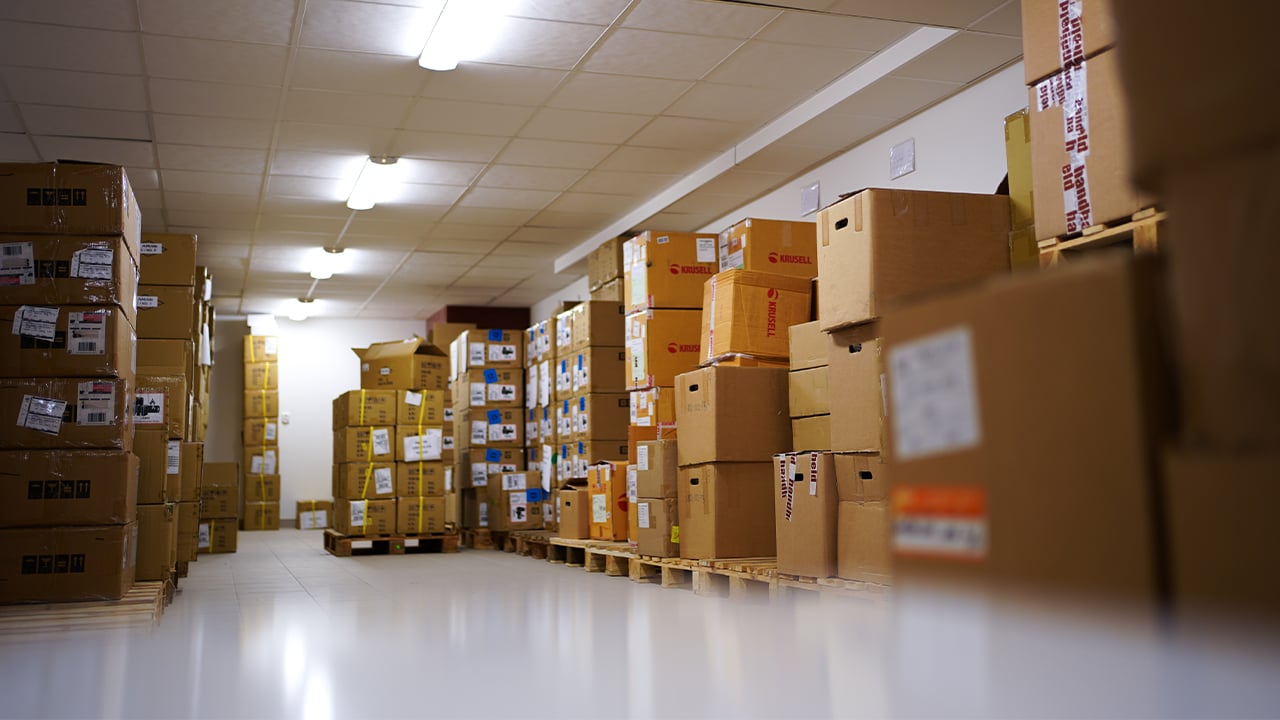 The Nautiz X2 also boasts heavy-duty information management: A quad-core processor allows it to quickly collect, manipulate and transmit large amounts of data, and a generous 4.7-inch screen displays information and graphics in a bright, readable format.
Precise scanning and review
Handheld's Nautiz X2 units feature a built-in 1D laser scanner (1D/2D imager also available), which facilitates accurate barcode scanning even in a fast-paced warehouse environment. Employees are using Handheld's Nautiz X2 pistol grip accessory for additional scanning comfort and precision.
"When batches of units are received to the HQ warehouse in Lidköping, the unique serial numbers of the devices are scanned and sent to our enterprise resource planning (ERP) system," says Anna Hellström, Handheld's supply chain director. "This immediately updates our inventory quantities and allocates units to orders in the system."
When orders are fulfilled and units are ready to be packed and shipped, workers scan the serial numbers again and the information is automatically transferred to delivery notes, invoices and warranty records.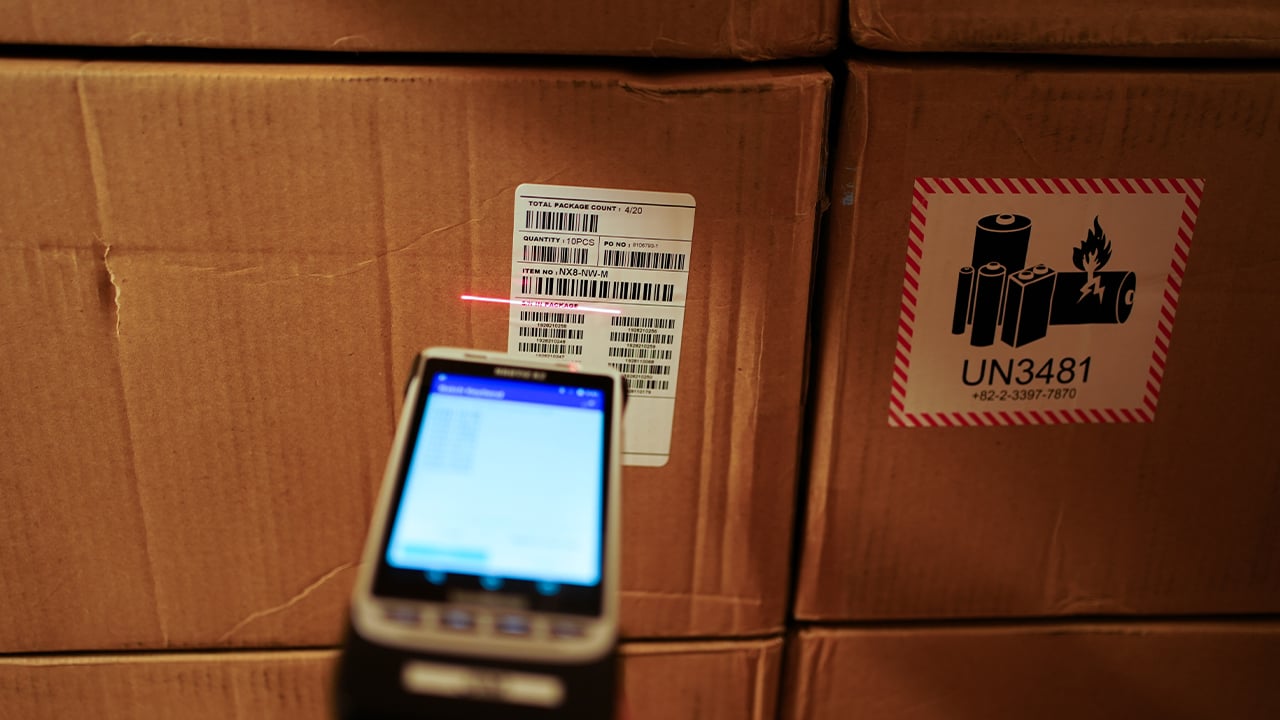 "The faster our received units are processed, the faster we can ship to customers," Hellström says.
Viewing batches of scanned barcodes is far easier on the Nautiz X2's large screen than on the previous smaller screen Handheld was using.
"It was difficult to see if you accidentally double scanned or mis-scanned something," Hellström says. "These errors happened quite often with the previous inventory solution, but you didn't notice until the serial numbers were sent to the ERP system. This slowed down the receiving process."
Hellström says these mistakes rarely happen now: "Different types of labels and codes — serial numbers, IMEI numbers, part numbers — are often placed near each other on packages. But where the older solution sometimes had problems capturing the one barcode we wanted to scan, the Nautiz X2 pistol grip scanner gets it right every time."
Editing and documentation made easy
Warehouse employee Jim Blomqvist says editing and transmitting information is also far more intuitive and user-friendly with the Nautiz X2 warehouse management solution.
"First, you have the option to delete scanned numbers individually or all in one go. With the old inventory solution, we always had to delete them one by one," he says. "You can also scan and transfer a batch without deleting it. This is useful in cases where information needs to be sent multiple times — such as to correct an error made in the ERP, or to fulfill an information request from a customer. Before, sending scanned information to the ERP system emptied the scanner and you had to manually copy and paste the serial numbers if you needed to send them a second time."
Users can send or email scanned data directly from the Nautiz X2 thanks to wireless connectivity options such as Wi-Fi, BT, and 4G/LTE.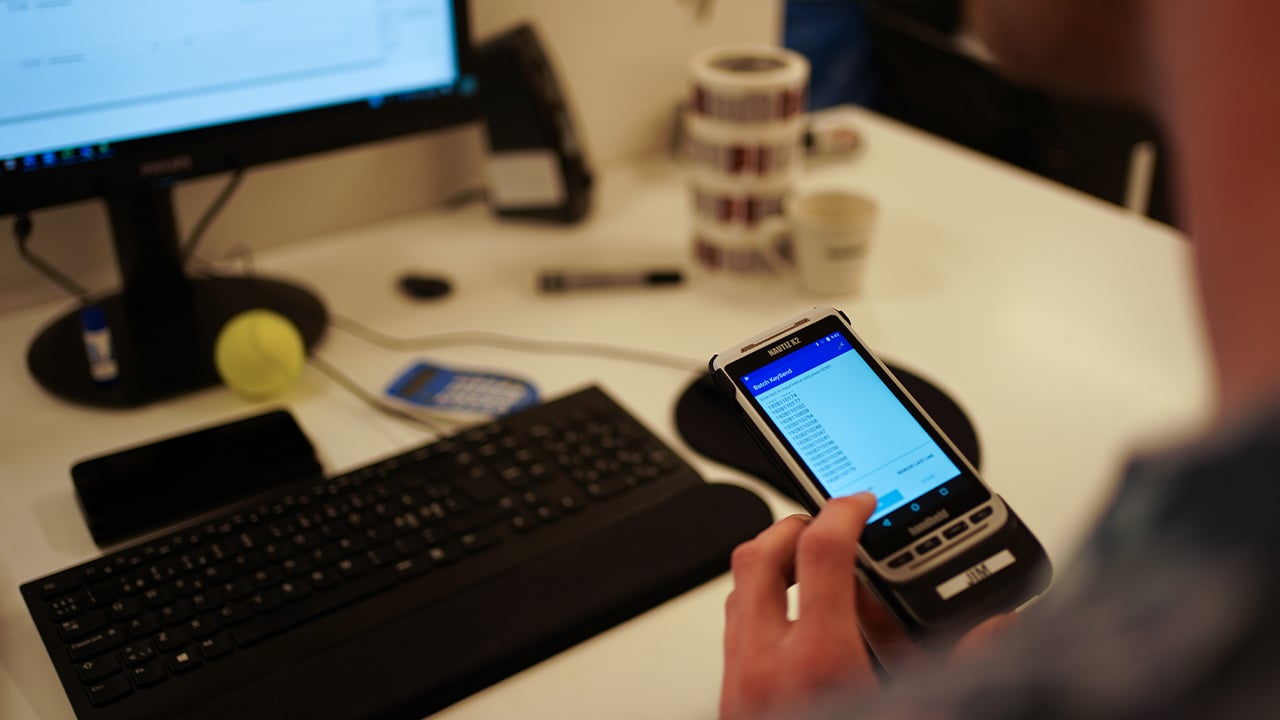 Documenting dangerous goods
In addition to the Nautiz X2's scanning and communications features, Handheld also uses the unit's built-in camera to document shipment of lithium batteries, which are categorized as Dangerous Goods (DG). To comply with industry regulations, workers capture and save photos of packed cartons with shipping and DG labels in case future reference is necessary.
A complete, up-to-date warehousing solution
"This is a very up-to-date warehouse management solution, and we are extremely happy with it," Hellström says. "The Nautiz X2 has exactly the same functions as any Android mobile phone, including access to all Android apps, plus an excellent scanner. The screen is large and easy to read, which makes editing information easy."