The SP400X simplifies logistics
Handheld SP400X imprinter scan, sort and label packages more efficiently
Scan, sort and label packages more efficiently to reduce capital, operating and environmental costs.
The Handheld SP400X Imprinter, a mobile device that integrates 2-D imaging, inkjet printing and wireless communication.
Streamlined operations and lower costs, including one company's expected operational savings of $18.8 million.
Each day, one of the world's largest package delivery companies manages the flow of more than 15 million packages to nearly every country around the globe. Recently, the company deployed the Handheld SP400X Imprinter — the first and only scan-and-print solution to integrate 2-D imaging, inkjet printing and wireless communication in one device — to more than 100 sorting facilities across the U.S.
Recipients expect their packages to arrive on time, intact and at a reasonable cost — which means delivery and logistics companies must continually identify new technologies that can increase efficiencies, speed operations and reduce costs. The SP400X enables the package delivery company and other high-volume logistic operations centers and postal service centers worldwide to streamline manual package scanning, sorting and labeling.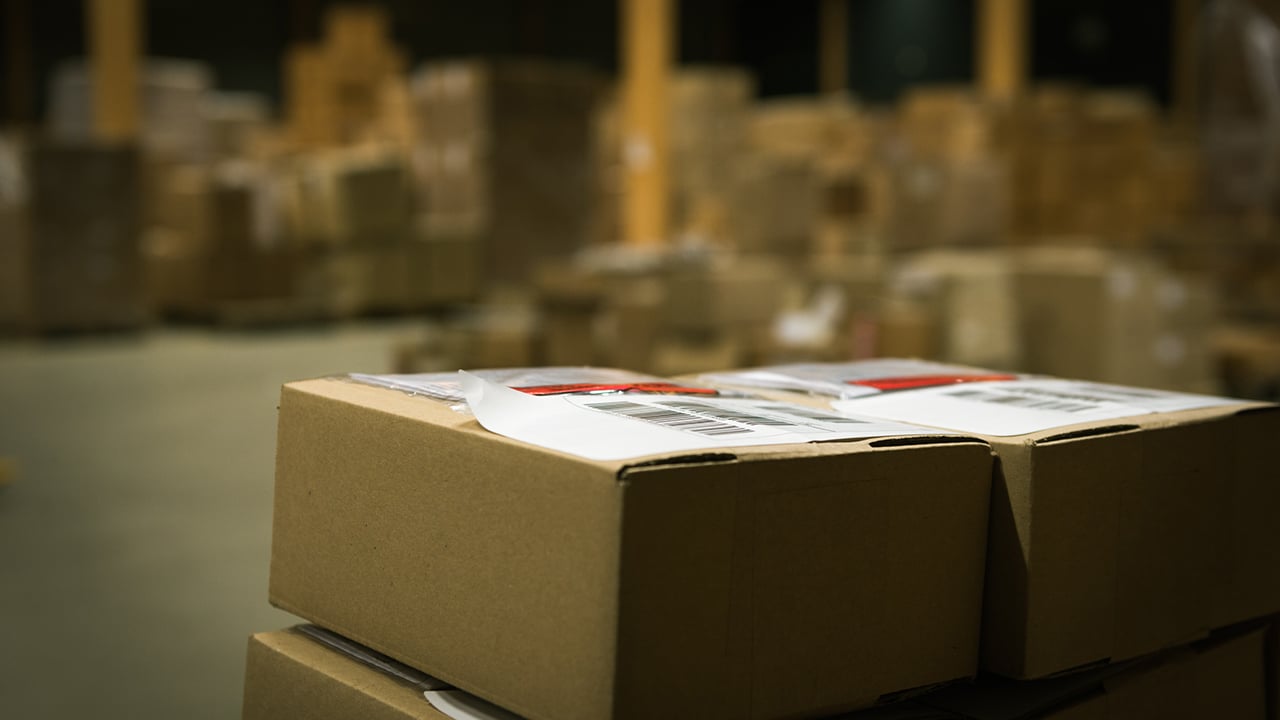 The drive to increase efficiency
The goal for package delivery companies is similar to that of related companies of all sizes: to increase efficiency. That means taking a close look at processes for unloading, sorting and reloading packages for delivery.
The large package delivery company typically relied on mobile trolleys loaded with thermal printers, PCs, monitors and keyboards to scan packages and print handling instructions onto packages. The cumbersome and error-prone process required a team of three people to unload, scan and sort the packages.
In a typical application, each employee had to be trained in complex procedures for operating and troubleshooting the equipment. And then there was the environmental impact: The thermal printers used paper labels backed with liners, and the liners were ultimately turned into garbage.
Given these inefficiencies and the related high costs, the company sought a mobile solution that would simplify the work processes from end to end while reducing costs and waste.
SP400X delivers performance, boosts efficiency
Implementing the SP400X — a lightweight mobile device small enough to fit comfortably in a worker's hand — enabled the company to streamline operations and reduce the number of employees needed to unload, scan and sort packages.
The SP400X eliminates the need for paper labels and liners, as the device prints directly onto packaging, which costs less and produces less waste than thermal label printing. In addition, the SP400X can complete more than 1,250 scans and prints per hour, scanning and printing at speeds as fast as two seconds per cycle. It operates on a lithium-ion battery capable of delivering up to 7,000 scans and prints per charge, and Wi-Fi compatibility allows the device to communicate directly with the company's back-end system in real time.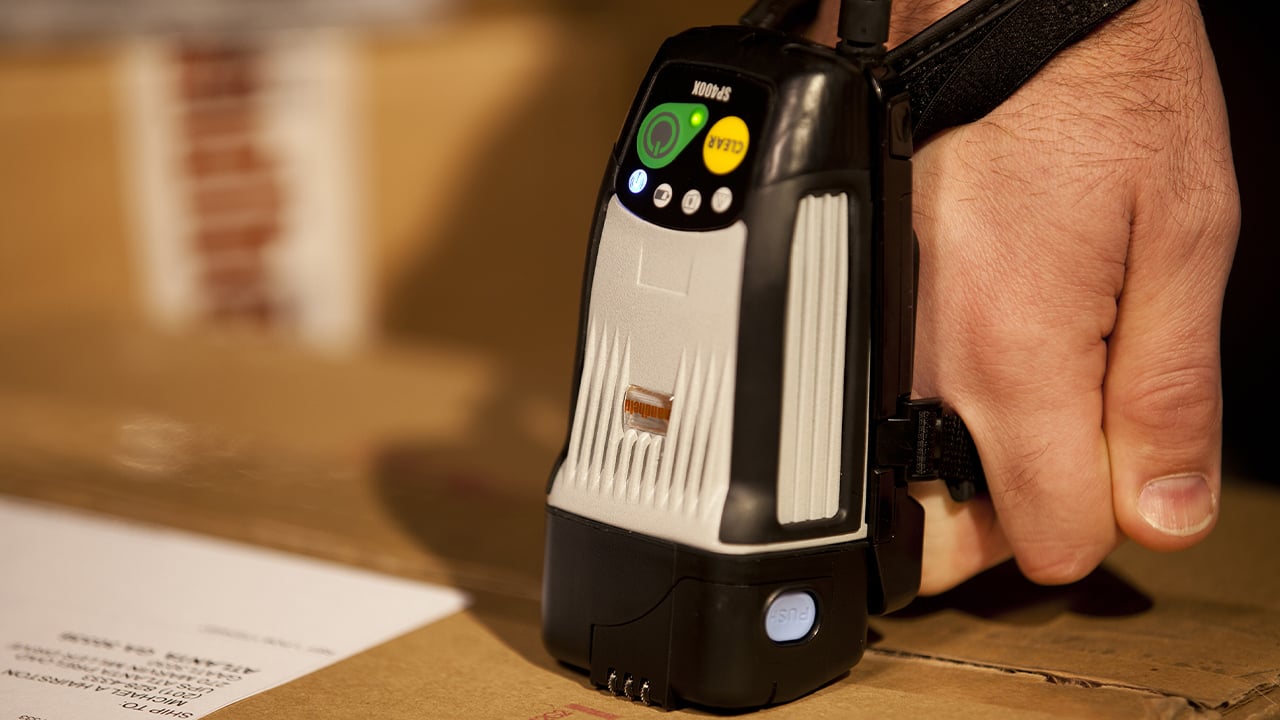 To operate the device, users simply aim the SP400X's scanner at a 1-D or 2-D barcode, postal code or OCR code to capture supply-chain management information. The SP400X's integrated Wi-Fi sends the imaging data to a warehouse-management system and receives data sent back to the device.
Once the new information is received, the user rolls the SP400X across the area to be printed, and the device applies a fast-drying, smudge-free, non-toxic image directly onto any package surface, from plain paper to polyester.
Expected operations savings of nearly $19 million
In its largest deployment at the leading package delivery company, the SP400X is used to sort an average volume of 1.5 million packages a day. Over the lifetime of the device, operating costs are expected to decrease by $18.8 million, with an additional capital cost savings of $11.8 million. On top of this, the deployment is expected to significantly improve the package sorting environmental footprint by eliminating the need for more than 1,300 tons of paper.
Similar savings in operating, capital and environmental costs are possible for other high-volume logistic operations and postal service centers. By streamlining and simplifying operations, the SP400X can make unloading, scanning and sorting packages far less expensive and time-consuming for a wide array of companies worldwide.