Snorkeling with Orcas above the Arctic Circle
Testing the Algiz RT10 rugged tablet in cold marine environments
Marine environments coupled with the Arctic winter create the most challenging environment for scientists and electronic hardware on a Norwegian expedition.
The Sea Women Expeditions team gathered data, charted maritime traffic, and even mapped the night skies using the reliable Algiz RT10 rugged tablet.
The Sea Women team took the Algiz RT10 on an Arctic diving expedition, for data collection and navigation.
When you manufacture devices designed to withstand extreme outdoor environments, one of the most fascinating parts of the job is seeing just where people will use them. Over the years, our rugged handhelds and tablets have been in truly rugged environments including the Australian Outback, Patagonia caves, ski resorts in the Alps and even Mt. Everest. Recently, we were especially excited to hear from Carol Cotton, Rugged PC Review's director of photography when she was planning a 3-week Arctic expedition that included snorkeling with orcas (also known as killer whales.) Snorkeling, with orcas in near freezing waters: extreme conditions, for sure.
Cotton was part of the Sea Women Expeditions (SWX) team on an expedition during the winter herring run in Norway's Arctic fjords, over 200 miles north of the Arctic Circle. The 34-person international team departed Tromsø, Norway, aboard the polar research vessel MV Vestland Explorer to study ocean sustainability, loss of biodiversity and climate change in the Arctic.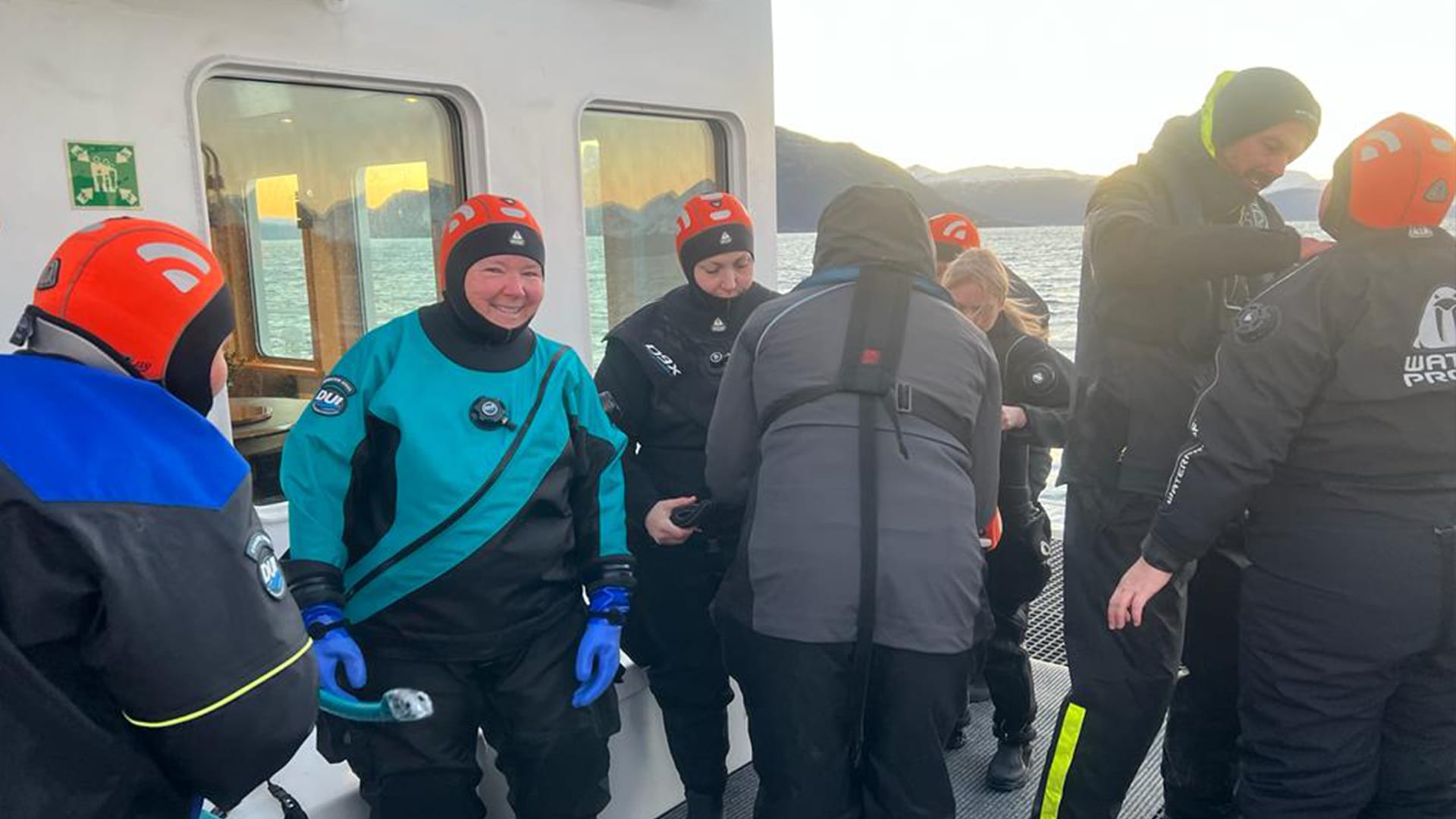 Algiz RT10 rugged tablet, a perfect fit in extreme Arctic conditions
Cotton's job was to visually record and document the expedition and she chose to bring along a tough and rugged Handheld Algiz RT10 tablet computer as part of her gear. The research team used the Algiz RT10 to collect, store, analyze data from the field. The Android tablet's ruggedness and portability allowed them to take it with them on the ship and on Zodiacs without worrying about it being damaged by the harsh conditions.
"One thing I found right away is the peace of mind that came from the Algiz RT10's ruggedness," said Cotton. "Using electronics on a boat in arctic waters is rough. It's cold, it's wet, it's slippery, and there's lots of gear and equipment you can and will bump into. It's no place for consumer laptops and tablets, but the Handheld Algiz RT10 fit right in."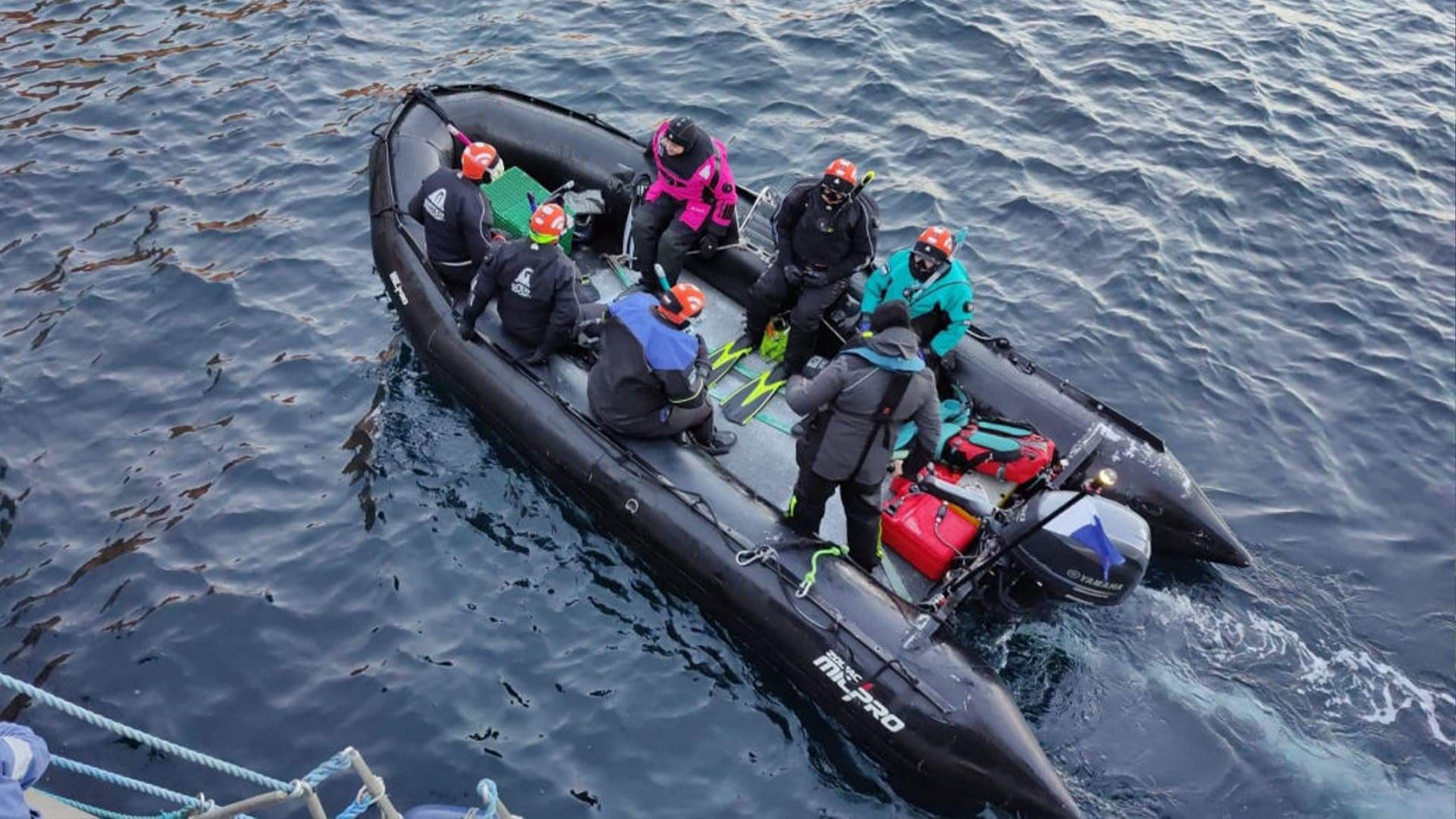 Data collection on the high seas
Each day, the research vessel was underway for five to eight hours, travelling at a speed of almost ten knots, slowing down for whale or orca sightings, and stopping at promising locations to crane-lift the two zodiacs into the water.
On these stops, the SWX team had the opportunity to snorkel with orcas, humpback whales and fin whales to collect observational behavioral data and collect critical biological and environmental data about the warming arctic environment. Getting into the near freezing waters required professional quality dry-suits with warm under layers, thick hoods, and gloves.
Computers in marine environments
Any electronic equipment used on a boat, large or small, must be waterproof, and especially so if the boat is in salt water. Anyone who has seen how quickly gear ages or gets corroded in such environments will appreciate that most such equipment is made of specially formulated stainless steel. Then there's temperature. Not all equipment works well in freezing winter climate.
Connectivity can also be an issue. Many systems today simply assume they're constantly connected, and they won't work without. On high sea or in remote fjords signals are hard to come by. That's when being able to lock on to weak or erratic WWAN and WLAN signals becomes important. Finally, batteries generally don't like the cold, and so a charge may not last nearly as long as it would in more temperate climates.
Specialized Android software apps
The team used specialized software, such as GIS and image processing applications, on the Algiz RT10 rugged tablet to process and analyze the data they collected. The Algiz RT10's performance shined brightly in the dark Arctic winter, allowing the team to work efficiently and make timely decisions in the field. Cotton also used Android apps to predict the probability level, time and intensity of aurora borealis sightings for any given point, with spectacular results.
Another application that they used was the Stellarium Mobile star map that shows exactly what you see—stars, constellations, planets—when you look up at the night sky. Up in the fjords of northern Norway you can see a lot of stars!
Perhaps the most useful application running on the Algiz RT10 rugged Android tablet was MarineTraffic, which allows tracking of any vessel in considerable detail. The value of that quickly became apparent. While on the water steaming up and down fjords, looping around islands, exploring bays and venturing out into the Norwegian Sea, it is almost impossible to track where you are, where you are going, and where you have been. The real-time maps available through MarineTraffic showed exactly where the research vessel had been, where it stopped or slowed down, where it anchored, and also what vessels (and even what types of vessels) were around it. This greatly helped the expedition to not only know where they had been and to document progress, but also match images and videos, as well as memories, to locations.
It was a successful, and exhausting, expedition, one that will give the 34-person team plenty of memories and data for the future.