Scanning timber inventory with NAUTIZ X2
Rugged pistol grip scanners perform fast stock takes at New Zealand sawmills
Keep inventory of several thousand timber products in an outdoor lumber yard.
Print timber pack barcode tickets and read them using rugged NAUTIZ X2 pistol grip scanners.
Increased productivity and accuracy with outdoor long-range scanning over 4G.
Ultra-rugged handhelds with pistol grip scanners sync inventory data from up to 15m away — with 4G cellular.
Timber merchants are using the Nautiz X2 rugged handheld with long-range pistol grip scanner to track forest inventory throughout New Zealand and Australia. Thanks to the ultra-rugged design and 4G cellular connectivity of the Nautiz X2, plus long-distance barcode reading capabilities of the pistol grip, this unique solution allows users to scan and transmit massive amounts of data in outdoor timber yards, even if no WiFi connection is available.
Max Birt Sawmills (MBS) stocks about 6,000 unique lumber products, including New Zealand's largest supply of residential fencing products. Workers perform complete stock takes every six months, and smaller spot stock takes every four to six weeks.
"In the past, timber pack tickets were handwritten with marker pen," says Shannon Birt, MBS Sales and IT Manager. "Stock takes required two staff members — one to call out the number of the pack, and the other to record it. It was a long and not very accurate process."
Now, single users can quickly scan pallets from up to 15 meters away with the rugged pistol grip barcode scanners. MBS worked with Saito Labels Limited (Saito), a Handheld reseller specializing in operational productivity, to develop a complete solution that includes Nautiz X2 scanning units and the equipment to print timber pack tags with unique barcodes and QR codes.
"This solution reduces the time and resources spent to undertake a stock take tremendously, plus it improves our accuracy," Birt says.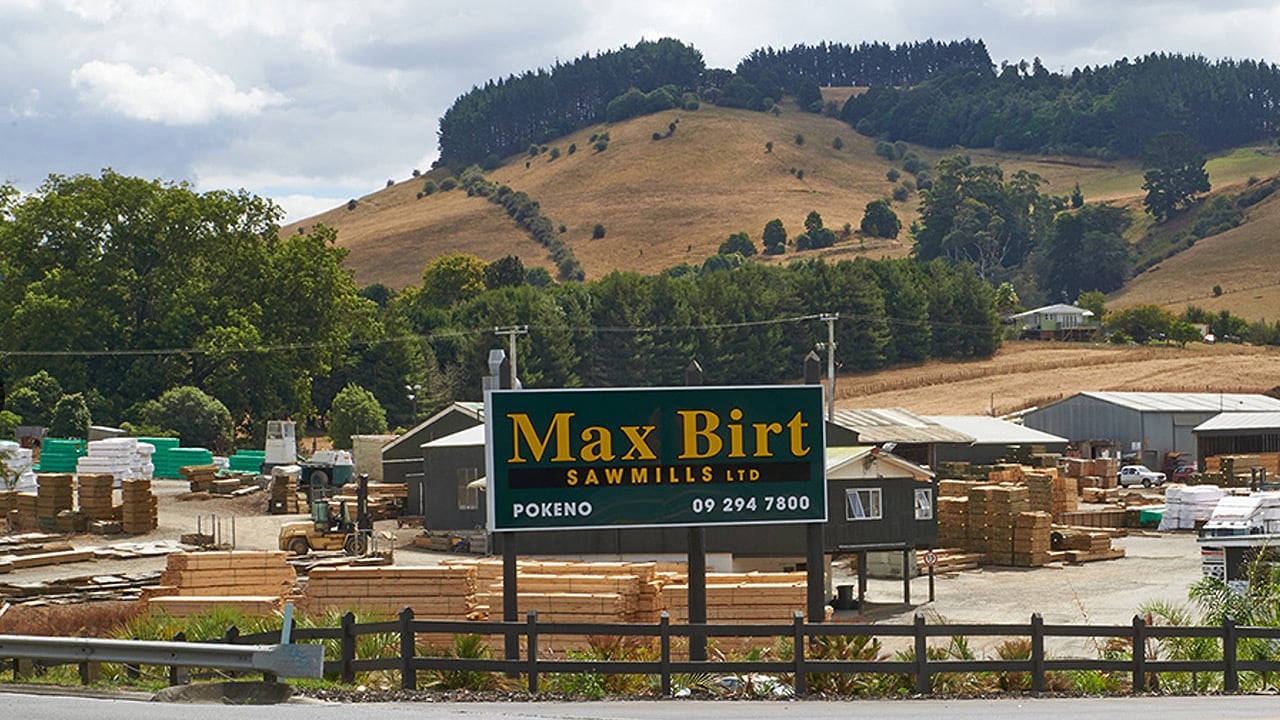 Reliable scanning hardware for outdoor yards
For most companies, moving to a high-tech solution provides distinct advantages over pen-and-paper data collection — such as saved time and resources, or better protection of precious data. MBS's own list of advantages is made possible by a specific combination of features found only in Handheld's Nautiz X2: an ultra-rugged handheld with a built-in imager, held by an ergonomic pistol grip accessory that makes scanning fast, easy and comfortable.
The Nautiz X2 features an integrated Honeywell imager with autofocus, allowing MBS timber field workers to scan timber pack barcodes in fast succession within a 15 centimeter to 15 meter range. That data syncs quickly and reliably even outdoors and away from WiFi, thanks to multiple communications capabilities including 4G/LTE cellular.
The lack of a reliable network connection is one major hurdle outdoor field workers encounter; but many other obstacles are due to the work environment itself. As timber processing is a year-round industry, it requires computers that can handle work outdoors in any environmental condition.
"In the lumber yard, it ranges from cold and wet in the winter to dry and hot in the summer. And it's always very dusty," Birt says.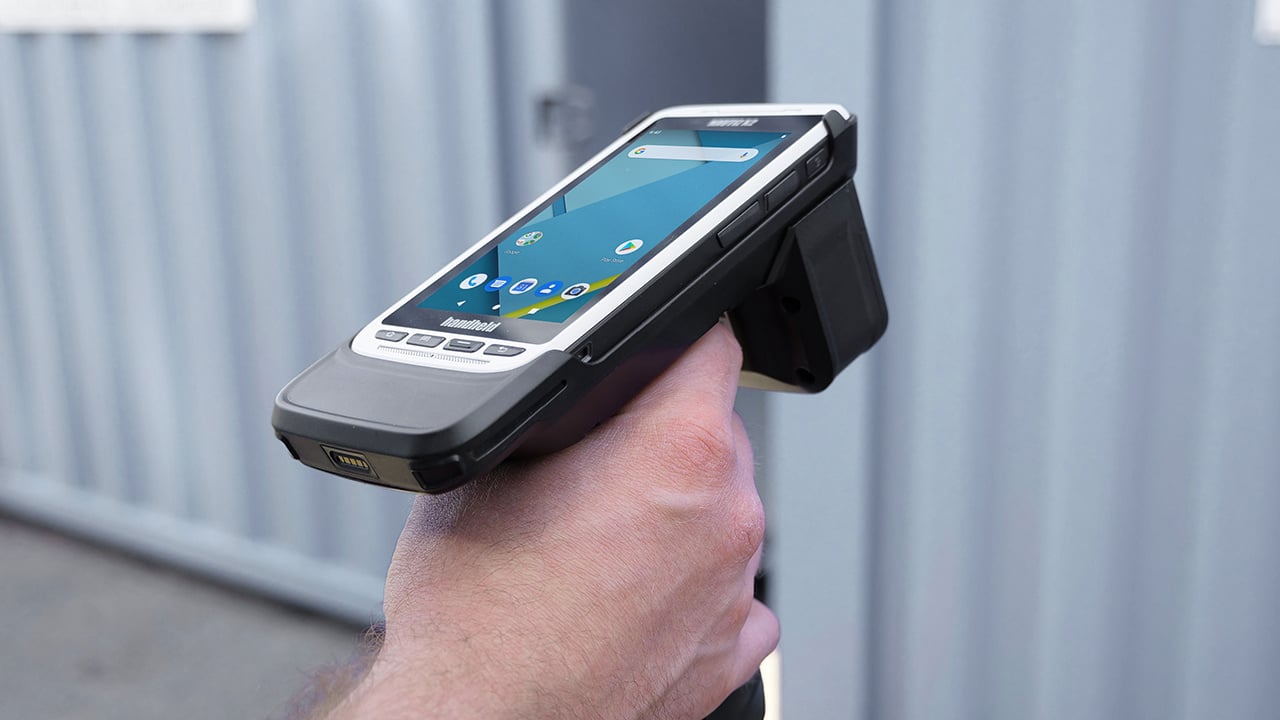 The Nautiz X2 looks and feels like an Android smartphone, but it's also purpose-built for use in the world's toughest environments. It's sealed against dust, water, and humidity, it stands up to repeated drops and continuous vibrations, and its performance is unhindered by extreme temperatures and altitudes.
That means timber stockers can scan tickets, then sync and view data on the Nautiz X2's 4.7-inch capacitive multi-touch screen regardless of the conditions — whether in bright and hot sunlight, pouring rain or heavy dust.
Efficient timber and forestry stock management
Within the handheld's streamlined Android ecosystem, Birt runs eTIMBER: a custom timber software program he created to handle most of MBS's business-related activities, including quoting, ordering, dispatching and invoicing. For inventory management, eTIMBER allows users to transmit data directly from their handhelds into a stock database.
"We sync a packet list of our stock to the Nautiz X2," Birt explains. "As we scan timber packets in the yard, the barcode scanner pulls the information up from its local database and displays details such as description and piece count. Then, we sync all scanned results back to the database."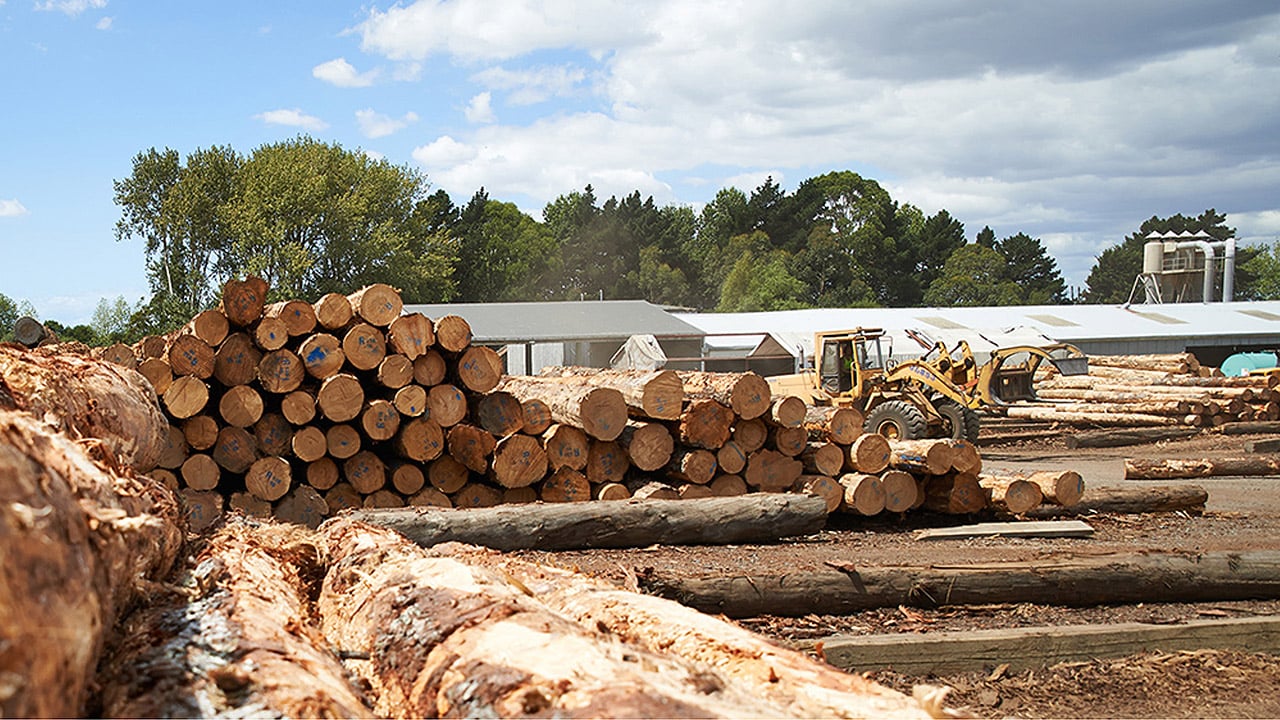 Lost information hasn't been an issue since quitting manual data entry methods. "As the software updates our database, it verifies the packets are stored and will not clear the scanned information on the scanning device until it gets a successful confirmation," Birt says.
The Nautiz X2 scanning solution has been so successful at MBS that the team plans to develop similar web-based software for timber grading at its wood-drying kilns, as well as a specific application for carrying out dispatch tasks.
"Work is easier and faster with the Nautiz X2, and we love that it runs Android OS instead of Windows Mobile," Birt says. "This device is powerful, fresh and modern."