Rugged tablets optimize maintenance
Rugged tablets optimize railway maintenance operations
Increase safety and minimize downtime for railway maintenance staff.
Manage rail closures using the Algiz 7 with integrated RFID technology and Siemens software.
Crews perform necessary maintenance with decreased downtime and improved worker safety.
Rugged tablet computers are improving both safety and efficiency for a large rail operator in Denmark. Its maintenance crews use Handheld Group's rugged Algiz 7 tablet PC with RFID technology and Siemens software to minimize unnecessary downtime, keep workers safe and maintain open lines of communication with railway operators.
When maintenance workers arrive at a repair site, they use the Algiz 7's built-in RFID reader to scan tags mounted on markers along the track. The Algiz 7 rugged tablet then transmits the scanned data over 3G to the railway's main server, and if the tag data matches the location of the scheduled railway possession, railway operators confirm closure. After completing a job, crews follow the same RFID-scanning procedure to confirm track reopening.
Rail locks can only be activated when crewmembers are on site, and can only be released when they have left the restricted area safely. This process enables operators to carry out corridor closures knowing the crews are in a safe position, and reduces downtime when work is delayed.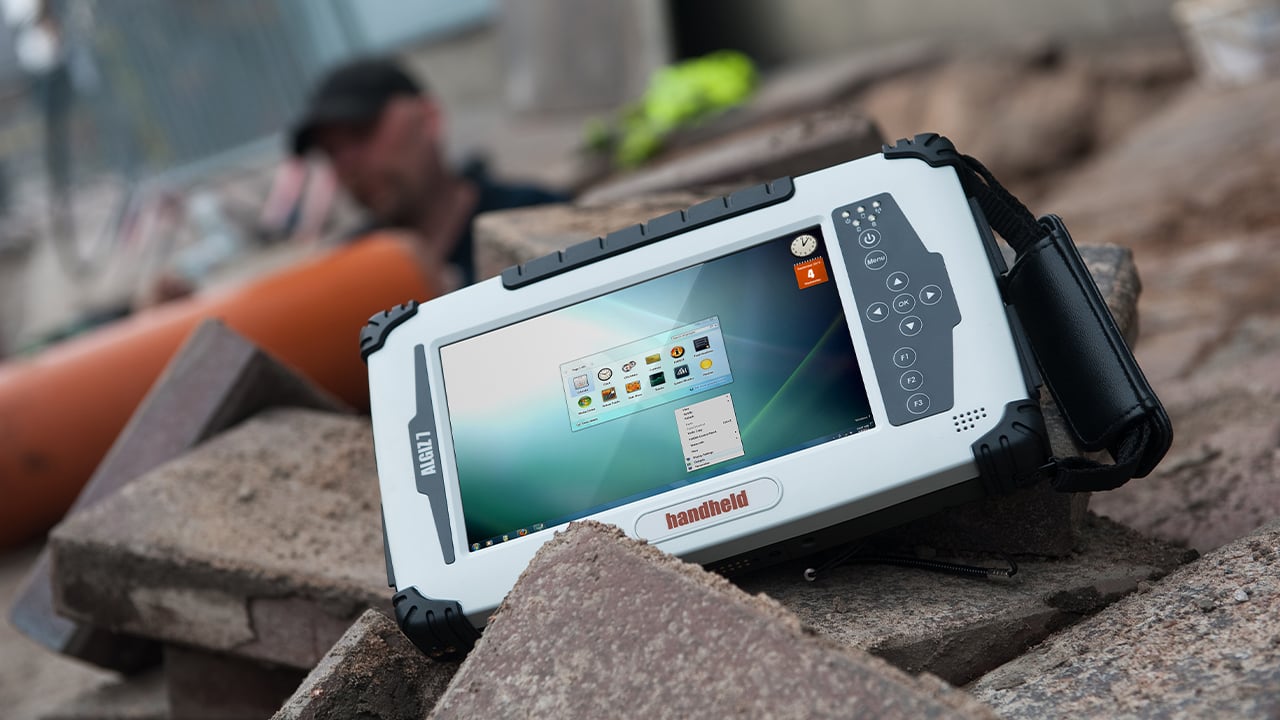 If a repair takes less time than expected, crews use the Algiz 7 to communicate this information immediately upon job completion, which means operators can reopen tracks faster. In the same way, if a job takes longer than anticipated, staff can submit notes directly from the tablet to request provisions such as extended possession or speed limit restriction.
This smart mobile solution can also be applied to unplanned maintenance: If crews discover a repair that needs to be made immediately, they can use the Algiz 7 to request short-term possessions and receive approval in real time.
Robust hardware for daily use
Working in variable outdoor conditions along a railway corridor requires hardware that's specifically designed for outdoor use. The Algiz 7 rugged tablet meets IP65 and MIL-STD-810G military standards for withstanding drops, vibrations and exposure to dust and water, and it can operate in temperatures ranging from minus 33 degrees Celsius (minus 27.4 degrees Fahrenheit) to 63 degrees Celsius (145 degrees Fahrenheit).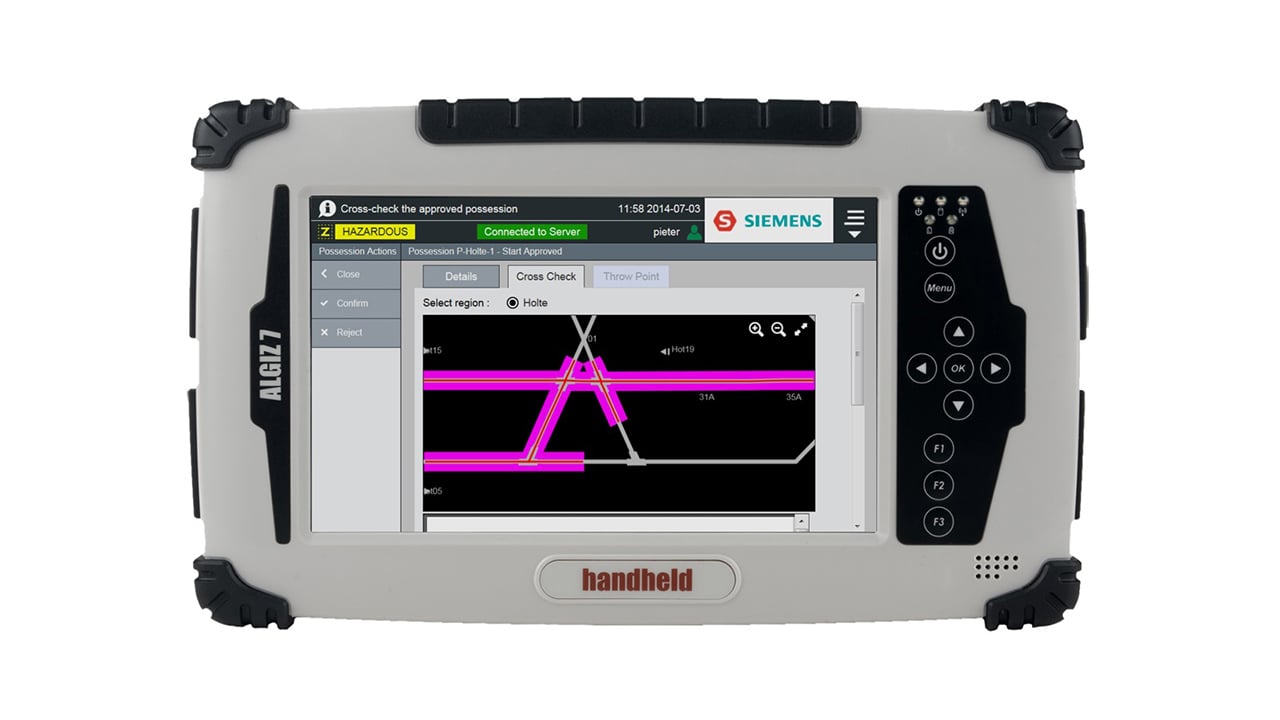 Powerful hot-swappable batteries allow the rugged tablet to operate for a full 6 to 8 hours on a single charge. And since extra batteries can be charged using convenient stationary or vehicle chargers, then changed during operation, long workdays present no problem for the Algiz 7. Maintenance personnel also use vehicle mounts to install the tablets in emergency vehicles quickly and conveniently.
Intuitive touchscreen control
Workers operate Siemens railway software via the Algiz 7's state-of-the-art resistive touch, sunlight-readable touchscreen. The Algiz 7's user interface was designed specifically for efficient and intuitive touch operation, and an attached stylus makes precise control easy, even for workers wearing gloves.
Erring on the side of safety is always a good idea — unless, of course, you can find a way to avoid erring at all. The Algiz 7 adds reliability, convenience, speed and improved communication to railway operations, so workers don't have to sacrifice safety or efficiency on the job.