Pork producers use NAUTIZ rugged PDAs
NAUTIZ rugged PDAs keep the pork industry moving forward
Collect and access data quickly, accurately and efficiently while working in livestock barns.
Enter data directly into Nautiz X3 and Nautiz X4 units in the barn, and easily retrieve information to facilitate quick management decisions.
Significantly improved data accuracy and efficiency for herd managers, increasing productivity, profits and industry progress.
Pork producers use Nautiz rugged PDAs for record keeping, improving data accuracy and productivity.
Students at Iowa Lakes Community College's Swine Training Center as well as professionals at Newton Pork in Iowa, USA, are using ultra-rugged Nautiz PDA units from Handheld Group with PigCHAMP swine-management software to save time and improve productivity. And with the help of these rugged data collectors, they're helping Iowa's pork industry stay innovative and competitive.
Newton Pork is a 600-sow breed-to-wean farm that produces early-wean pigs, which it sells to a local finishing barn. Owner and manager Sean Dolan began using PigCHAMP's swine-management software in 1997.
"We wrote data down on diary cards and entered it into PigCHAMP when time allowed," Dolan says. "In 2007, we switched from individual sow housing to large group housing, and realized we needed to have real-time records at our fingertips."
At that time, Dolan invested in the PigCHAMP Mobile solution with a handheld data collector, which allows users to record electronic data pertaining to animal movements, mating, farrowing, health treatments and batch arrivals, directly on a rugged handheld in the barn.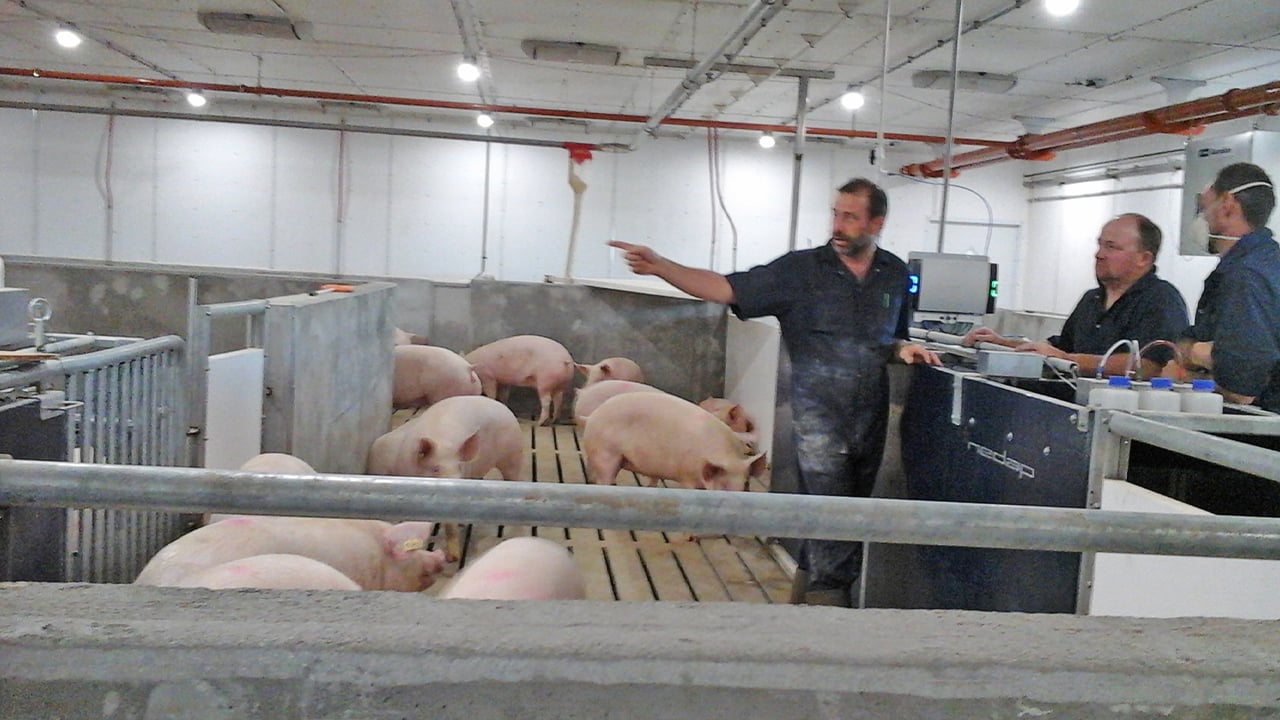 The next big change came in 2011, when Dolan upgraded the farm's hardware to the ultra-rugged Nautiz X3 PDA. Handheld's Nautiz devices — a line of powerful, compact PDAs and smartphones — are IP65-rated and meet stringent MIL-STD-810G U.S. military testing standards for durability. They can handle repeated drops and are sealed against dust and water sprays, giving farmers an extra measure of reliability and data protection.
"These are hog barns, so there is feed dust and skin dander floating around," Dolan says. "The conditions can sometimes be humid and unpleasant — and we've dropped our computers in fecal material more than once. The rugged handheld gives me the durability I need."
While Dolan raises his hogs, just 200 miles west students operate the very same swine-management technology in a state-of-the-art farming education program at Iowa Lakes Community College. ILCC's Swine Training Center was established in 2013 and consists of a 7,500-square-foot facility with space to accommodate up to 12 sows every five weeks, plus up to 120 grower pigs — a small-scale model of what students might encounter at a typical farm. As many as 25 students per semester are learning how to use PigCHAMP Mobile along with Nautiz data collectors for real-time record keeping and herd management.
"I felt that it was important for the students to be familiar with PigCHAMP and to learn the value of keeping accurate records," says Kelly Dodge, Agriculture Technology instructor at ILCC.
Before switching to PigCHAMP Mobile, Dodge's students hand-recorded data onto paper. Now the college uses the Nautiz X4 — another of Handheld Group's powerful, ultra-rugged PDAs.
"We're working with livestock, so the handheld may get hit or be dropped. The Nautiz X4 lets me keep working and teaching without interruption," Dodge notes.
New tools for an age-old industry
Technology has improved exponentially in the last few decades, introducing tools such as real-time ultrasound and artificial insemination that have become common for modern pork farms. Mobile record keeping complements these technologies by protecting, organizing and analyzing herd data so it can be used in meaningful ways.
Dolan says he uses his Nautiz X3 with PigCHAMP "all day, every day of the year," recording life events for each sow directly into the device. Before entering event details, he identifies a sow using an RFID wand reader that scans a chip inside the sow's ear tag. This data is submitted instantly to his Nautiz PDA via BT.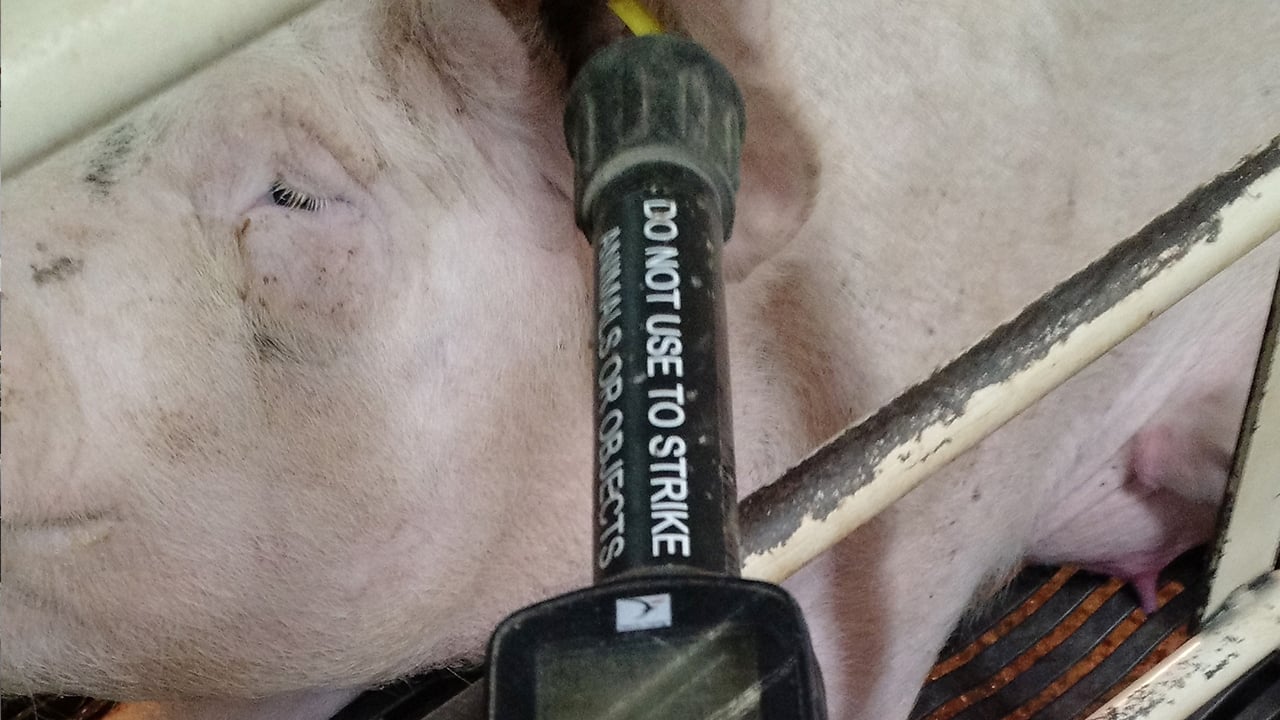 PigCHAMP swine-management software automatically validates data during the entry process, allowing users to edit discrepancies as they happen and avoiding costly and time-consuming errors. And this feature doesn't just create neat and clean records — it also facilitates timely, data-driven strategy.
For example, if a sow shows signs of being in heat, workers can easily pull up her history on the spot to determine whether she should be culled or re-inseminated. They can also see how many days she is into a gestation or lactation phase.
And when data entry is complete, the software churns out valuable production reports. At Newton Pork, that means Dolan can make sure his weekly mating and weaning targets are being met. And for Dodge, these reports become a valuable teaching tool.
"The Nautiz X4 rugged handheld downloads data over BT directly to my PC. I can analyze the information and print out reports that I use for review and instruction in the classroom setting," she says.
The future of pork production
Using Nautiz rugged handhelds with the PigCHAMP Mobile solution, pork farmers are pushing their industry toward greater innovation and increased success. Dolan says he's working with his genetic supplier to add barcodes to semen dose labels used for insemination, so he can start using the Nautiz X3's built-in barcode scanner to track individual boars used.
"That way, if we come upon a genetic defect, we can alert the supplier and they can remove that boar from their herd," he says.
The handheld data collectors have also served as valuable training tools at a time when the need for highly qualified pork-production workers keeps increasing.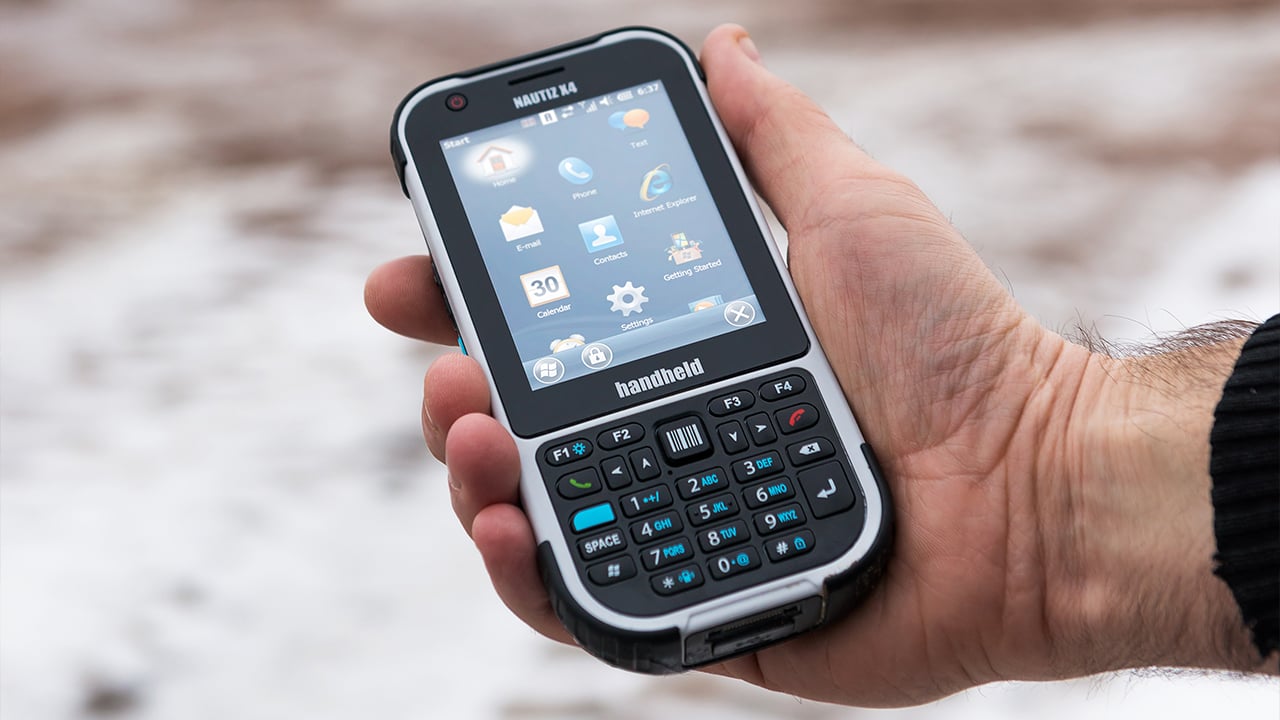 "The PigCHAMP swine-management software provides ILCC students the opportunity to use industry-leading record-keeping systems they'll see when they join the workforce," Dodge says.
Dolan adds, "Training young workers on the Nautiz rugged handheld is fast and intuitive."
Together, PigCHAMP and Handheld are providing unprecedented access to a wide range of data-management tools that support farmers as they produce higher-quality products while dramatically minimizing unprofitable downtime.