NAUTIZ X8 gas cylinder logistics
Transport and inventory up to 1.2 million gas cylinders while increasing speed and safety.
Design and deploy an autonomous fixed RFID reader with NAUTIZ X8 as field controller.
Significant time savings, improved safety and accurate, robust documentation.
NAUTIZ X8 and a custom fixed RFID reader provide safe, fast scanning of gas cylinder trucks
A custom RFID scanning solution using the Nautiz X8 rugged PDA is enabling safer and more efficient propane cylinder loading and transportation in Havana, Cuba. Developed by Handheld partner AGILLOX, a Germany-based RFID technology specialist, the AGX-AMGBS100 autonomous fixed RFID reader is being deployed at up to 120 gas distribution centers across Havana and surrounding areas.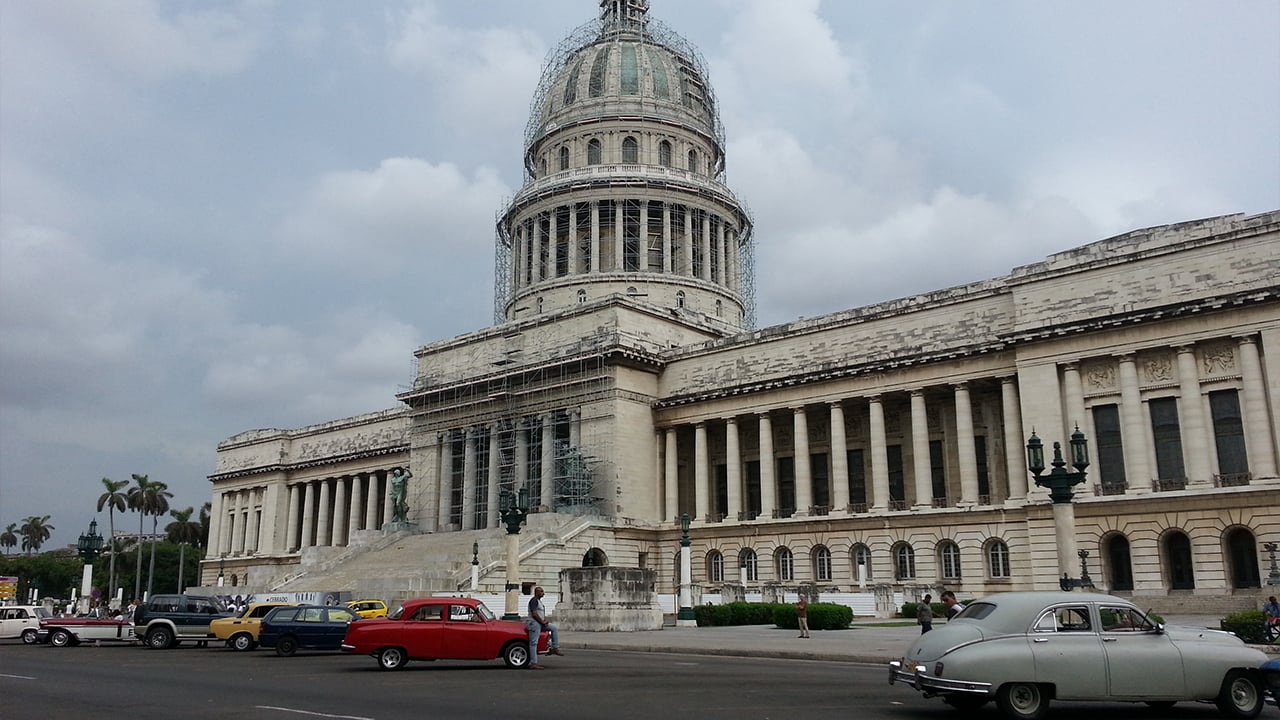 Challenges of safe handling
Propane gas is stored and transported in liquid form in special pressurized tanks. These compressed gas cylinders, primarily used for cooking in homes, must be filled, transported and distributed with special consideration for the volatility of their contents. Part of safely distributing these bottles includes monitoring their life cycles; cylinders that have reached their expiry dates must be re-evaluated for leaks that could cause explosion.
Workers at filling stations monitor cylinder maintenance and filling cycles, separating out the bottles that have reached their end of life. Safe cylinders are then refilled, loaded onto trucks and transported to a distribution station, where customers turn in their empty tanks and pick up full ones. Empties are loaded onto trucks to be examined and filled again.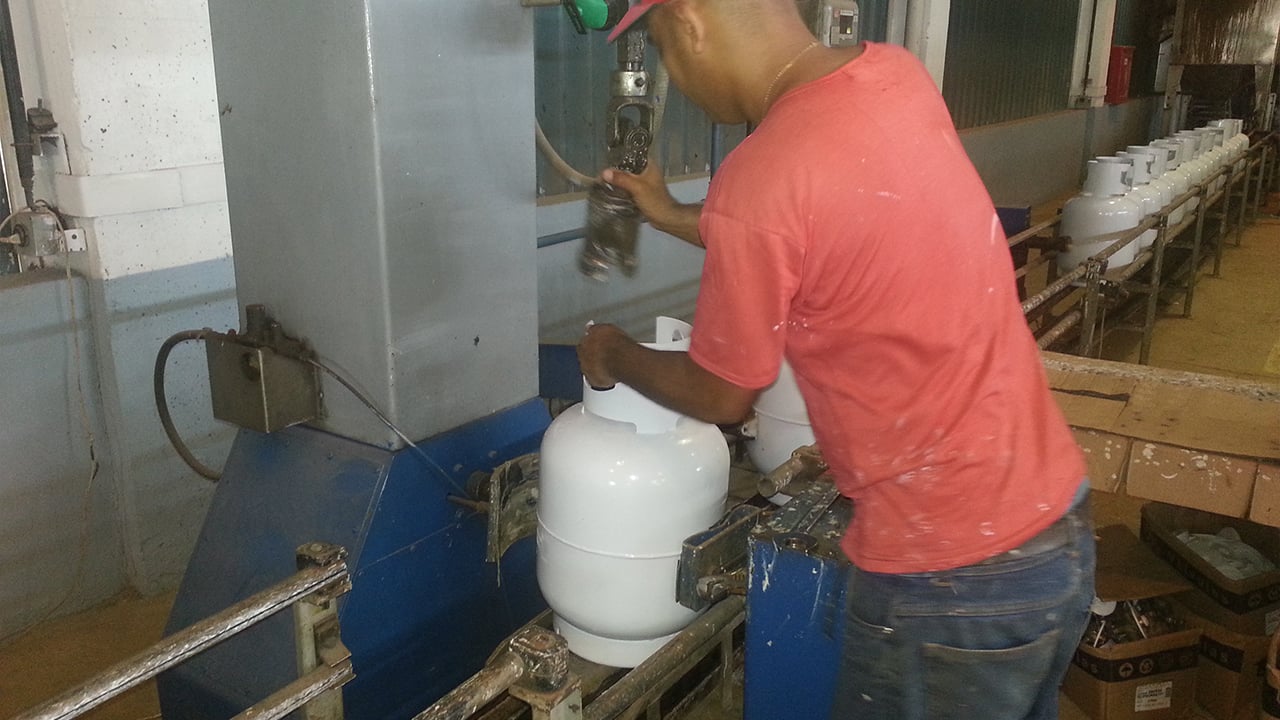 Propane tanks are too heavy to lift manually while also holding a scanner. Scanning each one by hand as it is unloaded, as station workers did prior to AGILLOX's solution, adds significant worker time as well as increased wear and tear on bottles.
To maximize both safety and speed, AGILLOX decided to build a fixed RFID reader in order to scan batches of cylinders still on the truck. The reader would connect wirelessly with a handheld PDA controller via BT, and the PDA could also be used for individual scanning when appropriate — such as when distributing single bottles to customers.
In creating this solution, AGILLOX had to consider the logistics of handling heavy and potentially hazardous materials in multiple locations — filling and distribution stations, with different tasks happening at each — as well as choosing equipment that met government-regulated technical specifications.
Data communication with rugged PDAs
AGILLOX needed a reliable handheld PDA that could function as both a field controller and a standalone RFID scanner. They had a long list of requirements: The PDA must be designed for daily use in harsh environments, operable with one hand and easy to read in direct sunlight. It should have communication capabilities including WWAN, WLAN and Bluetooth in order to perform seamlessly in different locations with variable connectivity. It must run Android or Windows Mobile. And it had to be easy to fix if something went wrong, including available spare parts and technical support to ensure a long life.
Handheld's Nautiz X8 was an ideal complement to AGILLOX's RFID solution. The Nautiz X8 meets U.S. military standards for ruggedness, including the ability to survive repeated drops and dust and water exposure. Its large, 4.7-inch touchscreen is sunlight readable and operable with simple taps and gestures. It has all the connectivity and communication options AGILLOX required, as well as strong support and serviceability through Handheld. It also features a customizable expansion cap that allowed AGILLOX to integrate RFID scanning capabilities.
Choosing RFID transponder tags
AGILLOX considered several factors in selecting RFID transponder tags for use on the cylinder trucks. The tags would need to allow selective reading of cylinders from a distance of at least 30 centimeters. They would also need to be securely affixed to individual bottles, and to all transport trucks in steel housing that could be welded to the lower edge of the loading area. AGILLOX chose the LF EM4200 glass transponder, a tag that fulfilled both its technical and commercial criteria.
Designing a mobile fixed reader
With RFID tags and the Nautiz X8 ultra-rugged PDA selected, AGILLOX began developing its reader. The result was the AGX-AMGBS100, an autonomous fixed RFID reader that features a sensor to ensure bottle presence, plus BT functionality for data transmission to the Nautiz X8. It gives a visual and audible signal to workers at readings to confirm safe registration of each bottle. It has an attached dock for the Nautiz X8, along with connectivity ports. This unique reader is also lightweight, rugged and portable: It can be rolled from place to place, has foldable antennae and runs for 8 hours without an external power supply.
Fast, safe, flexible scanning
This Nautiz X8 and AGX-AMGBS100 pairing has resulted in both decreased truck loading and unloading times and safer, more efficient cylinder handling. Not only can trucks be unloaded in less than one minute thanks to accurate, automatic data collection — but because of the increase in speed, fewer trucks are needed to fulfill daily distribution requirements.
Nearly 500,000 cylinders have been tagged with RFID transponders so far. Within the next two to three years, the AGILLOX solution with 300 Nautiz X8 PDAs will be used to handle 1.2 million bottles at up to 120 distribution centers.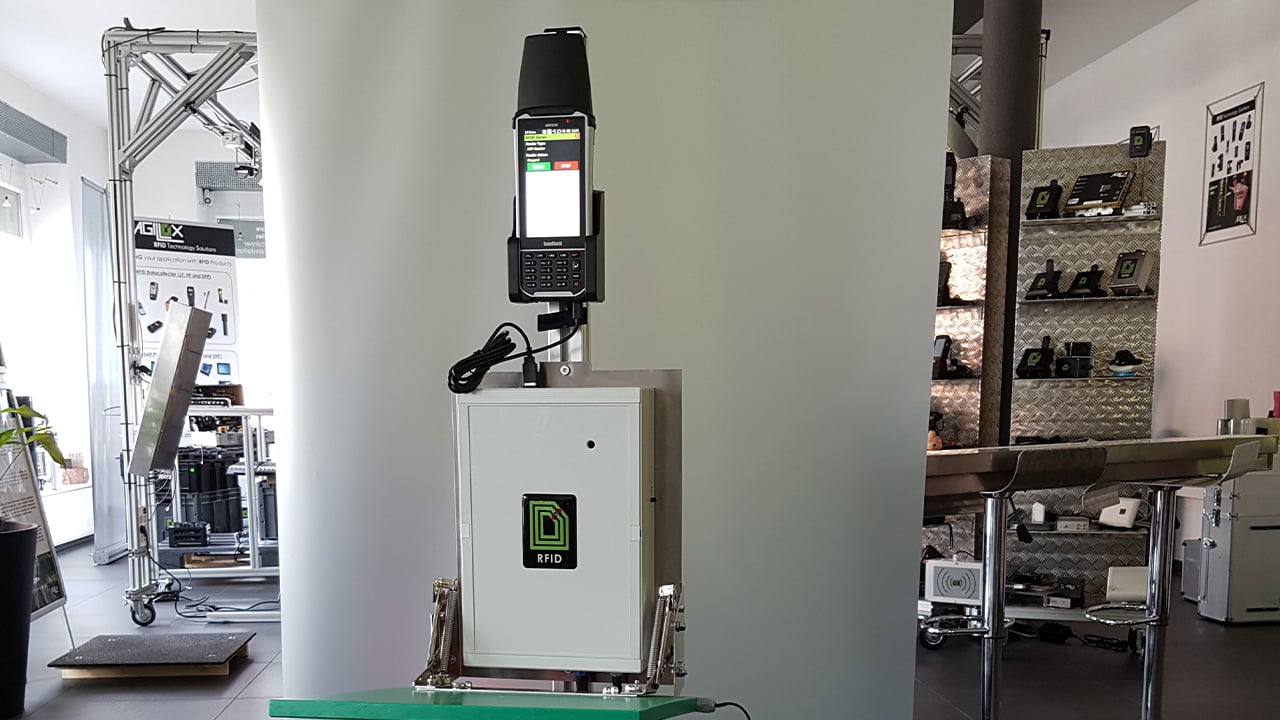 The system can be combined with any software product, allowing complete flexibility even for existing solutions, and the PDA's communication capabilities allow location-independent functionality and thus a unique M2M solution. And the same wireless transmission that allows direct communication with the PDA also allows online data to be stored in the cloud for further analysis and reporting.
Two nearby regions in Cuba have already expressed interest in implementing the scanner. In the future, AGILLOX hopes to distribute its solution for use with other gas-containing cylinders, beverage containers, beer kegs, wine barrels and other goods, as well as to additional industries, such as production, laboratories and healthcare.
Harsh environments, specific customer requirements and government regulations can present unique challenges to technology providers — but powerful rugged equipment opens doors for innovative and effective solutions.