NAUTIZ X4 STREAMLINES ACCESS CONTROL
NAUTIZ X4 barcode scanner streamlines access control for ticketed events.
Streamline access control at large concert venues while maintaining accuracy.
Employ the Nautiz X4 rugged handheld and barcode scanner to read ticket data quickly and reliably in any environment.
Improved service and customer experience with a reliable, efficient ticket inspection and customer registration process.
Finland's largest domestic ticket retailer, Tiketti, is improving access control with the Nautiz X4 rugged handheld and barcode scanner.
When crowds gather to watch their favorite musicians perform, the excitement is palpable — but nothing stifles the mood faster than long wait times and inefficient, error-riddled access systems. Finland's largest ticket retailer, Tiketti, is improving access control with the Nautiz X4 rugged handheld and barcode scanner. Inspectors use the ticket scanner in a range of venues, from dark nightclubs to outdoor music festivals, providing smoother ticket inspection and faster event access for customers.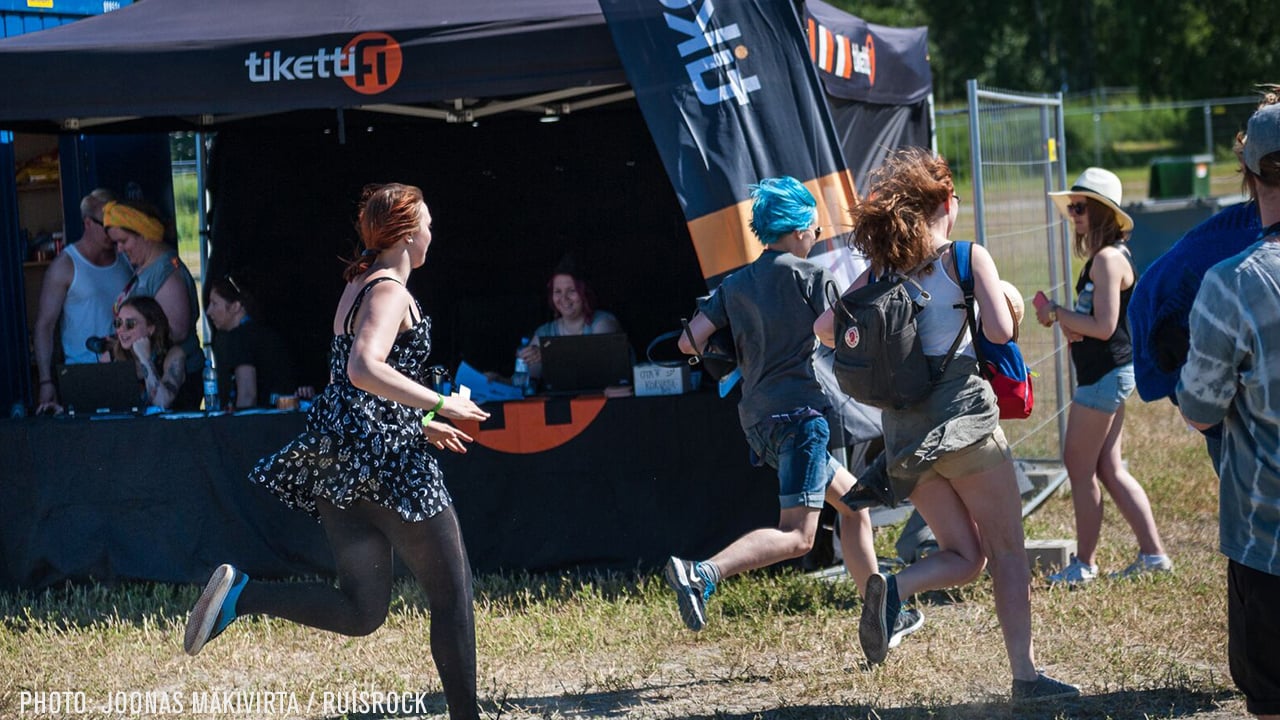 Tiketti, Service Provider of the Year winner at Finland's Music & Media industry awards for three consecutive years, provides event organization services including ticket sales, marketing, access control and accreditation. Tiketti's ProTiketti mobile access control system facilitates efficient ticket inspection and customer registration processes for Finland's largest concert venues, including Ruisrock Festival, a weekend-long event that requires 100,000 tickets to be scanned.
Reading tickets in any environment
ProTiketti runs on the Nautiz X4 from Handheld Group. Finnish IT solutions supplier Elkome Systems Oy chose this small, fully rugged handheld computer for its reliability in tough outdoor and industrial environments. The Nautiz X4 is waterproof and sealed against sand and dust. It features a long-life battery that can be changed out without powering down the unit. And the Nautiz X4's built-in barcode scanner is sturdy and reliable, allowing tickets to be read in any environment.
"The ticket scanner reads tickets in the dim conditions of restaurant entrances as well as in the bright sunshine at festivals, and inspection of electronic tickets on smartphone screens has been problem-free," says Olli Kataikko, Tiketti's IT coordinator.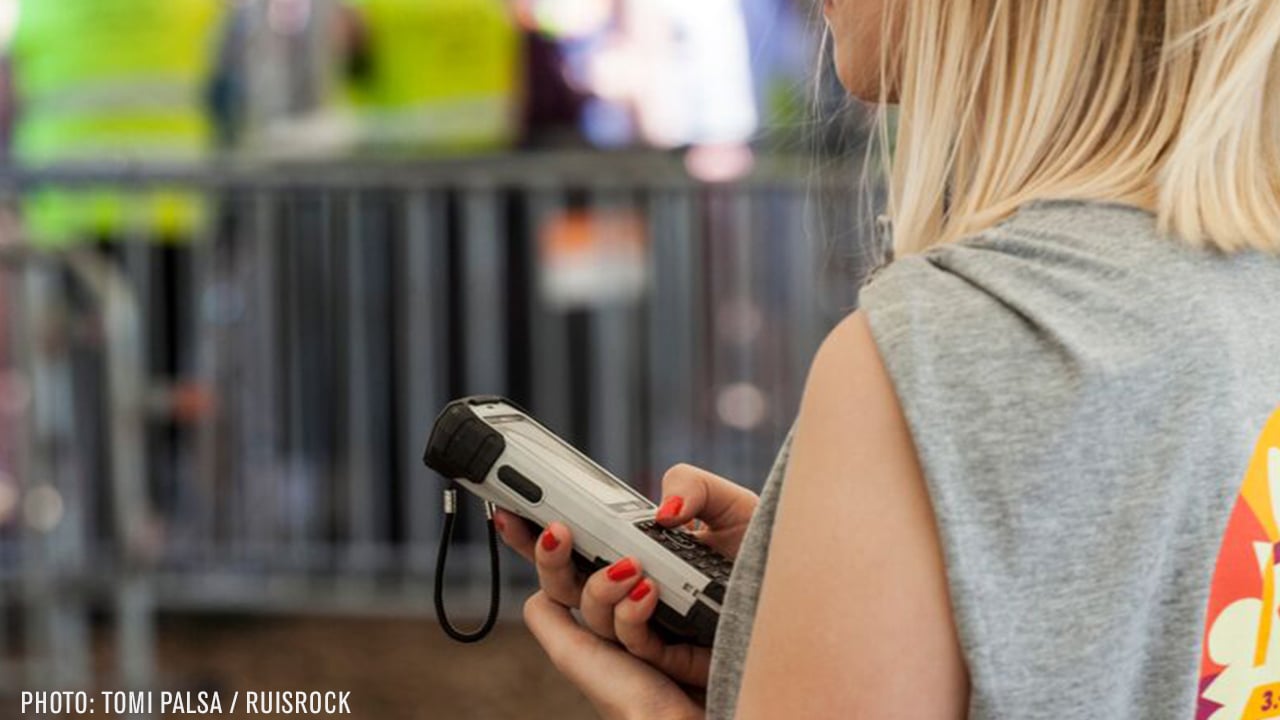 In addition to ticket inspection, the rugged handheld's fast processor powers real-time attendance tracking and robust post-event reporting through ProTiketti. Internet connection is never an issue, thanks to a SIM card slot and integrated mobile network connectivity.
"Tiketti has many years of experience with event access control, and we have tested handheld devices from many manufacturers. They may offer similar features, but the Nautiz X4 ticket scanner has convinced us with its reliability," Kataikko says.