NAUTIZ X1 navigate Swiss Alps
Motorcyclists navigate the Swiss Alps with the NAUTIZ X1
Implement a mobile navigation system onto a motorcycle to navigate accurately in any weather conditions.
Attaching the Nautiz X1 vehicle cradle accessory to the motorcycle, and using the rugged mobile device with its advanced navigation options.
An ultra-mobile GPS solution that fits in the pocket as well as on the motorcycle, instead of having to buy complete navigation kits.
"We used a Nautiz X1 rugged handheld as a navigator, a phone and a camera – and the display was perfectly readable in direct sunlight."
To a motorcyclist, it may seem that whoever created our planet designed Switzerland with motorcycle tours in mind. Every street, every pass, every turn and every lake is the stuff of bikers' dreams.
A few days off and favorable weather are excellent excuses to take an impromptu motorcycle tour through the Swiss Alps. Late last June, several Handheld employees found themselves faced with these conditions, and decided there was no more perfect time to get away.
Helmut Feurhuber, manager of Handheld Germany, and Bernhard Kriechhammer, a sales representative, steered their motorcycles toward Switzerland to meet Andreas Hitz, manager of Handheld Switzerland, and their friend Rino Piccoli, for a drive together through the mountains. Accompanying the four adventurers was a Nautiz X1 rugged smartphone.
An ultra-mobile navigation solution
"It's easy to plan a tour using Google maps, but actually making the right turns when you're on the road can be a problem because there's no internal navigation system," says Hitz. "To navigate accurately, we could buy and install navigation kits for our motorcycles – or, we could just use the Nautiz X1 we had with us."
Using a vehicle cradle accessory, the device functions perfectly as a navigator for motorcyclists. It features advanced navigation options including built-in u-blox GPS, a G-sensor and an E-compass.
The Nautiz X1 is IP67-rated, which means it's completely protected from road dust and sand. It also meets MIL-STD-810G military standards for holding up to humidity, vibrations, drops and extreme temperatures. Its brilliant and beautiful screen is damage-resistant, and fully viewable even when the sun is shining brightly over the mountains.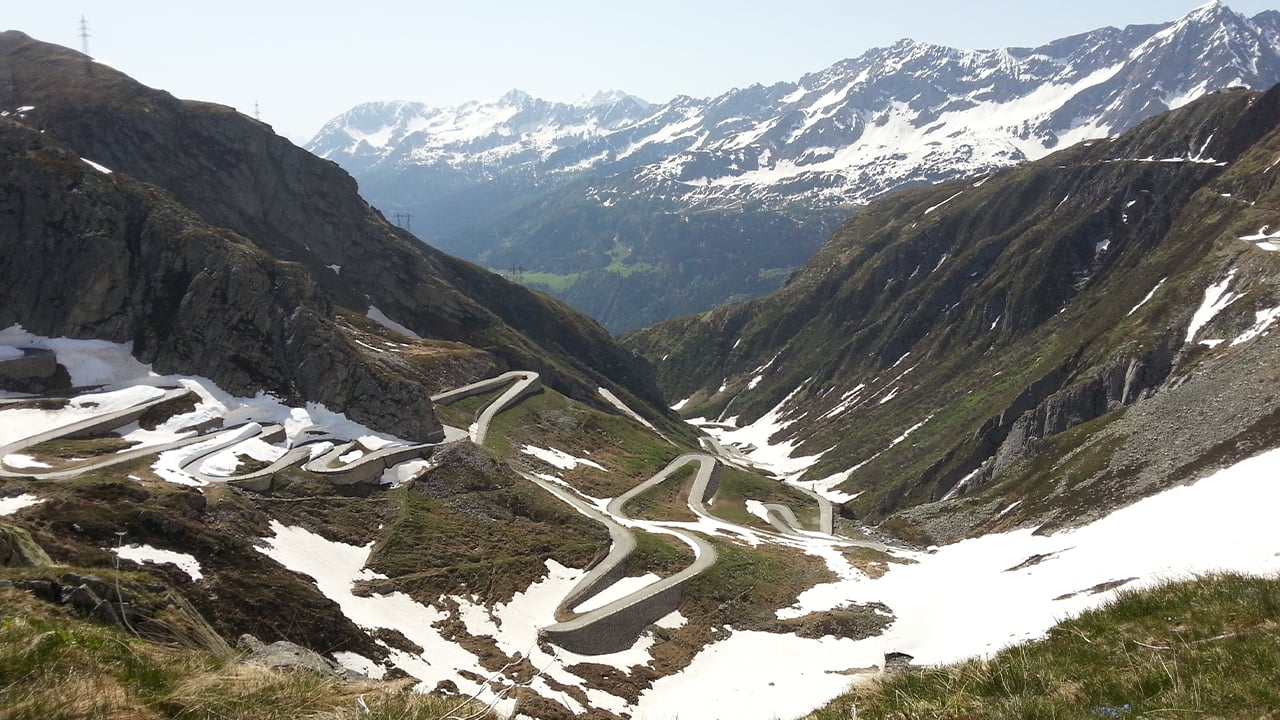 It can also connect via BT to a helmet headset in order to make phone calls while driving, and its 5-megapixel camera is perfect for taking high-resolution photos of amazing Alpine views.
On this trip, the Nautiz X1 had to withstand high and low temperatures, rain and dust, and plenty of shocks and vibrations – but our motorcyclists experienced no technology problems in this tough environment.
"The Nautiz X1 is a real all-in-one device," Feurhuber says. "We used a single unit as a navigator, a phone and a camera – and the display was perfectly readable in direct sunlight."
The Handheld team is already planning their next motorcycle tour through the mountains of Italy. And of course, they'll bring the Nautiz X1 with them to guide the way – because in an environment so beautiful that every route is the "scenic route," there's no reason to stray off course.