Mapping remote regions in central Australia
Surveyors in the Australian Outback use rugged ALGIZ tablets
Navigate, survey and map remote regions in central Australia known for its bright sun and harsh winds.
A paperless field survey solution with Algiz 10X rugged tablets that can handle the heat, the dust and the bright sunlight.
Accurate navigation in rugged conditions, detailed mapping and all-day operations without interruption including a 15-20% productivity improvement.
Surveyors in Australian Outback depend on rugged mobile technology to navigate and map remote regions in paperless field surveys.
The Cooper Basin in central Australia is a harsh, remote desert region about the size of Greece, where summer temperatures can reach 50 degrees Celsius (122 degrees Fahrenheit), and desert winds blow coarse bull dust across the arid plains and dunes.
The Cooper Basin also happens to be the location of one of the most important onshore petroleum and natural gas deposits in Australia, which makes it a frequent destination for Terrex Spatial, the surveying and GIS department within the Terrex Group. Terrex Spatial is a full service surveying company providing surveying and GIS solutions to clients. Terrex Spatial has extensive remote area experience conducting survey operations in remote locations for over 24 years in Queensland, Northern Territory, South Australia and Western Australia. Terrex Spatial has offices in Brisbane, Perth, Adelaide and Central Queensland.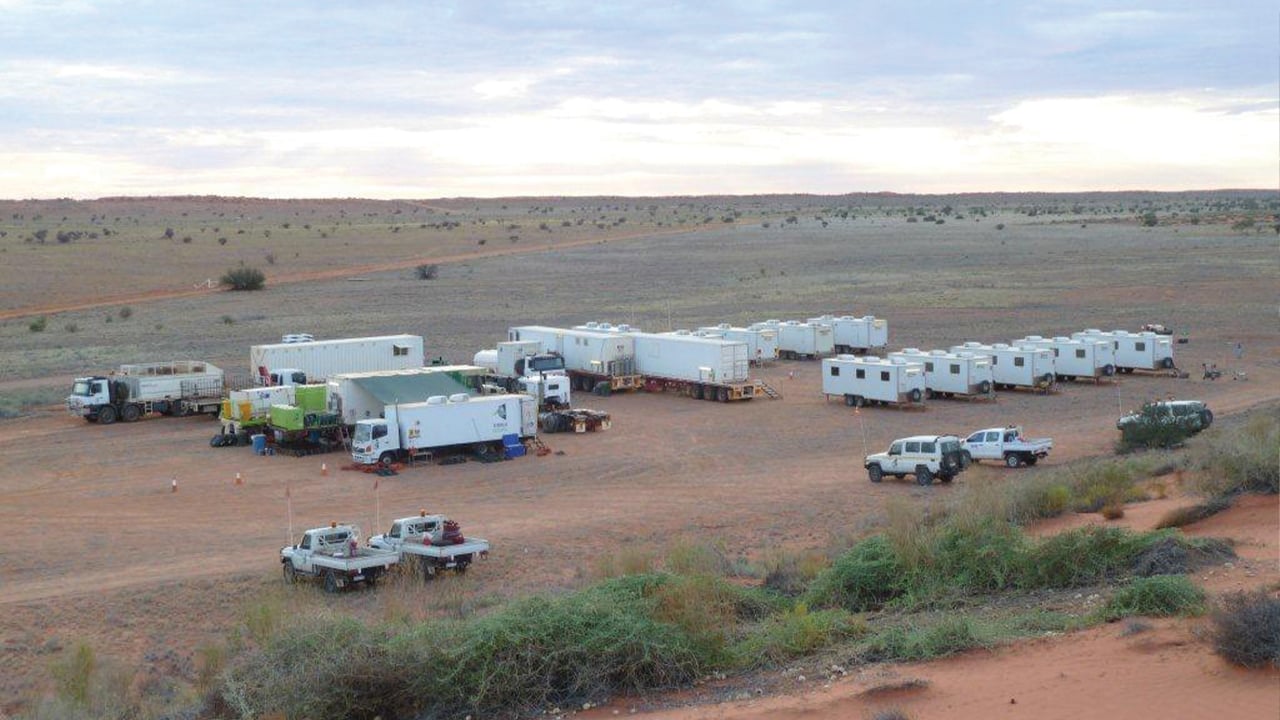 Crews from Terrex Spatial explore, map and survey remote regions across Australia for the company's clients in the oil and gas, coal seam gas, shale gas, geothermal, coal and minerals industries.
To guide its operations, Terrex Spatial relies on the Algiz 10X rugged tablet PC — the best solution available to support mapping and paperless field surveying operations in some of the world's least hospitable regions.
Heavy machinery, delicate work
Outsiders may view the Cooper Basin and other areas of the Australian Outback as largely empty space, but Aboriginal Australians have called the areas home for thousands of years. Burial sites, campsites and cultural artifacts abound — and are protected by Australian law, as are European heritage sites and environmentally sensitive areas.
When Terrex Spatial enters these areas, cultural and environmental concerns are a foremost priority. Accidentally disturbing such areas with the company's heavy equipment, including bulldozers and articulated vibrators, would result in heavy fines for the company's clients, and could derail a project completely.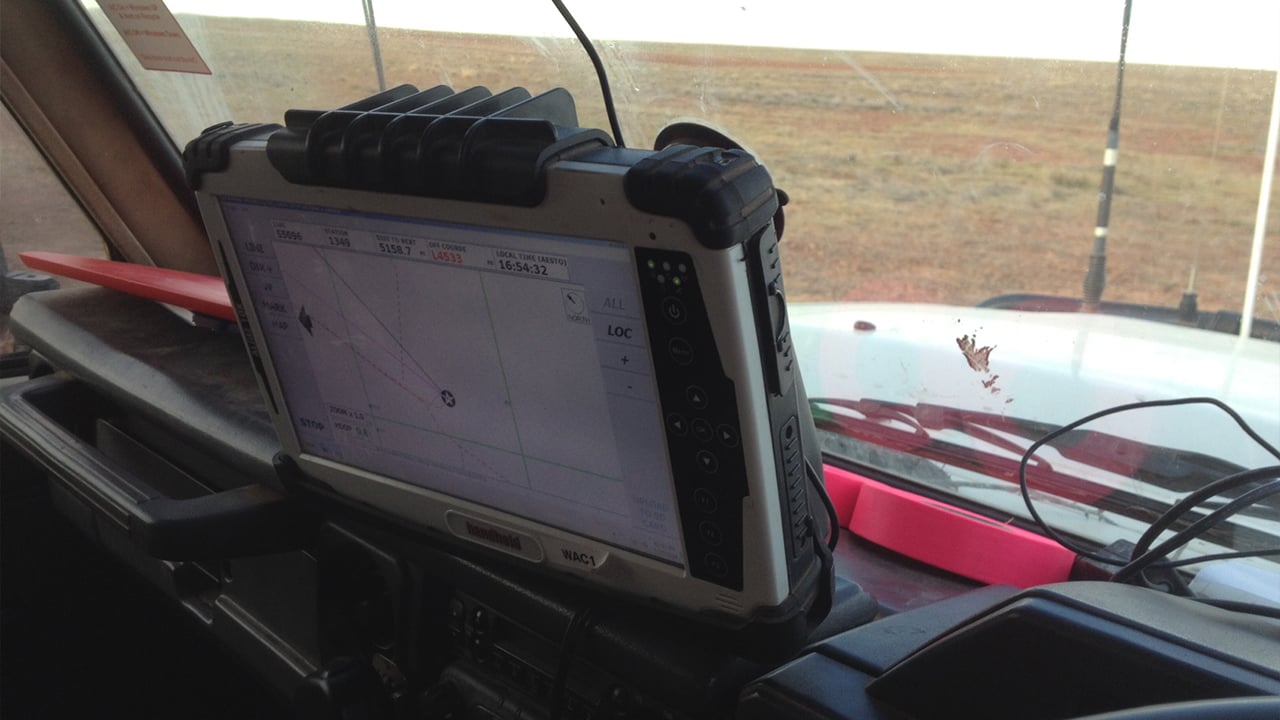 To avoid Cultural Heritage and other sites, Terrex Spatial's advance crews rely on the Algiz 10X rugged tablet PC, which they dock in a cradle inside their machinery. The 10.1-inch touchscreen on the Algiz 10X is ideal for displaying the detailed prospect maps that the company generates on its in-house software packages. When operators get close to a restricted area, they receive clear, real-time alerts on their rugged computer displays.
Reliable connectivity in remote regions
Connectivity was a major issue with Terrex Spatial's previous solution, a non-rugged tablet that lacked a reliable external antenna connection. The Algiz 10X comes with an integrated u-blox® GPS receiver — a critical technology in remote regions with no cellular network connections or ground stations.
"With the previous tablet solution, we would frequently lose GPS connection resulting in positional errors or freezing of the navigation data message, which cost a lot of time and money," said Graeme Stringfellow, general manager of Terrex Spatial. The impact on revenue caused by equipment downtime can be thousands of dollars per day. "With the Algiz 10X, downtime hasn't been a problem at all. Since switching to new tablets we have improved productivity by 15-20%."
When drivers need to take a closer look at a given site, they take the Algiz 10X out of its dock and use it to guide their explorations on foot. The tablet will automatically switch to the external antenna when the unit is docked and revert back to internal GPS when the tablet is not docked. This allows the operator to leave the cab and check path ahead on foot. Even in direct sunlight, with temperatures soaring above 35 degrees Celsius (95 degrees Fahrenheit) and coarse dust blowing all around, the device continues to provide clear readings. The screen's ambient light sensor adjusts backlighting automatically, and the device is built to withstand dust, water, vibrations, extreme temperatures and more.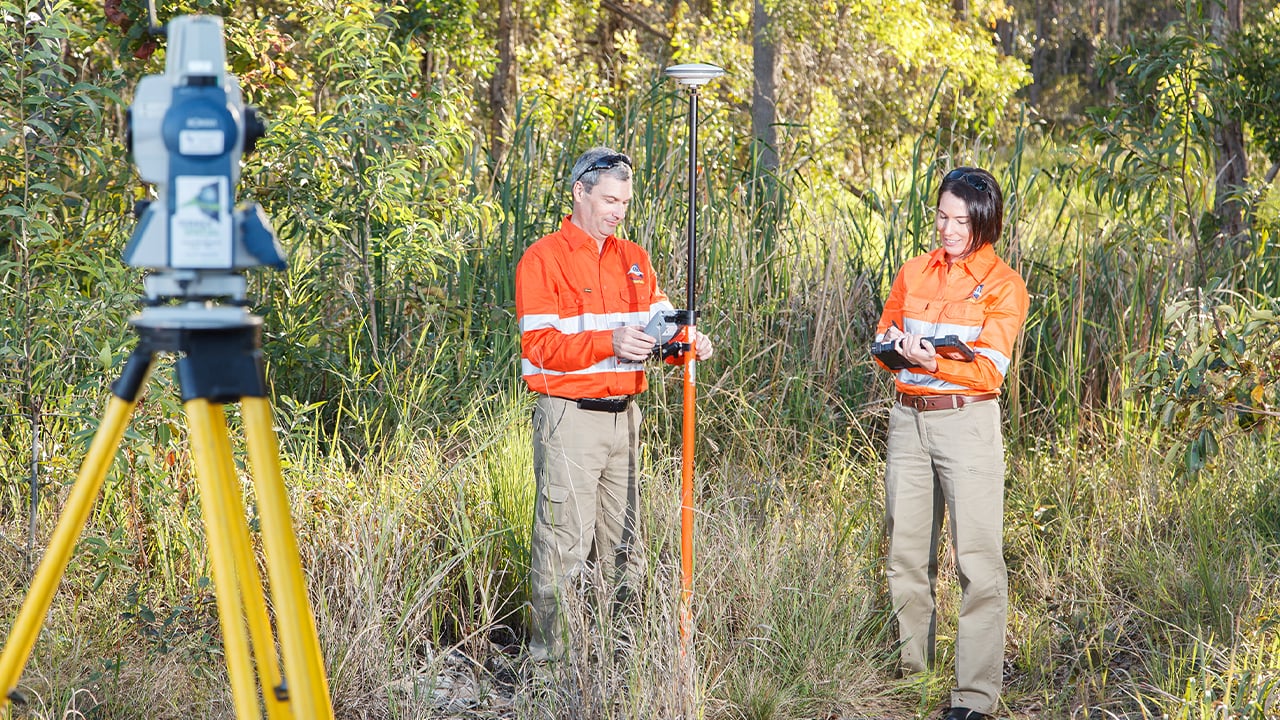 Terrex Spatial designs and builds its own survey grade Global Navigation Satellite System (GNSS) receivers into custom built integrated IP65 rated enclosures. The units contain survey grade NovAtel receiver boards, VHF Radio Modems and Bluetooth capability. For even greater positional precision, the (GNSS) receivers can connect to the Algiz 10X via Bluetooth for decimetre accuracy.
"We just went through summer here and didn't experience any difficulty with viewing the screen or using the device, even on the brightest days," said Stringfellow.
Terrex Spatial also depends on the Algiz 10X for "mapping the line" — noting the location of obstacles such as creeks, fence and property lines, gates, overhanging trees, and sensitive cultural and environmental areas that will affect equipment access.
"We need a solid understanding of the terrain and topography before we send in our heavy machinery, so we'll record the location of obstacles in our mapping software on the Algiz 10X," said Stringfellow. "Those points get uploaded into the corporate GIS environment, so our clients can make more informed decisions about their explorations."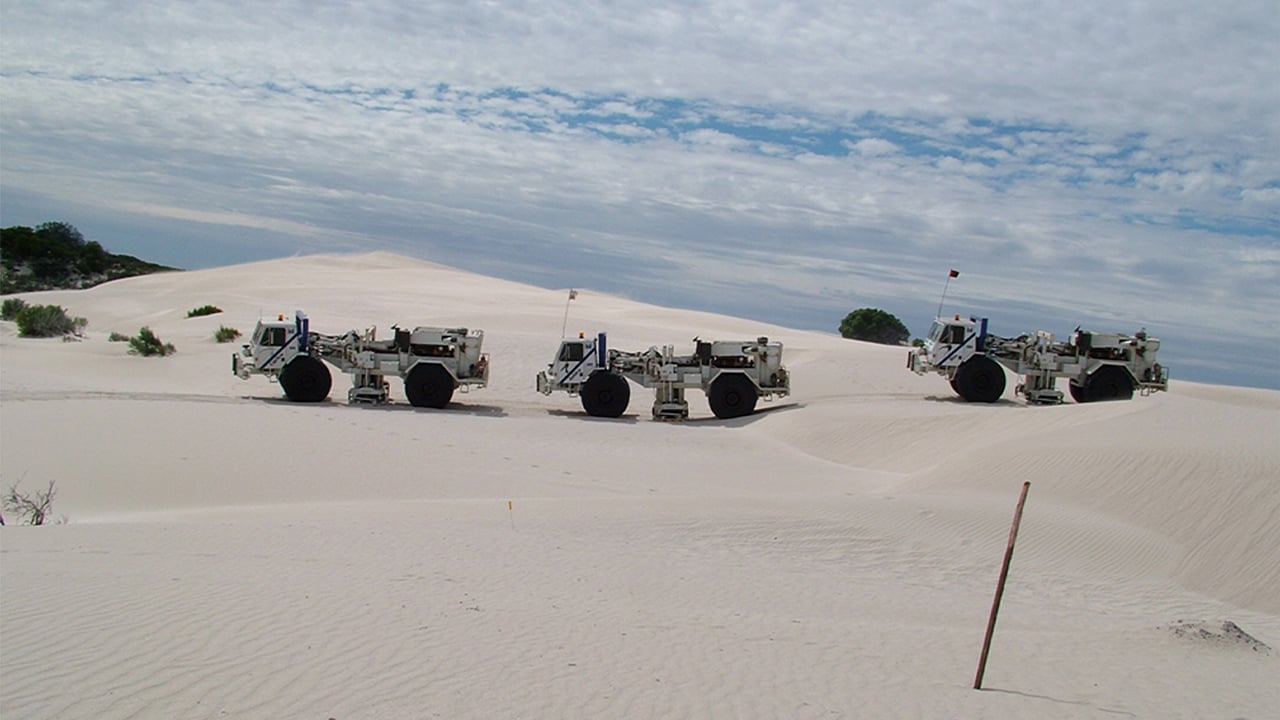 As part of their work, Stringfellow's team has come across numerous previously undiscovered culturally and environmentally sensitive areas. "There is a lot of space out there," he said, "so guys will come across spearheads or campsites or burial sites. They pay attention and log that information as a value-add for our clients."
Whether navigating or mapping with the Algiz 10X, Stringfellow said his crews have been pleased with the performance of the devices.
"The device provides excellent visibility in full sun and can withstand the high temperatures and dust that we face without losing connection or going down. It's been an absolutely perfect solution for us," he said.