Borehole well surveying with ALGIZ 8X
Ultra-rugged tablets used as a datalogger to measure groundwater resistivity
Assess groundwater presence and quality in bore wells up to 2,000 feet deep.
Employ a resistivity and data logging tool using the Algiz 8X ultra-rugged tablet as a field controller.
Significant time savings, reliable data collection and sample data storage.
Groundwater surveyors in India use the rugged ALGIZ 8X as part of a geophysical surveying unit.
Geophysicists in India are using the Algiz 8X ultra-rugged tablet as part of a resistivity meter and borehole surveying solution developed by Integrated Geo Instruments and Services (P) Ltd. (IGIS). The Algiz 8X serves as a user-friendly data logger and field computer that interfaces with geophysical equipment to assess bore well groundwater, soil formation, and location characteristics.
Geological measurements under the surface
Bore wells are deep, narrow wells that access water trapped between layers of rock. Typically these wells range in depth from 150 to 1,000 feet, but they can be up to 2,000 feet deep. In India, bore wells are a significant source of water for both drinking and irrigation.
Geophysicists use resistivity profiling tools to measure electric currents from various elements in soil, water and rock to identify the presence of groundwater, as well as minerals which can alter its quality, such as arsenic, nitrates and fluoride.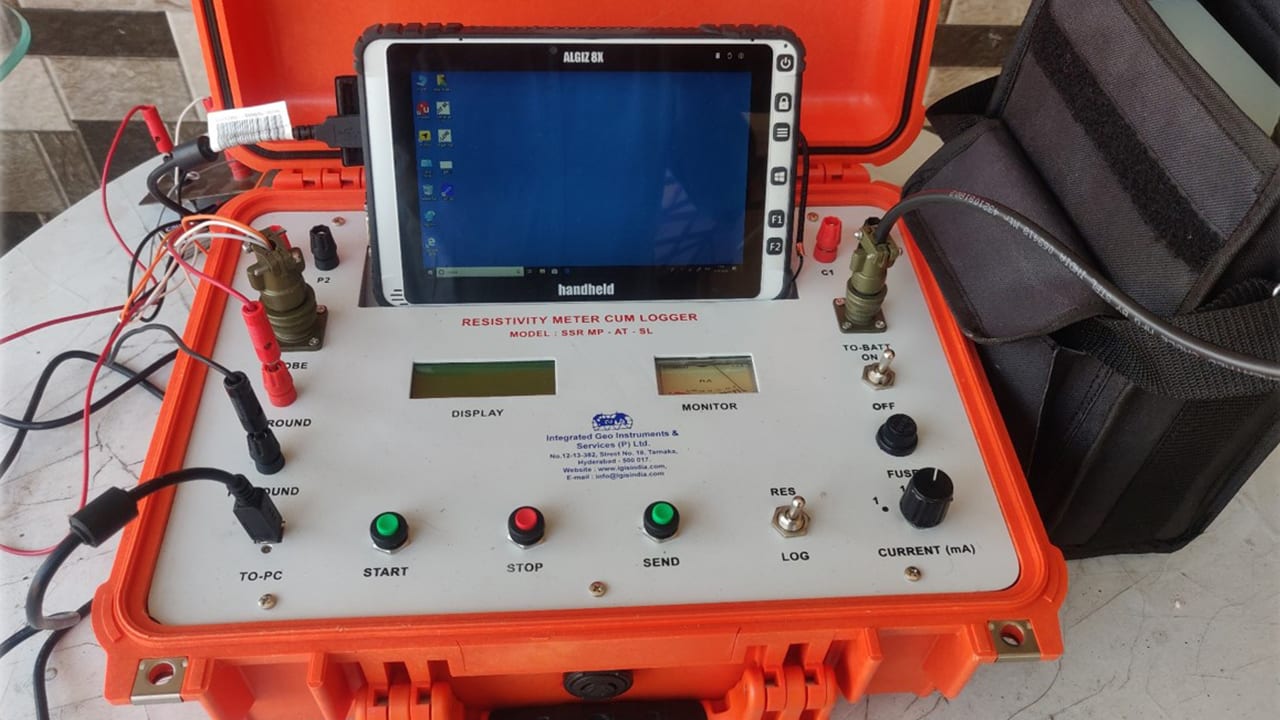 All these measurements take place in a field environment that can be wet, hot and dusty. IGIS's customers required an ultra-rugged field controller with a sunlight readable screen and connectivity options for peripheral equipment. They chose the Algiz 8X for its winning combination of features, price and support.
A rugged solution for extreme conditions
The Algiz 8X is a compact, ultra-rugged tablet that meets stringent U.S. military testing and Ingress Protection standards. It reliably withstands rough handling and drops, water exposure, extreme temperatures, high altitudes, humidity and dust.
It features an 8-inch capacitive touchscreen that is made of chemically strengthened glass and fully readable in any lighting condition. The Algiz 8X's integrated GPS/GLONASS receiver provides the mapping and GIS capabilities surveyors need, and WiFi capability assists users in navigation and data exchange. Surveyors can also capture geotagged photos of work sites using the Algiz 8X's dual cameras.
A complete borewell surveying solution
IGIS offers the Algiz 8X rugged tablet as part of its dual-mode surface resistivity and borewell surveying unit model SSR-MP-ATSAL. To use the SSR-MP-ATSAL as a well logger, users lower the special probes into a borehole, then monitor the Algiz 8X's screen as it displays survey data.
This offering uses constant current generation and signal stacking to measure borehole parameters up to a depth of nearly 2,000 feet (600 meters), and it can store up to 20,000 measurements thanks to the Algiz 8X's generous storage capacity.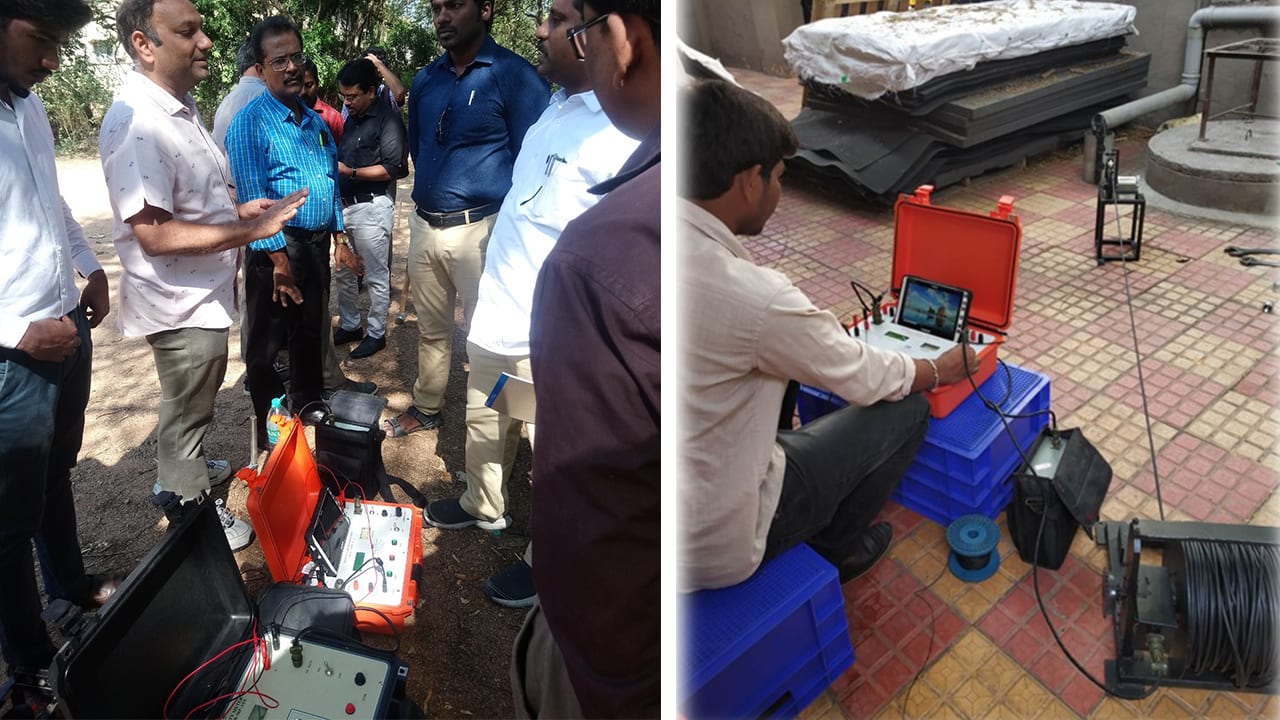 "IGIS make resistivity meter and borehole logging unit is very field-worthy," says Groundwater resource department groundwater division Tamilnadu India. "We are getting real-time data in a really effective manner."
Faster, more efficient measurements using reliable rugged equipment lead to better use of resources for surveyors, geologists and geophysicists. Time is money — and "the ease of field data processing leads to time savings for our clients," says K. Madhusudan, managing director of IGIS.