BETTER WAREHOUSE STORAGE INSPECTION
How the NAUTIZ X2 with NFC and barcoding can help
Improve collection, storage and retrieval of data associated with regular visual inspections of warehouse storage systems.
Digitize the entire reporting system with the ultra-rugged Nautiz X2 and TASKO, a maintenance and quality management app from Freetec Consulting.
Faster, more accurate inspections, robust reporting and secure cloud-based data storage — plus lots of saved time.
EU warehouse managers meet safety standards and save time with the NAUTIZ X2 ultra-rugged PDA.
Improving speed, accuracy and record keeping
Handheld's Nautiz X2 ultra-rugged PDA and Freetec Consulting's TASKO app are helping warehouses in the EU comply with government inspection requirements — plus, they're improving speed, accuracy and record keeping.
Standard DIN EN 15635, in combination with the EU's Operational Safety Ordinance, regulates storage equipment checks and ensures that warehouses maintain safe operating conditions. In order to remain compliant, warehouse owners must complete regular tests on storage equipment including modular shelving, pallets, cantilever racking and multitier systems, and record their findings according to EU requirements.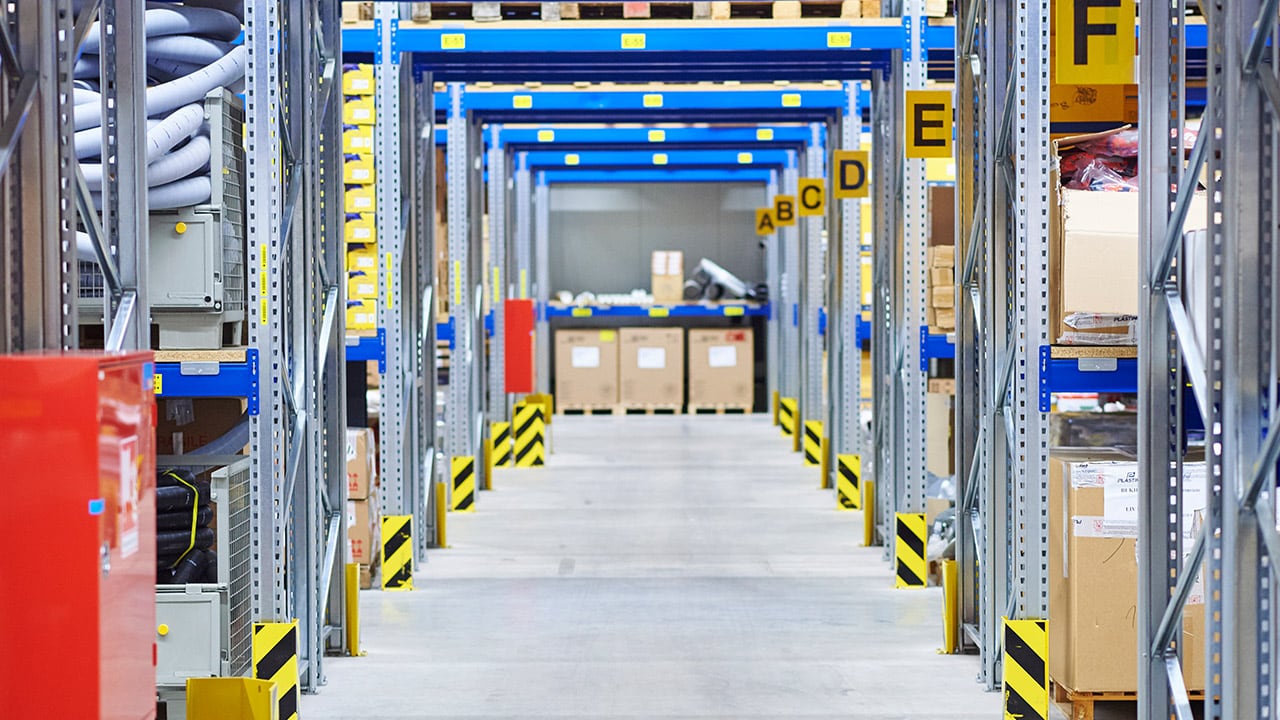 Even though accuracy and efficiency are critical for these checks, many operations still record data using time-consuming paper-based checklists, hand-drawn sketches and printed photos. But some savvy warehouse managers are using TASKO: a software application developed by Bremen-based intralogistics solutions provider Freetec Consulting that digitizes the entire reporting system.
TASKO completely eliminates the need for paper data collection and guides workers through every inspection cycle and test process. Tasks are displayed on the Nautiz X2's large 4.7-inch touchscreen in a logical order, and are only deleted after a check is complete. And since the Nautiz X2 is GMS certified, the TASKO app can be downloaded directly from Google Play.
Cloud-based app provides real-time visibility
When employees record a safety hazard using the Nautiz X2, they can also provide a digital sketch and take and store photos directly on the device. All of this data is immediately stored in the cloud and can be transmitted to a security officer's Nautiz X2 or to the back office in real time via WLAN or mobile radio (GSM, GPRS, UMTS or LTE).
This warehousing PDA automates reporting, emailing inspection results right after they're captured. And all the collected cloud-stored data is permanently available for analysis and further processing.
Error-free identification
The Nautiz X2's barcode scanning and near field communication (NFC) capabilities allow warehouses to quickly identify specific inspection zones and shelves within those zones. When workers carrying lightweight Nautiz X2 barcode scanner units read identification data attached to shelving areas, the device automatically displays a checklist based on its location.
This process creates very clear task lists and ensures that individual shelves aren't overlooked. It also protects sensitive data and minimizes error by blocking certain critical data collection sites with NFC unless the unit is in an approved location.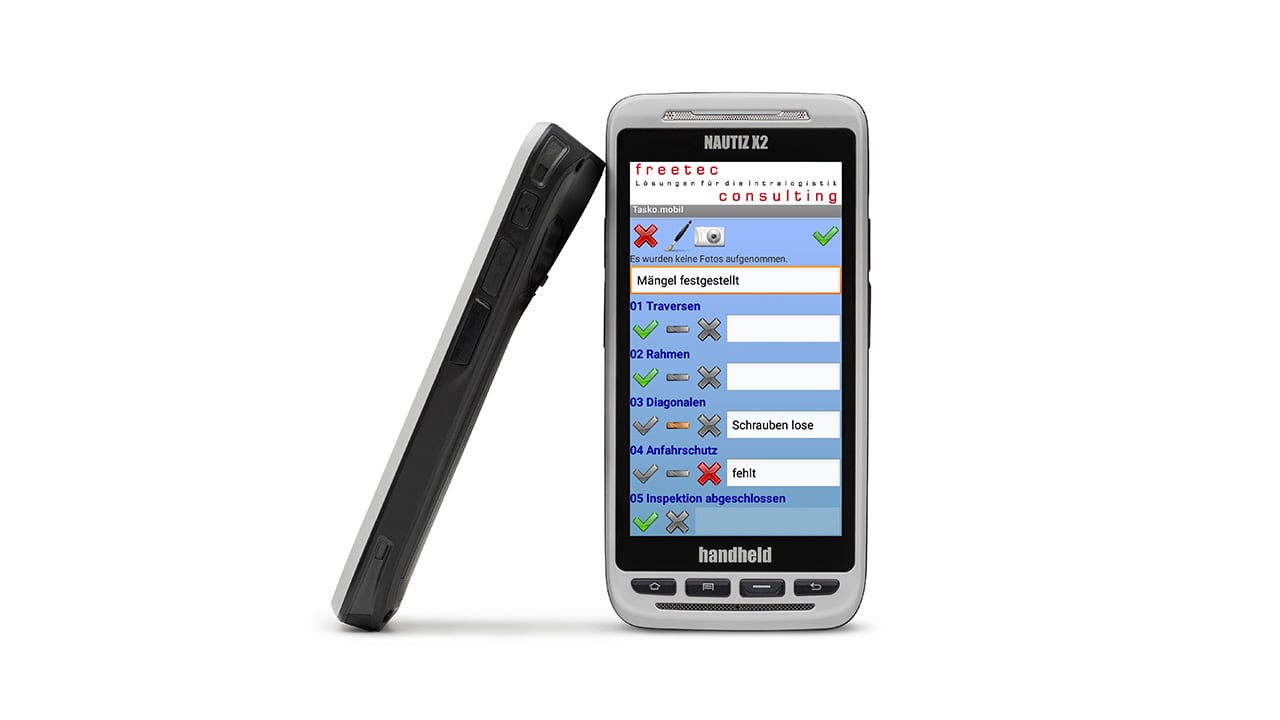 Ultra-rugged PDA for harsh environments
The compact, reliable Nautiz X2 with integrated scanner and NFC reader is an ideal mobile device for tough industries such as freight forwarding and logistics. It's IP65-rated and meets strict MIL-STD-810G testing standards for ruggedness, so it's built to withstand repeated falls, extreme temperatures, and exposure to dust and water.
EU warehouses are not only staying compliant with regulations thanks to the ultra-rugged Nautiz X2 and TASKO — they're also improving business by increasing efficiency and freeing up countless worker hours.