ALGIZ 10X assists in an unlikely setting
Trees are precisely measured with the ALGIZ 10X and a GNSS/GPS Rover
Searching for a simple and flexible solution for accurate data collection regardless of weather conditions.
Geolantis SOFTWARE in combination with Handheld's Algiz 10X tablet PC and a GPS/GNSS receiver.
Efficient data collection of network data on Algiz 10X optimized the process. The new solution has been seamlessly integrated into the existing workflow.
In the Austrian woodland cemetery Friedensforst Kärnten, trees for burial sites are precisely located using the rugged ALGIZ 10X tablet computer with surveying software and a GNSS/GPS Rover.
Around the world, there are many kinds of burials. One which has been gaining popularity in Austria is the woodland cemetery with specialized "tree burials." In these cemeteries, people purchase a small plot to bury ashes in an urn near the base of existing trees. Each tree has a small plaque with the names of those whose ashes are buried there. The concept treats the forest with care and enables people to buy a tree location in advance for their funeral.
The company Bestattung Kärnten owns a specialized woodland cemetery. To make the urn space available for the sale, the trees first need to be identified, located and registered. The high demand for forest burials in the woodland cemetery required Bestattung Kärnten to find an efficient technology for the registration and management of trees in the cemetery.
Using a combination of Geolantis surveying software and the robust, ultra-rugged Algiz 10X tablet computer in combination with a GNSS GPS Rover worked for the company. These precise tools are now the basis for registering of what will later be sold as urn spaces.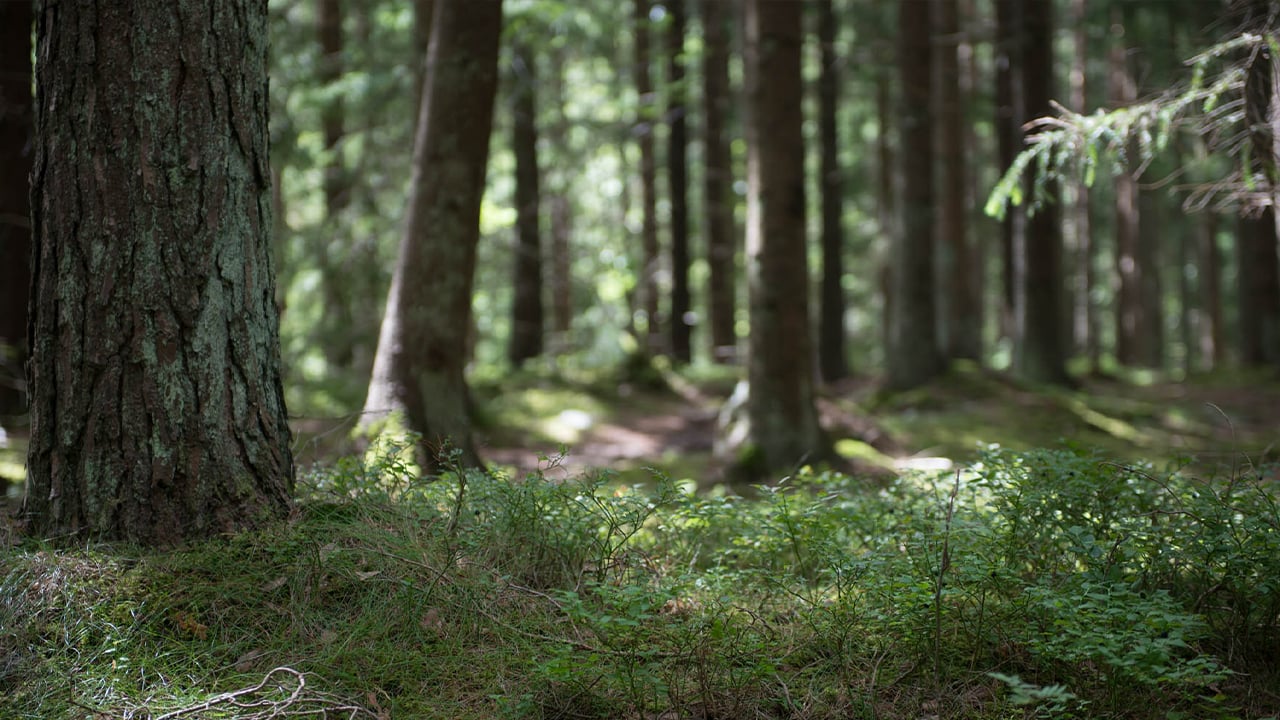 Once a suitable forest is reclassified as a woodland cemetery, the identification of available trees begins. The Algiz 10X tablet's ability to be operated with an external GPS antenna, enables the employees of the funeral company to register trees in the woodland cemetery, including related master data, at any time day or night and regardless of weather. If necessary, the tablet's 5-megapixel camera can be used at the same time to create an image catalog.
If necessary, the plans—including the register—may be extended, edited and changed at any time. The large storage capacity allows the worker to gather a huge amount of data.
Seamless flow of information and improved workflow
The 10" display on the Algiz 10X, which is viewable even in direct sunlight, simplifies data entry. With the Geolantis software even non-surveyors can create an individual register for the woodland cemetery trees.
Additionally, even the regular tree control can be performed with the Algiz 10X. The integrated u-blox® GPS receiver makes it possible to use the tablet for navigation and documentation as part of the inspection work without an external GPS/GNSS receiver.
Map of trees measured by the Geolantis-Handheld System among other information: www.friedensforst.at/friedensforste/online-karte-des-friedensforst-klagenfurt
For more information about the tree measuring solution and tree control using GPS / GNSS systems, please visit: www.geolantis.com/en