Android OTA Update
We recommend installing the latest Android OTA app from here.
OTA (Over the Air Update)
The most common way to update your handheld device is with the built-in OTA system.
To look for and install updates, open Settings > System > About tablet/device > Check for updates.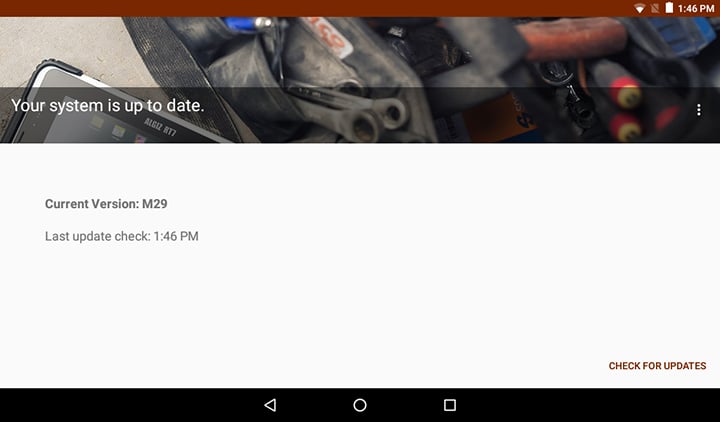 This screen shows the currently installed version as well as the last time the system did check for an update.
Manual update
If you don't want to install the update via OTA, you can do it manually by following these steps.
Download the latest OS zip file for Algiz RT7 here.


It's not possible to install Android 5 on a unit with Android 6 or install Android 6 on a unit with Android 5 without sending in the unit to service.

Place the update zip file on your device. You can either copy it to the internal storage, SD card or use a USB memory drive (USB memory drive is for Algiz RT7).
Open Settings > System > About tablet/device > Check for updates.

Tap the SD card icon in the top-right corner and confirm the dialog.
Navigate to the update zip file and press OK.


Confirm the selection and wait for the installation to finish. The device will restart on its own once the update is done.