COM Port
The serial port (RS232 connector on the bottom of the unit) is assigned to COM1.
Power output
The serial port (pin 4 and 6) can't be used to supply power to connected peripherals because it can't up
to 50mA at 4 Volts.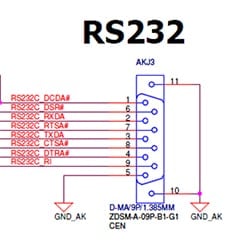 Pinout
The serial port provides D-sub 9 pins RS232 function.