Here's how the Nautiz X8 looks with the extended cap.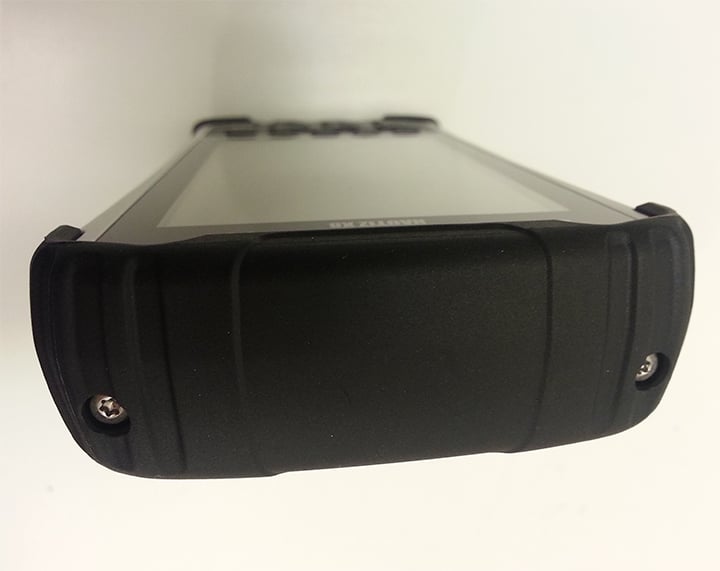 And here's how it looks without the cap.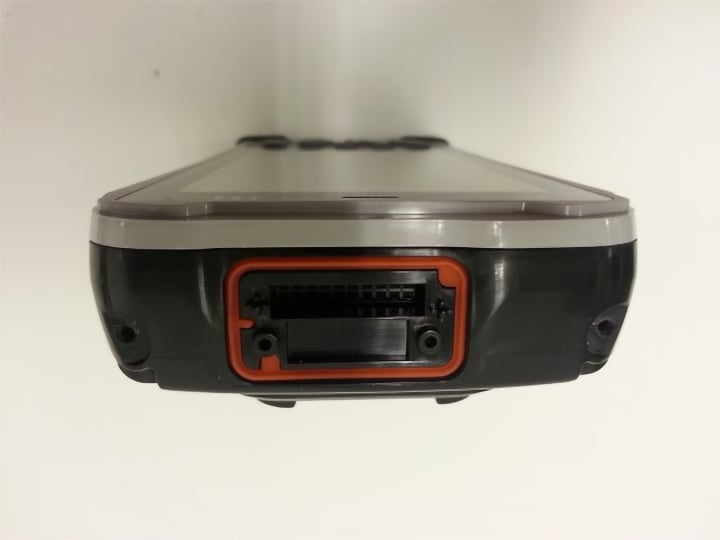 Interface description
Connector
20 Pin Dual Row receptacle (2.0mm Pitch) Connector
Part Number
BF075-20-A-0830-N-A (GCT)
Pin Number 1
The image below shows the Top View Connector.

Pin Description

Recommended Mate Connector
2.0 mm Pitch Male Header Connector
Part Number: BF030-20A-B0-0800-0277-0600-L-B (GCT)
Electrical characteristics
UART Signals
Related Signals: UART_RXD, UART_TXD, UART_CTS, UART_RTS
Signal levels are LVCMOS (3.3V) levels, not RS232-C levels.

Reset Signal
Related signal: nReset
This is an active-low open-drain output signal, which is pulled up to 3.3V by 100K ohm resistor. It can be controlled by software. The image below shows the nReset output drive.

USB Host Signals
Related signals: USB_D-, USB_D+
Recommended speed: USB full-speed interface (12Mbps)
3.3V
Voltage: 3.3V +-5%
Max current: 3A (Continuous)
Other specifications: TBD
5V
Voltage: 5.0V +-5%
Max current: 1.5A (Peak), 1.0A (Continuous)
Other specifications: TBD
Software interface
UART
The extension caps serial port (UART) interface can be controlled through the software port COM3:.
Power control
To control power out of 5 Volt (Pin 3 and Pin 5) use functions aExp5vSetPower and aExp5vGetPower.
To control power out of 3.3 Volt (Pin 7 and Pin 9) use functions aExp3dot3vSetPower and aExp3dot3vGetPower.
To control nRESET (Pin 10) use functions aExpRSTSet and aExpRSTGet.
All functions you'll find in the latest Nautiz X8 SDK.