Rugged computers for agriculture
Agriculture work happens in a wide range of environments. Not only are farm and livestock managers and field workers exposed to a variety of temperatures and weather conditions; they also contend with obstacles such as mud and water that can present challenges for many computers. But jobs don't wait for bad weather to clear — they just need to get done.
Rugged computers from Handheld provide the latest innovations to agriculture operations, allowing you to manage your business profitably. Handheld customers use our rugged PDAs and rugged tablets to run irrigation control systems, track livestock with RFID technology and more.
Below, you can learn how rugged data collectors and field computers help workers within the agriculture industry improve their businesses while saving time and money.
Soil sampling and precision soil sampling provide critical information for producers. Ultra-rugged mobile computers allow workers to collect and enter huge amounts of sampling data in the field — including nutrient profiles, fertilizer data, soil type, cropping history, topography, and irrigation — with incredible efficiency and accuracy.
Our rugged handhelds can be used as readout devices for your own measurement tools, field computers running industry-specific software applications, or data collectors with plentiful storage space. They can also take photos, display maps, and visuals, quickly generate reports, and transmit data to other computers and servers.
The full ruggedness, powerful computing and long battery life of our products ensure that fieldworkers can take an adequate number of samples to accurately characterize a field, without interrupting a work day to charge batteries or increase device storage.
For growers and agronomists who want to maximize crop yield and field efficiency, truly mobile, truly rugged field scouting computers are indispensable. Walking a field to observe signs of damage, disease or pest infestation requires technology that's easy to carry and can survive constant exposure to outdoor conditions.
Today's crop scouting professionals have many choices when it comes to mobile field scouting apps. These applications can perform a range of tasks, such as data collection, note taking, GPS navigation, real-time GIS displays, communication, detailed reporting and data transmission. Ergonomic rugged Handheld computers with cutting-edge data collection features make scouting incredibly fast, efficient and precise, and with U.S. military-level ruggedness ratings, they'll keep your data safe and secure in the field.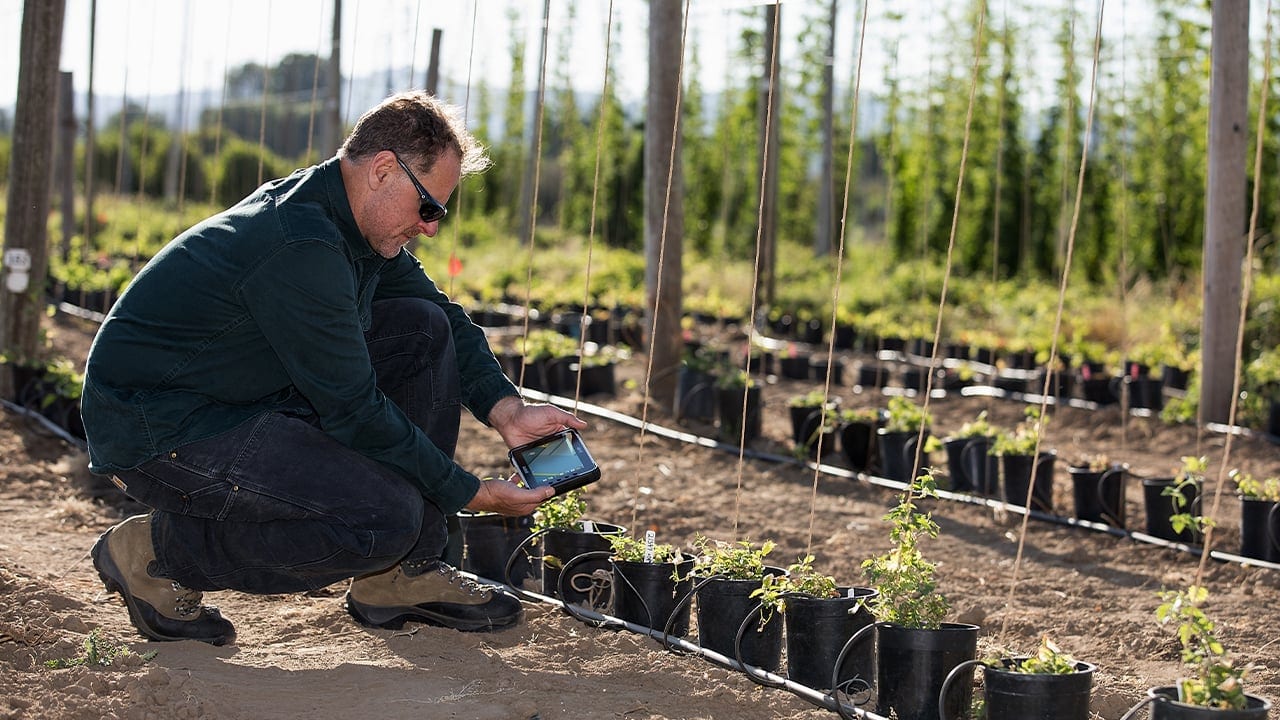 Farm management software allows growers and crop advisors to keep detailed farm records, analyze farm data and increase collaboration and communication. Using a farm management app on a rugged handheld computer, you can create a detailed profile of your farm, including custom maps of buildings and fields, interactive field plans, activities, records and notes, as well as tools for tracking finances and generating and sharing detailed reports.
Powerful rugged data collectors support all this real-time tracking, monitoring and sharing — and with secure digital data storage, plenty of communications options and long battery life, they'll help keep you productive and efficient.
Agricultural GIS has far-reaching implications, not only for individual farming operations but also for the worldwide agricultural community. Satellites, UAVs and other GIS data collection implements provide detailed GIS information to regional management systems and web portals and place critical details directly in the hands of farmers. These details — such as crop and soil profiles, climate analysis, crop stress, crop health statistics and field topography information — can encourage effective farm management and keep farms productive and profitable.
The latest rugged handheld computers have the power to display detailed graphics without slowing down, and they don't sacrifice screen resolution and readability to do so. Along with high ruggedness ratings and performance capabilities, many handhelds and tablets include large, sunlight-readable displays with capacitive, multi-touch screens for simple and modern user experience — but with total protection against weather and outdoor elements.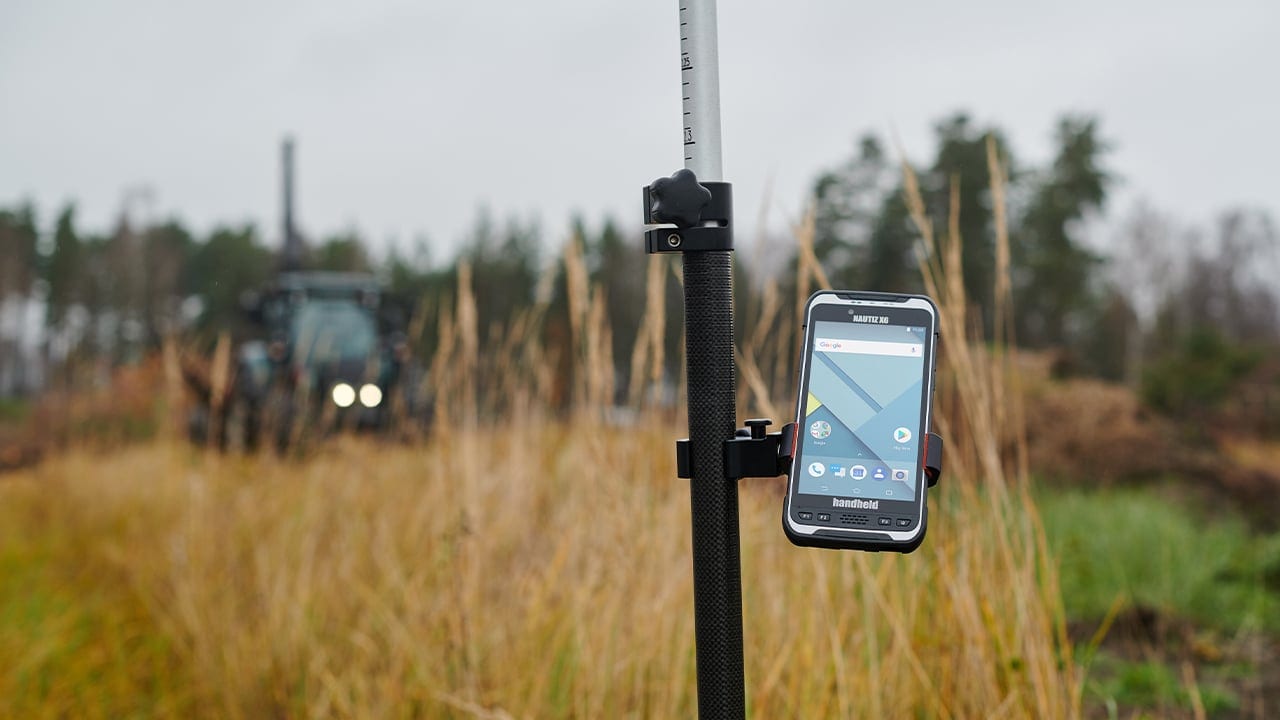 Plant inventory management
At Carlton Plants in Dayton, Oregon, USA, inventory workers are using Handheld's Algiz 7 rugged tablet to manage plant counts in challenging outdoor conditions. Previously, two workers took turns using pencils and paper to collect plant health information. This included hand-drawn depictions of plants — which, in the rainy conditions common to their growing region, was a near-impossible task.
Now, Carlton Plants enters inventory data directly into Algiz rugged tablets. They have saved an enormous amount of time, and have also vastly improved accuracy.
Read the full customer solution: Rugged tablets improve data collection
Together with professionals from Newton Pork in Iowa, USA, students at Iowa Lakes Community College's Swine Training Center are using Handheld's ultra-rugged Nautiz PDAs to manage livestock.
The rugged data collectors, in combination with PigCHAMP swine-management software, are helping the students save time and improve productivity — and they're also keeping Iowa's pork industry innovative and competitive.
Read the full customer solution: Pork producers use Nautiz rugged PDAs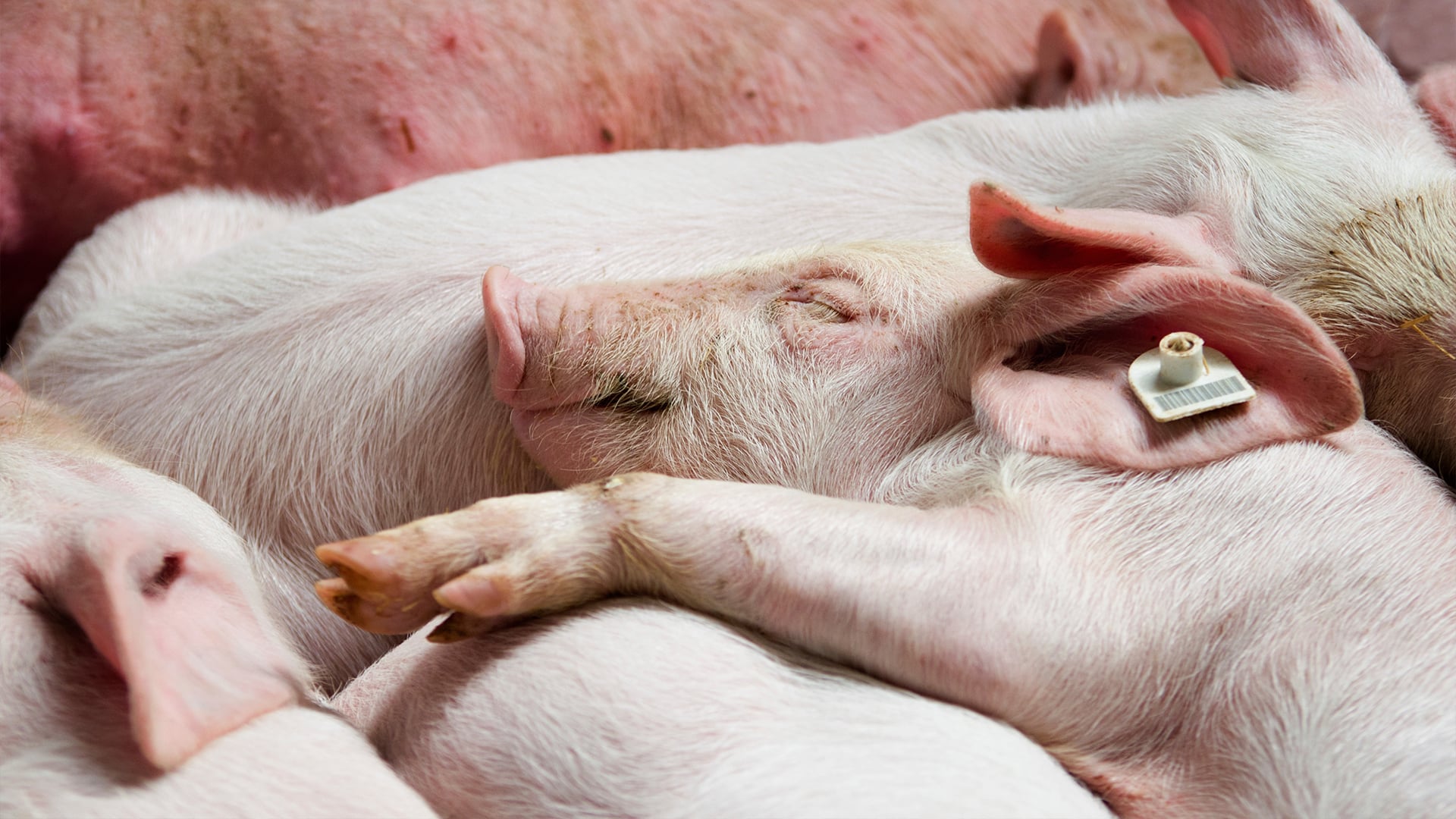 Dairy delivery operations — plus CSAs and other farm-to-home delivery services — can use rugged computers to reduce administrative time and costs, maintain efficient customer databases, communicate more efficiently with customers, and monitor customer bases for better market targeting.
Dairy management software applications allow milk delivery employees and their supervisors to manage areas such as scheduling, customer contact information, inventory, pricing and orders as well as reporting, including sales analysis and stock reconciliation. Communications options allow the handhelds to transmit data back to the office or central server, improving supply chain transparency and speeding up communication.
Portable rugged PDAs and tablets assist livestock managers in the field — and even by horseback, ATV or truck — as they easily enter all kinds of data for cow-calf operations. Cow-calf software applications are easy to operate on versatile and powerful rugged computers, and simple data entry features make it easy to scan RFID tags or barcodes or to quickly enter values such as sex, weight, calving ease, pregnancy status, vaccination status, castration or branding. Handhelds allow you to wirelessly communicate information back and forth from office computers, cross-reference previously acquired data and generate detailed reports you can view right on your handheld in the field for quick decision-making, or back in the office for in-depth analysis.